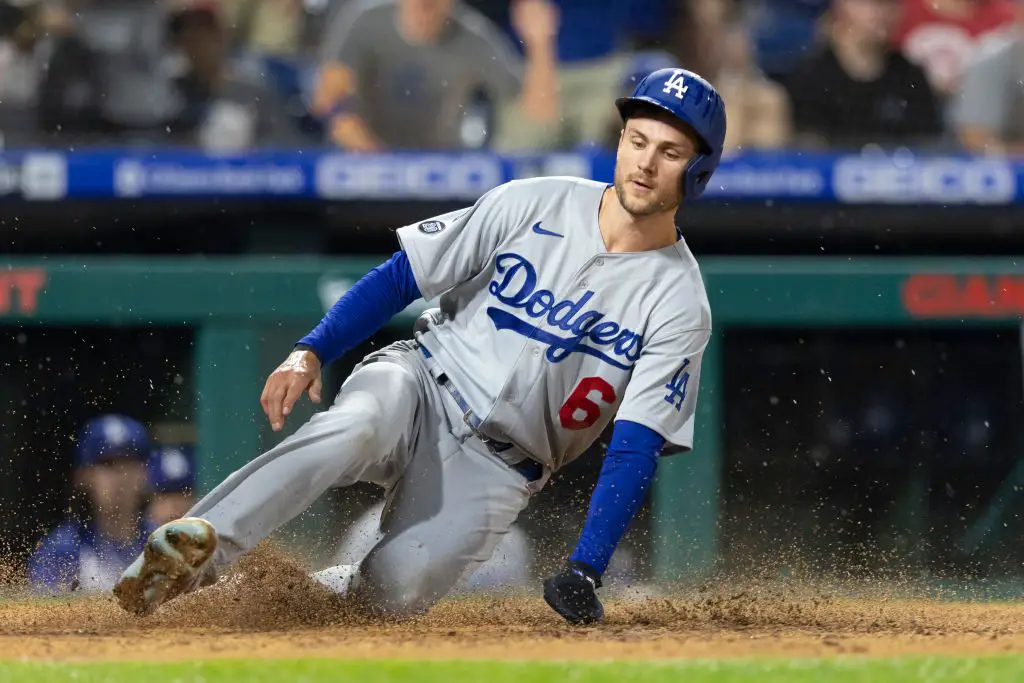 It took 162 games for the Dodgers to get 106 wins in 2021 but it ultimately wasn't quite good enough. You see, the Giants sold their souls to be the best in baseball… or, you know, they were just consistently very great all season long.
So now it's come to this for Los Angeles. The road to repeat has a speed bump and they call it the Wild Card game. Do or die. Win or go home. Elimination game… for those with nightmares of that NLDS game 5 back in 2019, this is certainly a scary time. However, second baseman Trea Turner sees it in an entirely different way.
"I don't know about scary. It's fun. It's a Game 7."
Easy for him to say. He was on the team that beat the Dodgers in 2019. 
"It's about perspective and I think if anybody asks you if you want to play a one-game playoff game to continue to try to win a World Series, you take it. At the beginning of the year, you take it."
If we're shifting perspective here, shift from the doom and gloom of an elimination game to the visuals of Dodger players hoisting the World Series trophy a year ago. Last October, LA played 3 do-or-die games in a row in the NLCS. Thankfully, most of that club is back and brings that experience to draw upon.
"Experience certainly helps, said manager Dave Roberts over the weekend. "How you can control emotions, nerves and still focus on the task at hand. We have a lot of guys who've been through elimination games or 163s… big ballgames."
The Dodgers have NL Cy Young front-runner Max Scherzer on the mound and a bevy of healthy bodies ready to lay it on the line behind him on Wednesday night in Los Angeles. The Dodgers were the best team in baseball at home in 2021. These Dodgers have won 7 in a row, 18 of 21 and have scored 45 runs over the last 5 games. This is a team that is ready.
"We've got a chance to win a ring," Turner added, "and that's all that matters."
So don't be scared… this is supposed to be fun!
NEXT: Could We See a 2017 World Series Rematch in 2021?