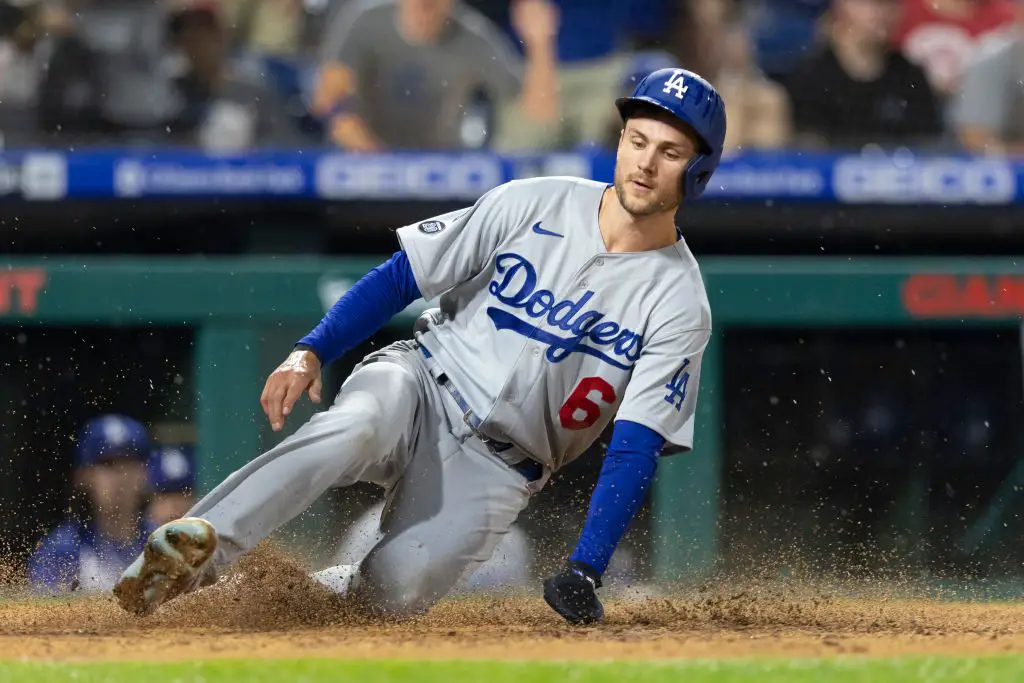 The Dodgers shutout the Phillies 5-0 on Tuesday night in rainy Philly. Working through a rain delay, Corey Seager got the Dodgers on the board with an oppo taco in the 5th inning to break the scoreless tie, but Trea Turner stole the show with the smoothest popup slide you'll ever see.
WATCH
After the game, Trea wasn't all that impressed by his own slide.
Just how I slide, I guess. I try not to hit the ground too hard because it doesn't feel good. … That's basically how I've [done it] my whole life.
The Dodgers send David Price to the mound against former future Dodger Kyle Gibson at 4:05 PM PT. So tune in and enjoy watching the show that is Trea Turner.
Have you subscribed to our YouTube Channel yet? Subscribe and hit that notification bell to stay up to date on all the latest Dodgers news, rumors, interviews, live streams, and more!
NEXT: Dodgers Open to Clayton Kershaw in a Bullpen Role if Need Be