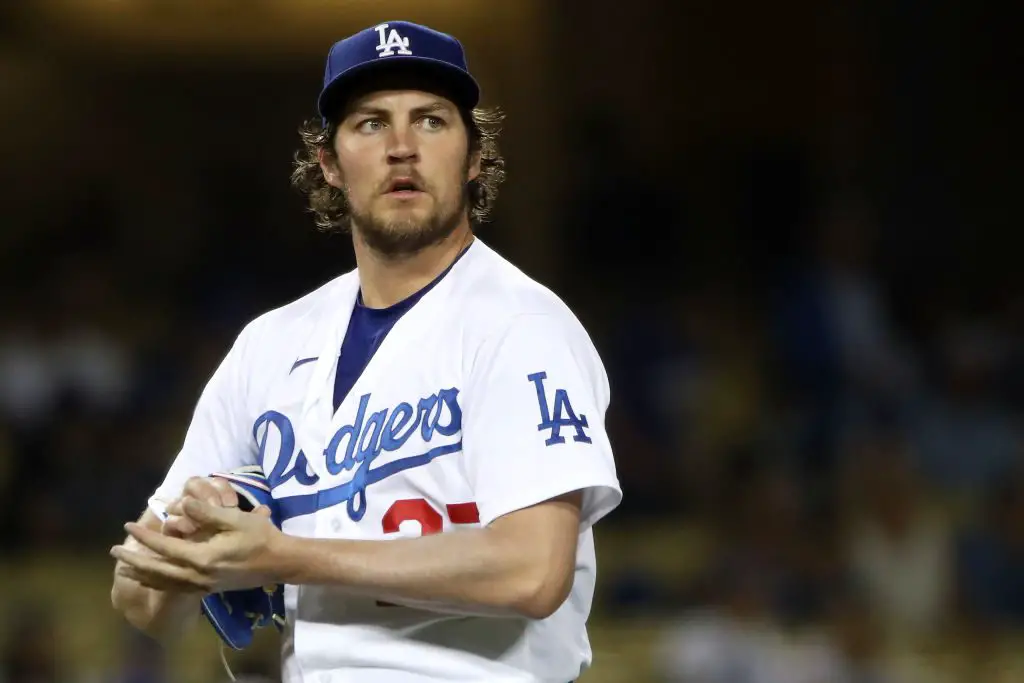 Dodgers Team News
Dodgers: Trevor Bauer Talks Relationship with Fernando Tatis Jr, Sign Peeking
Dodgers hurler Trevor Bauer will face the San Diego Padres for the third time this season today. Even though he's only been in Dodger blue for a few months, Bauer is already a main character in the Dodgers-Padres saga. His interactions with the Padres Fernando Tatis Jr. in particular have been a topic of much discussion.
Tranquilo hijo . pic.twitter.com/lRe2hBLmR8

— Fernando Tatis Jr. (@tatis_jr) April 25, 2021
Bauer expanded on his relationship with Tatis this week, sharing some thoughts with Padres' reporter Marty Caswell.
"It's a respect thing. I respect him. He's obviously a tremendous talent. Hopefully he respects me. I like to have fun on the field and he does too. We just got at it…we're entertaining fans and putting a good product on the field. It's good for everybody."
The reporter then asked Bauer about Tatis Jr. peeking at the catcher's signs, hitting a homer on the subsequent pitch, and then celebrating on the base paths. Bauer made a point to say that he won't throw at him. However, he also mentioned it won't be swept under the rug anytime soon.
"People that play baseball understand what that was. It's part of the game. It's not illegal, but it's just kind of frowned upon when stuff like that happens. I'm not going to go hit him for it or anything. Just letting him know that people see him doing it…if you want to celebrate and all that stuff, that's fine, but we see what you're doing and we'll have something for you."
Each Dodgers-Padres series always provides fantastic theater. Even in June, each game has the look and feel of a playoff game. After this series, Bauer and the Dodgers still have nine games remaining against San Diego. Better yet, they'll lock horns in the second to last series of the season in late September.
To Bauer's point, that, is good for everybody.
Real Reason Why Dodgers Struggle Against Padres, Will LA Win NL West?