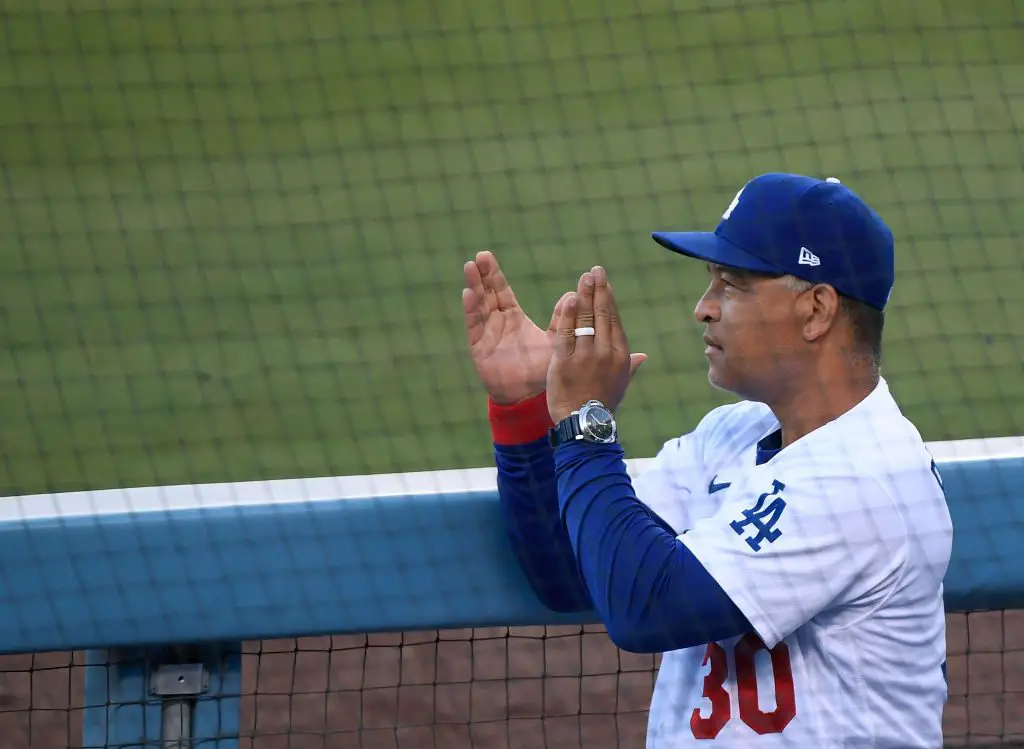 Dodgers Team News
Dodgers: Two Month Report Cards, Getting Healthy & Heating Up, is LA Still the Best Team in MLB? | Blue Heaven Podcast
As we pass the two month mark into the 2021 season, things are trending well for the Dodgers after a rocky stretch. Bodies are getting healthy and returning to the lineup, most important of which is 2019 MVP Cody Bellinger who is already proving to be a difference maker.
With the Dodgers getting healthy, does this team still have a chance to be the best in baseball? SportsNet LA Analyst Jerry Hairston thinks so. The boys dive in to that narrative and issue grades for the first third-ish of the season. Plus, some unexpected Albert Pujols love and how he fills a role it turns out the Dodgers really may have needed.
LISTEN
Visit VintageBrand.com and sign up for their newsletter to save 40% on your first order!
Finally, we preview the NLCS rematch with the Atlanta Braves, a team that looks a whole lot different from the last time these two met in October.
WATCH THE LIVE STREAM
SUBSCRIBE
PLEASE rate and review our show (positively is preferred) on iTunes, Spotify, or wherever you hear your podcasts!
Thank you for helping us strive to be the BEST Dodgers Podcast around!
Clint is @realFRG on Twitter and Instagram
Brook is @brookme3 on Twitter and Instagram
Join your Blue Heaven hosts, Clint Pasillas and Brook Smith, as they talk about this week in Los Angeles Dodgers Baseball. We share the opinions of our 800,000+ fans from Twitter, Instagram, YouTube, and Facebook to gain insight on what the fans are thinking and do our best to represent all perspectives in the Dodgers Community. Look out for special interviews with other bloggers, celebrities, players, and more, along with giveaways for the best fans on earth!