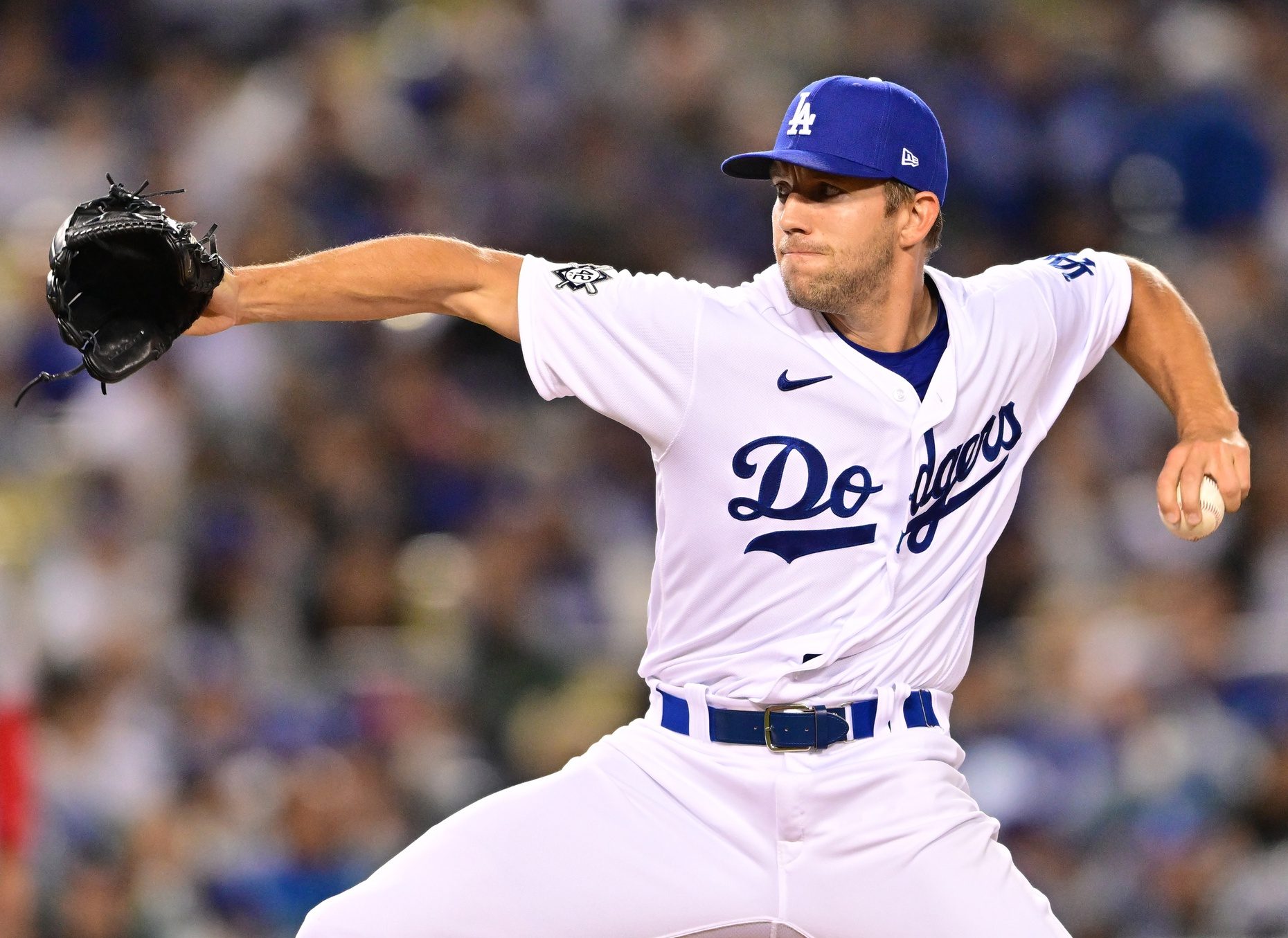 Dodgers Team News
Dodgers: Tyler Anderson Goes Viral After Errant Pitch to Joey Votto
For the most part, the Dodgers Jackie Robinson Day couldn't have gone any better. There were touching tributes to the Robinson, wise words from David Robinson, Jackie's youngest son, and as is tradition now, every player wore number 42. Plus, the Dodgers beat the Reds 3-1.
However, there was a moment where things got a little tense on the field. In the sixth inning, Dodgers pitcher Tyler Anderson accidentally plunked the Reds Joey Votto…on the head. Anderson's pitch hit Votto right on the brim of his batting helmet. It could have been a lot worse, but luckily, Votto was okay.
The 2010 NL MVP had some choice words for Anderson as he gathered himself and walked to first base. Jomboy Media posted a video of the full exchange that a fan had submitted. Considering it was a nationally televised game and that Votto is a baseball internet cult hero, the video got plenty of clicks.
As of early Saturday afternoon, the video had around 1.4 million views.
Joey Votto took a pitch to the head and had a few words for Tyler Anderson pic.twitter.com/78A059LkIk

— Talkin' Baseball (@TalkinBaseball_) April 16, 2022
After the game, Tyler Anderson explained his side of the story and said that he couldn't hear what the Reds slugger was saying to him.
"Honestly, it was really hard to tell. It was kind of loud. I threw a changeup right there that kind of slipped out and I just asked him if he was okay. I really couldn't understand what he was saying, but I think he was upset and I understand it."
Tyler Anderson discusses what happened with Joey Votto #Dodgers pic.twitter.com/aaoaEG048s

— Dodgers Nation (@DodgersNation) April 16, 2022
Anderson talked about the respect he has for Votto and from it sounded like, the hurler isn't taking the exchange personally.
"If I was hitting and I got hit in the helmet, I would be upset too…he just, probably in the heat of the moment responded with whatever he responded with. But overall, that's probably out of the norm for him. He's a good player and he carries himself in a really good manner. I've always respected how he's played the game…he was probably just upset and I couldn't tell you what he was saying."
Have you subscribed to our YouTube Channel yet? Subscribe and hit that notification bell to stay up to date on all the latest Dodgers news, rumors, interviews, live streams, and more!
Dodgers: Tony Gonsolin and Tyler Anderson Pitch a Combined Gem