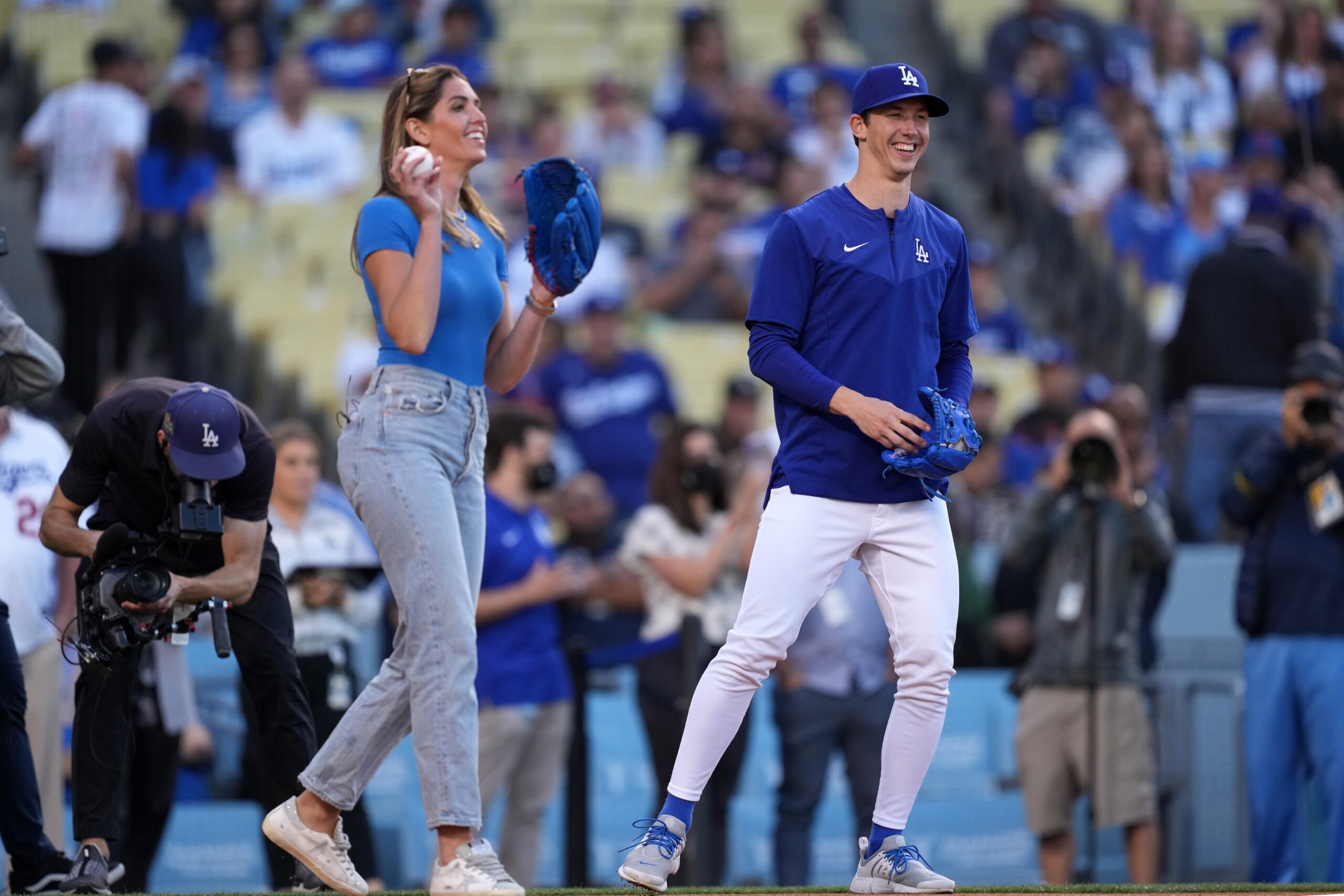 Dodgers Team News
Dodgers: Walker Buehler and Wife McKenzie Talk About What Their Charity Foundation Means to Them
Dodgers pitcher and All-Star Walker Buehler sat down with MLB insider Russell Dorsey to talk about his recovery process, Clayton Kershaw, and broadcasting debut during the postseason.
Buehler said he feels good and knows what it takes to return from Tommy John surgery.
During the interview, Dorsey brought in Walker's wife, McKenzie Buehler, to discuss their charity foundation and what it means to them.
This year, the Buehler foundation chose PanCan, a pancreatic cancer network that funds research, provides support and conducts community outreach for those affected by pancreatic cancer.
Walker talked about the charity means to him personally and why he chose it.
"Our first event we did was for pediatric cancer, that stemmed from my uncle passing away when I was about 12, he was a pediatric cancer survivor and I think when we always talked about giving back in any way that was the first thing we wanted to do."
The Buehler Family Foundation hosted its third annual celebrity charity golf outing and continues its fight against cancer.
This hits home for Walker, and he and his wife are doing everything they can to give back.
In addition to the charity golf event, the Buehler Family Foundation is also hosting a silent auction with many articles of memorabilia up for grabs, as well as this incredible contraption below.
They are both passionate about it and use their platform to shine a positive light on those who need it.
Walker and McKenzie have chosen the type of cancer they want to focus on; however, they will focus on only one kind of cancer moving forward. They have yet to decide on which one at the moment.