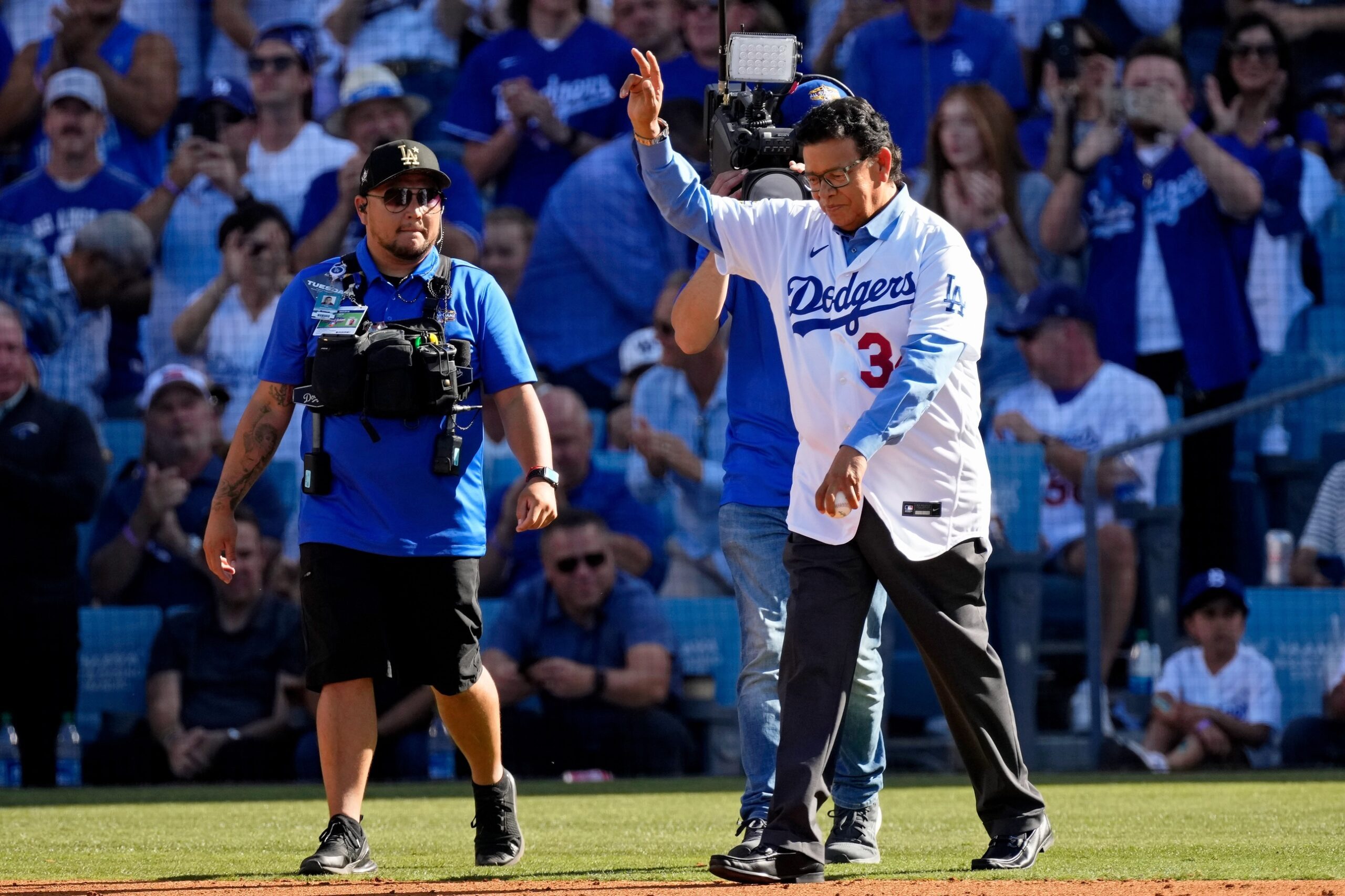 Dodgers Team News
Dodgers: Watch Fernando Valenzuela React to the News of His Uniform Retirement
When Dodgers CEO Stan Kasten announced on Saturday that the team will be retiring Fernando Valenzuela's number 34 this summer, he really milked the announcement for all it was worth. He had Fernando join him on the FanFest stage at Dodger Stadium, and he beat around the bush for two minutes and 53 seconds before finally announcing the wonderful news.
At first, it's hard to tell if Valenzuela knew what was coming as he stood there, but when he starts talking at the 3:45 mark of the video below, it becomes clear that he was surprised by the news.
"Thank you, Stan. It really, really caught me by surprise, but thank you very much, thank you to all the Dodgers, all the fans for your support. It's a great feeling right now, so muchas gracias a todos, thank you!"
Fernando then, at Kasten's urging, also thanked the fans in Spanish, appearing much more comfortable in that role. Valenzuela has, of course, spent the last 20 years in the Spanish-language broadcast booth, so while the young kid from Sonora, Mexico, who took the baseball world by storm at age 20 now has impeccable English, he still seems most at home when he's talking to Spanish-speaking Dodger fans about his love for the game and the organization.
Valenzuela is a legend of baseball, but especially of Los Angeles Dodgers baseball. When Fernandomania took over the league in 1981, it brought in a whole new generation of Dodger fans and changed the demographic makeup of LA fans to this day. Current Los Angeles star Julio Urias has talked about growing up in Mexico and admiring Fernando, and El Toro's connection to the Mexican and Mexican-American population of LA is as strong as you'll find in the sports world.
It's a great, overdue honor for Fernando to finally have his number retired, and well done by the Dodgers to do it while he's young enough to appreciate it.
Have you subscribed to our YouTube Channel yet? Please subscribe and hit that notification bell to stay up to date on all the latest Dodgers news, rumors, interviews, live streams, and more all year long!