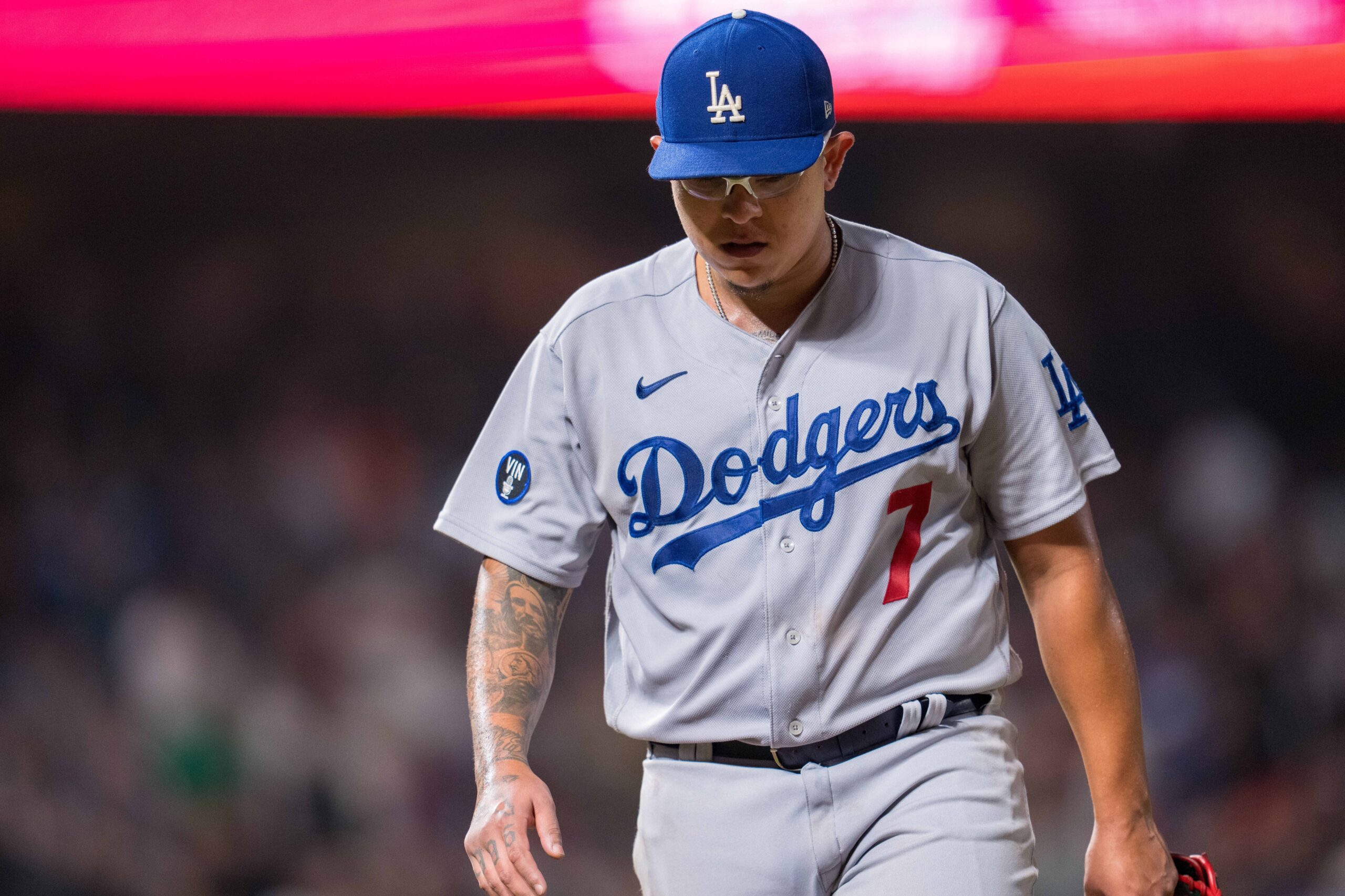 Dodgers Team News
MLB Insider Expects Former Dodgers LHP Julio Urias to Be Suspended for 2024 Season
The 2023 season was supposed to be a platform year for Dodgers left-hander Julio Urias. After years of getting Cy Young votes and being the workhorse for one of the best pitching staffs in the league, he was set to earn big money during his 2024 free agency.
However, during the summer, the Dodgers ace was placed on administrative leave after felony domestic violence charges were levied against him. He all but eliminated his opportunity for a big offseason contract. Per Jim Bowden of the Athletic, Urias should expect a lengthy suspension coming his way.
"Julio Urías of the Dodgers and Wander Franco of the Rays receive lengthy suspensions following reviews of their respective cases that make both ineligible to play major-league baseball in 2024."

Jim Bowden – The Athletic
This is Urias' second charge of this nature since signing with the Dodgers. Back in 2019, he served a 20-game suspension following misdemeanor domestic violence charges.
Unfortunately, the Dodgers are familiar with this type of situation. During the 2022 season, the Dodgers' premier offseason acquisition Trevor Bauer was placed on administrative leave following sexual assault allegations. Bauer eventually served the longest suspension handed down by the league office – 194 games.
Likely, the Urias situation will play out in a similar fashion. MLB will investigate the matters separately from law enforcement. The league can, and will, handle any suspension independently from decisions rendered by a court judge.
If Urias is found not guilty and cleared of all charges, he will still likely serve a lengthy suspension. This is expected because this is the second time he has faced these troubles.
Whether or not a team will eventually sign him is unclear, but he will not receive near the offer he expected this offseason.
Photo Credit: Neville E. Guard-USA TODAY Sports