Dodgers Team News
Dodgers World Series: Alex Wood Has the Same Superstitions That We All Do
We do crazy things as fans to make sure that our Dodgers win ball games. When it comes to playoff time, sometimes out superstitions get a little bit out of hand. Sitting in the same spot on the couch, eating the same meals after wins, using the bathroom only during certain innings, whatever it is everyone has their thing. 
But as it turns out, fans are not the only ones who get into the superstitions. Alex Wood's wife posted a picture of him headed to the stadium today ahead of Game 2 of the World Series. In the picture, Wood is wearing a lavender-colored t-shirt that he has apparently been wearing for the last 4 games. The Dodgers have won every one of those games.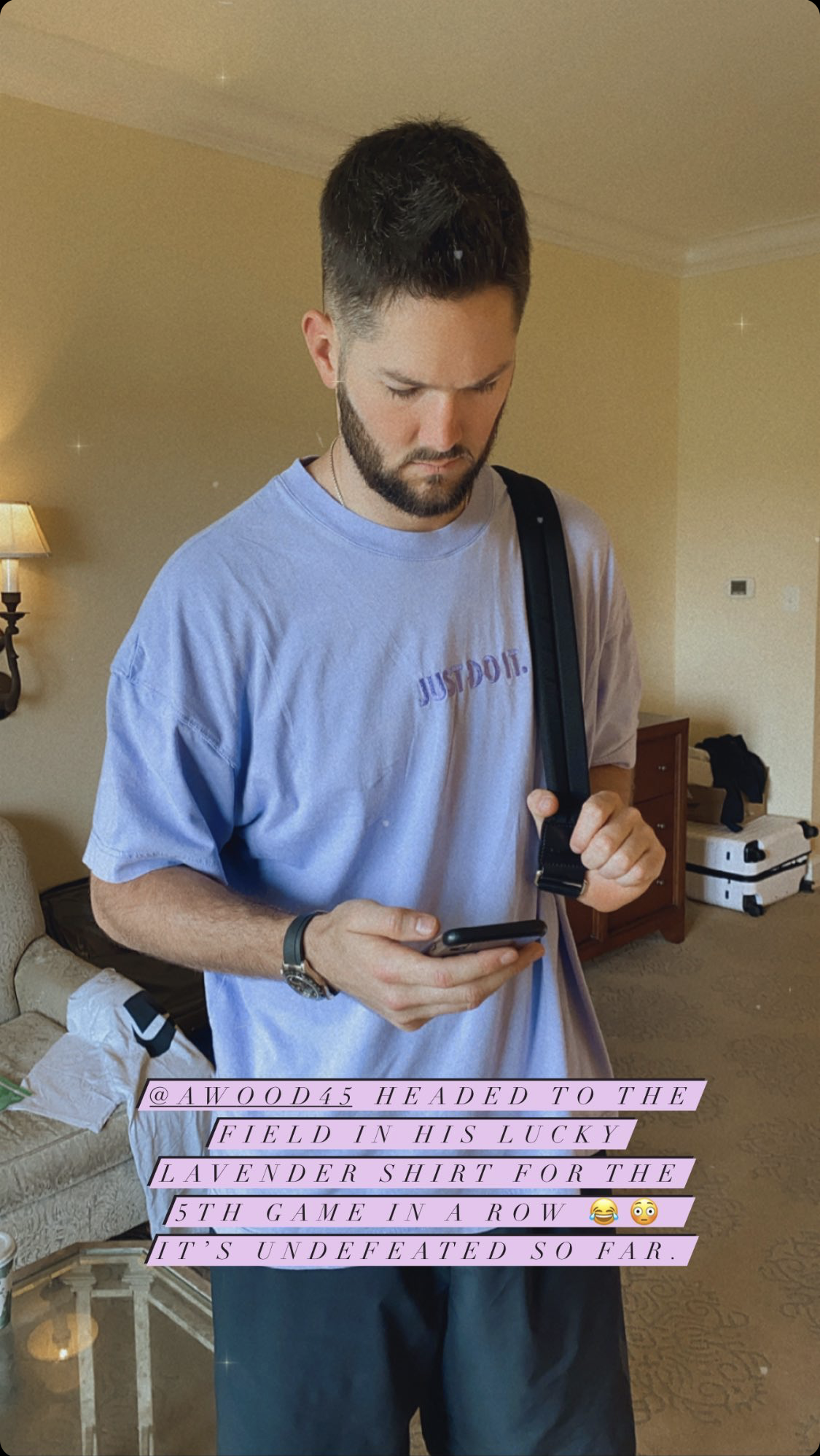 Whatever he's doing, it seems to be working. Dodgers fans would almost certainly agree that he should keep wearing the shirt, no matter how many days in a row it has been. Do you have any odd superstitions to helped your team win? Share them in the comments below. 
The Dodgers and Rays will play Game 2 of the World Series tonight in Arlington. Tony Gonsolin gets the start for Los Angeles going up against Blake Snell. 
Have you subscribed to our YouTube Channel yet? Subscribe and hit that notification bell to stay up to date on all the latest Dodgers news, interviews, live streams, and more! You can also subscribe to our Blue Heaven podcast for the latest in sports news and discussion. 
Dodgers World Series: Your Umpire Scouting Report for Every Game