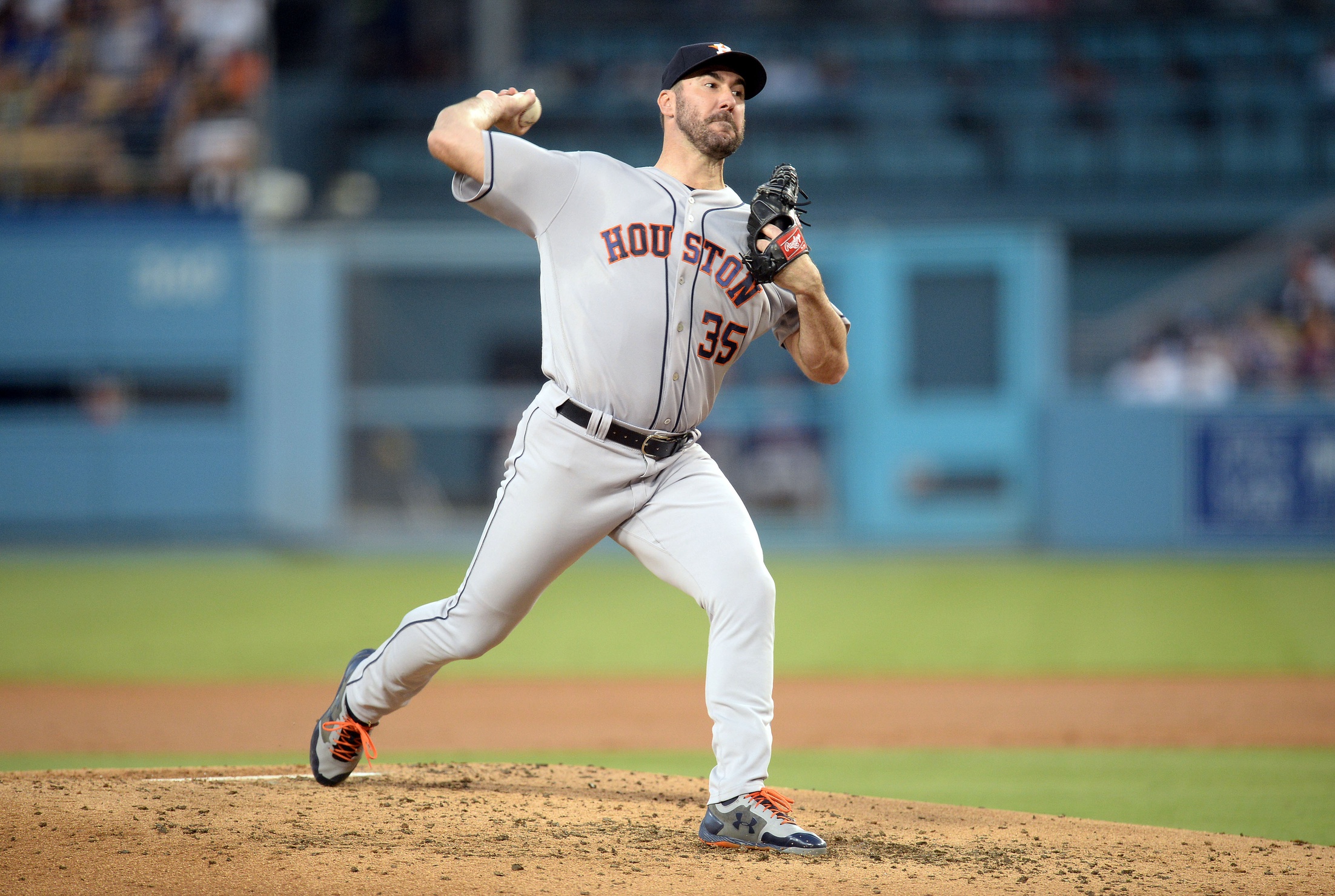 Dodgers Team News
Justin Verlander Rumors: Astros Do Not See Signing Free Agent as a Priority
The talk recently has been that the four teams most deeply involved in the Justin Verlander pursuit are the Dodgers, Astros, Yankees, and Mets. To hear MLB insider Jon Morosi talk, though, it sounds like Houston might be pulling out of that race.
Jim Crane said today the #Astros remain interested in Justin Verlander but acknowledged he hasn't "visited with (Verlander) lately." @MLBNetwork

— Jon Morosi (@jonmorosi) November 29, 2022
That's the Astros' owner giving a nonchalant "Oh yeah, that guy, sure, he's good" kind of answer, which would seem to convey a lack of priority on bringing back Verlander. Morosi's comments on MLB Network on Tuesday drive home that point even further.
"I do believe the Dodgers are among the strongest candidates to sign Verlander. And indeed, when you think about this report, and credit to Jon Heyman for being first on this story, with Verlander now meeting with the Dodgers, the Astros investing a lot of money in [Jose] Abreu and really trusting some of their internal options, whether it's [Jose] Urquidy or [Hunter] Brown — if the Astros had a real urgency to sign Verlander and a desperation, if you will, based on where their pitching staff stands, they could probably do it.

"But they've chosen to spend now more than $20 million per year on Abreu, and that's money that they no longer have to allocate to their rotation. And they would probably tell you, in a candid moment, Hunter Brown is ready to step forward, Urquidy is ready to step forward, [Luis] Garcia is ready to step forward and be part of a postseason rotation as he has been in the past. Quite simply, their need for Verlander is less than the Dodgers' need for Verlander."
"I believe the Dodgers have the best chance at this moment to sign Justin Verlander." ?

– @jonmorosi | #MLBNHotStove pic.twitter.com/fK8qIarXaC

— MLB Network (@MLBNetwork) November 29, 2022
Right now, it just doesn't seem like re-signing Verlander is a top priority for Houston. And if it's not a top priority at the height of free agency, it's hard to picture when it would become one.
Chances are, Verlander's time in Houston is done.
Have you subscribed to our YouTube Channel yet? Subscribe and hit that notification bell to stay up to date on all the latest Dodgers news, rumors, interviews, live streams, and more!