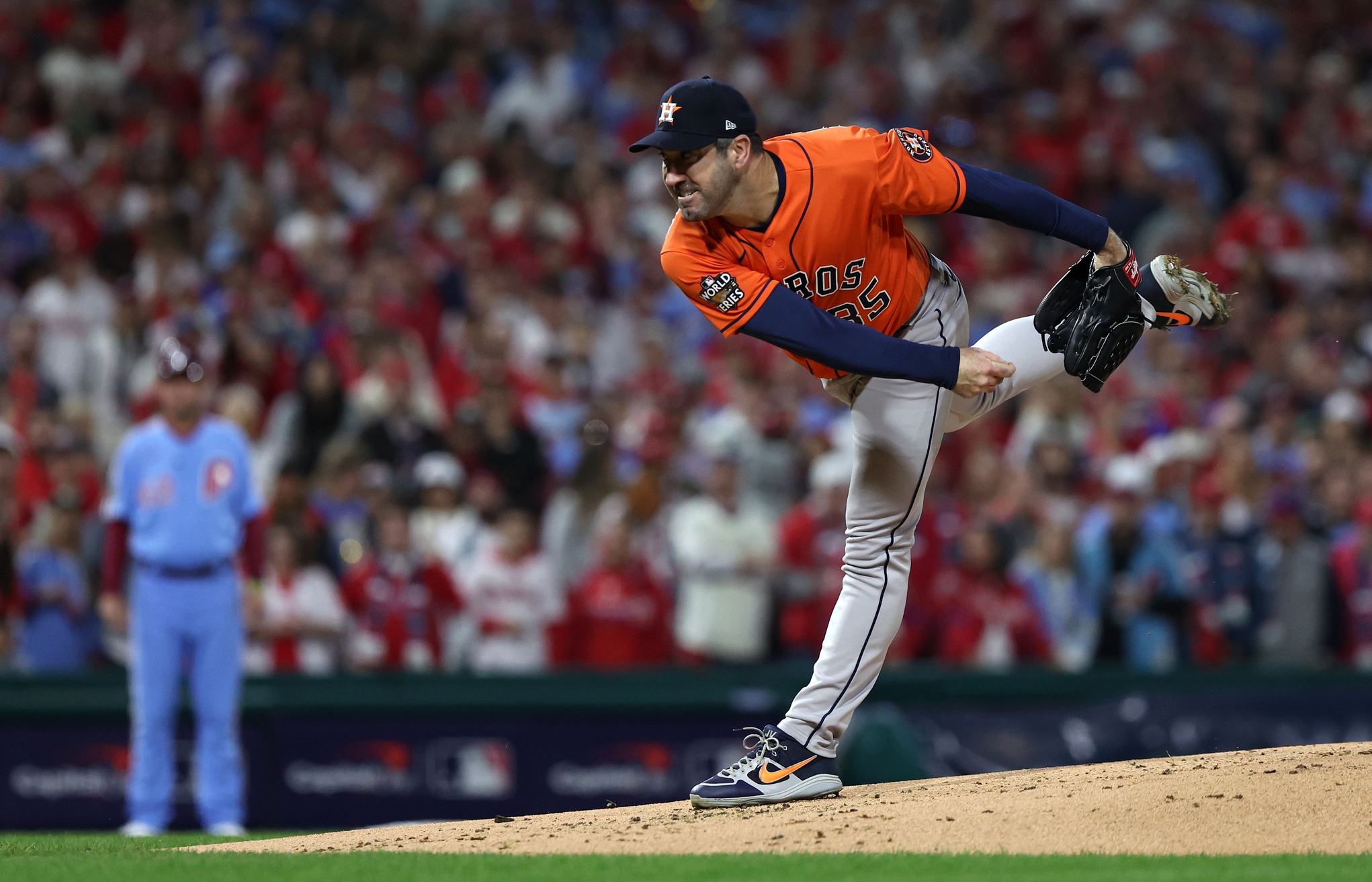 The Dodgers are definitely in the market for a starting pitcher or two, and one of the biggest names in the free-agent pool is Justin Verlander, who last week won his third career Cy Young Award. Pretty much every team looking for pitching is at least somewhat interested in Verlander, and Ken Rosenthal reported recently that the Mets are included in that list.
MLB insider Jon Morosi was on MLB Network this morning discussing where he thinks Verlander will end up, and Morosi likes the fit between Verlander and the Dodgers.
"I would say that, of the large market National League teams, that while the Mets are clearly interested, … I think the fit with the Dodgers and Verlander is at least as good, and probably even better, than the fit with the Mets. Of course, we know Verlander has a home in the Los Angeles area. It makes a lot of sense from the standpoint of how the Dodgers like to structure their contracts with maybe more veteran pitchers and players who are on a shorter-term, high-AAV structure. With the Dodgers and Verlander, I like that pairing even more than I like the pairing with the Mets."
My thoughts on Justin Verlander and the #Dodgers — and #Mets, as well. pic.twitter.com/RU1hyTeR41

— Jon Morosi (@jonmorosi) November 21, 2022
There are some things to quibble with there. The reason Verlander fits "how the Dodgers like to structure their contracts" is because he's old and has an injury history so he won't demand a long-term contract, but the reason Los Angeles likes the shorter deals with a higher average annual value is, at least in part, to avoid paying guys when their old and/or injured. Yes, there's the appeal of only being locked in for a few years if things do go sideways, but the chances of things going sideways are significantly higher for a guy in his 40s who recently had Tommy John surgery.
Still, Morosi's not wrong overall about the things that make the two a good fit. Of course, in free agency, once everyone is done talking about all the intangibles and fit and everything, it almost always simply comes down to who offers the most money. If the Dodgers offer Verlander the most money, he'll play for them. If they don't, he won't, even though he has a house near L.A.
Have you subscribed to our YouTube Channel yet? Subscribe and hit that notification bell to stay up to date on all the latest Dodgers news, rumors, interviews, live streams, and more!