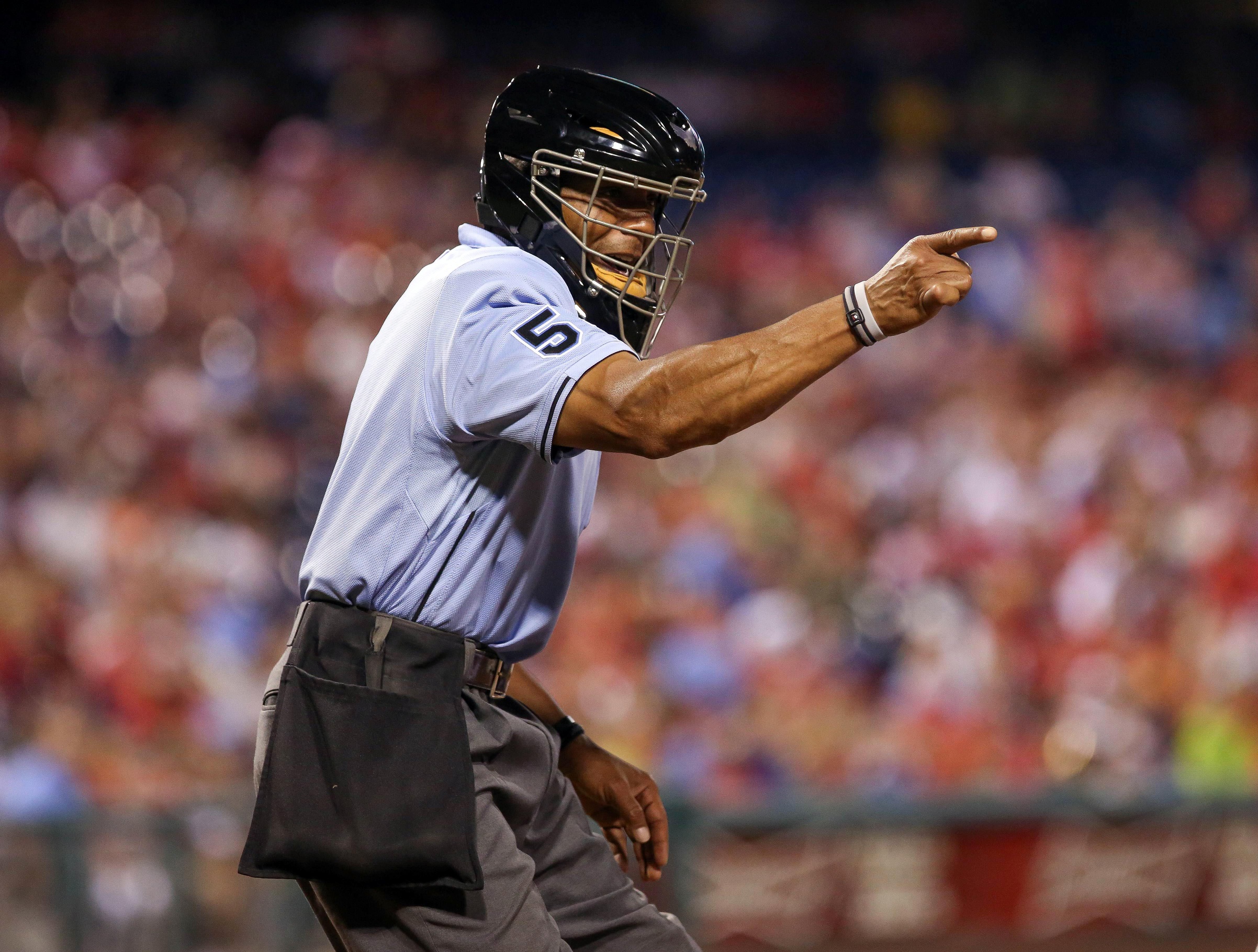 Dodgers Team News
MLB News: Electronic Strike Zone or 'Robo Umps' Coming to Triple-A in 2023
As Dennis Hopper famously said in his worst generic-eastern-European accent near then end of season one of 24, "They're here." If by "they" we mean "robot umps" and by "here" we mean "almost here," because word came down on Thursday evening that the electronic strike zone is just one step away from the big leagues.
Sources: All AAA parks to have robot umps in '23 https://t.co/HoATtFBYkx

— Buster Olney (@Buster_ESPN) January 13, 2023
In 2022, some Triple-A ballparks had the "automated balls and strikes" (ABS) system, and that will be expanded to all of Triple-A in 2023. Not all stadiums will have the same implementation, though, as Olney writes for ESPN.
The Automatic Balls and Strikes system, commonly referred to as ABS, will be deployed in two different ways. Half of the Class AAA games will be played with all of the calls determined by an electronic strike zone, and the other half will be played with an ABS challenge system similar to that used in professional tennis.

Each team will be allowed three challenges per game, with teams retaining challenges in cases when they are proved correct. MLB's intention is to use the data and feedback from both systems, over the full slate of games, to inform future choices.
It would be very "Rob Manfred" of Rob Manfred to end up going with the challenge system in MLB, which is basically an announcement that says, "Hey, we have the technology to get all the calls right, but we'd rather play games with it because we don't have enough confidence in the game of baseball itself to entertain fans."
The rule book defines what is a strike and what is a ball; since there's no limit on how many times an umpire can make the wrong call on a pitch — just ask CB Bucknor, who missed 351 calls in 30 games last year — it's silly to limit how many times a team can say, "We think you got it wrong."
Critics of the ABS sometimes argue that players won't like the results if all pitches that nick the strike zone are called strikes, but one of the great things about letting computers make the calls is that you can change the strike zone simply by sending a memo to the teams and having a programmer tappy tappy on his keyboard for a few minutes. Compare that to the current system, where a tweak to the strike zone would require re-training a hundred guys who've been doing it the same way for years and years.
Hopefully the testing in Triple-A will make it obvious that getting the calls right — and thereby letting the actual game of baseball and the skills of its participants shine through — is preferable to another sideshow involving challenges.
Robot umps can't come soon enough; please don't Manfred this one up, Rob.
Have you signed up for the Dodgers Nation newsletter yet? Get the latest news, rumors, highlights and more right in your inbox every day! Keep up to date on every single thing involving your boys in blue!