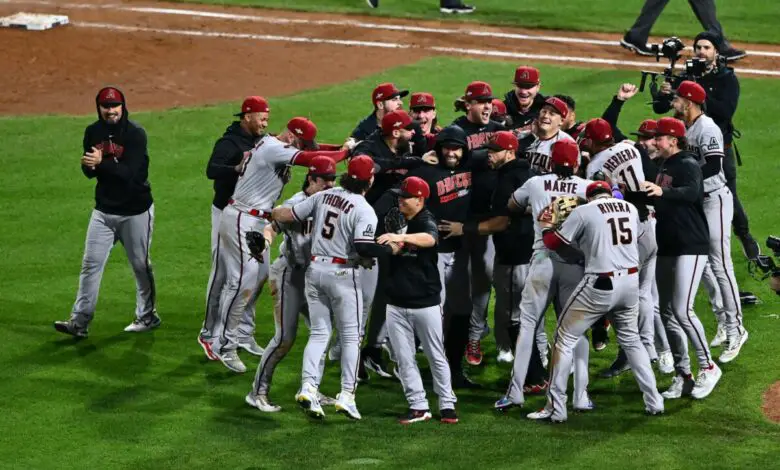 Dodgers Team News
MLB News: The Arizona Diamondbacks are Set to Face the Texas Rangers in the 2023 World Series; Dates, Times, and More
The 2023 World Series is set and at least the NL West will be represented. With a 4-2 win over the Phillies, the Arizona Diamondbacks make it to the Fall Classic for the first time since 2001. They'll face Corey Seager and the Texas Rangers in a battle of the Wild Cards.
For Dodgers fans, it's certainly a tough pill to swallow seeing an 84 win team steamroll through your team and clinch the NL pennant but it's a sad reality we're all living. For the 8th time in the last 9 World Series played, the NL representative either had to go through the Dodgers or was the Dodgers.
Congratulations to the D-backs for shocking the world. And happy retirement, Chris "Mad Dog" Russo.
2023 World Series Game Dates and Times
Game 1: Friday, October 27 @5:03 PM PT
Game 2: Saturday, October 28 @5:03 PM PT
Game 3: Monday, October 30 @5:03 PM PT
Game 4: Tuesday, October 31 @5:03 PM PT
Game 5: Wednesday, November 1 @5:03 PM PT
Game 6: Friday, November 3 @5:03 PM PT
Game 7: Saturday, November 4 @5:03 PM PT
Dodgers Fan Poll
Photo Credit: Kyle Ross-USA TODAY Sports