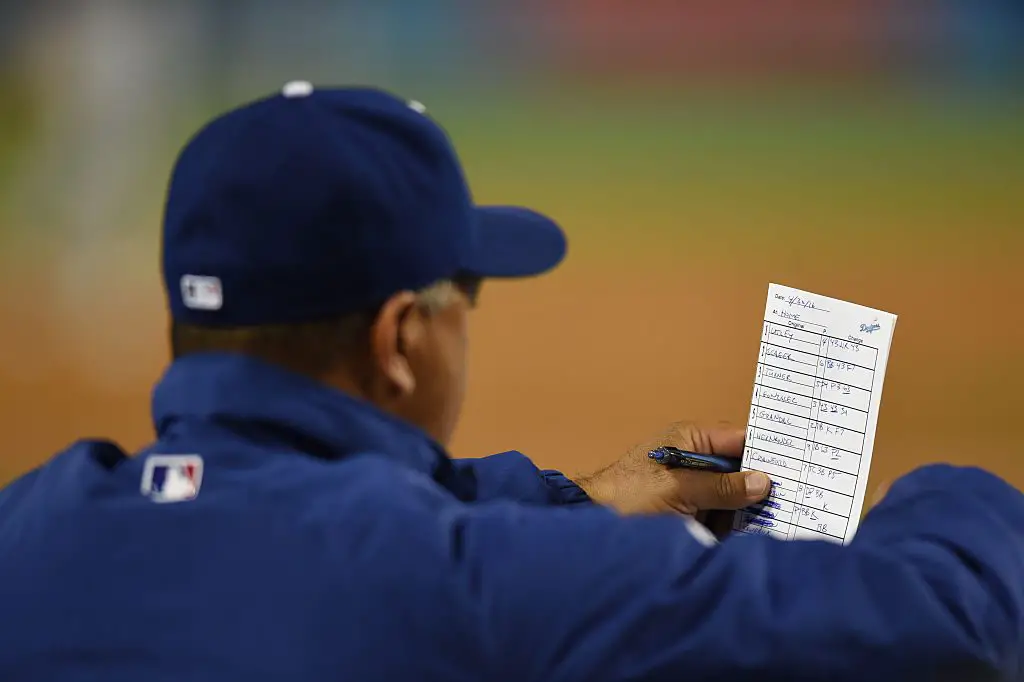 Dodgers Team News
And So the Dodgers Will Play a Wild Card Game, Setting a Postseason Roster & More | Blue Heaven Podcast
We're in the nitty-gritty of the home stretch now for the Dodgers. With 6 games each left for LA and the division leading Giants, there's a whole lot left on the line. However, as it stands the Dodgers are heading for their second Wild Card berth in franchise history.
With that, we look at the valiant effort put forth by the boys in blue in the second half and call out the soft efforts out of the inter-division rivals in San Diego and Colorado. Next, how have teams fared in the past as Wild Card teams in the postseason? 
LISTEN
Looking ahead, we touch on the do-or-die Wild Card matchup with the Cardinals and set our own winning roster for the postseason.
Plus, is there still a window cracked for the Dodgers to sneak their way to division title number 9 in a row?
Visit VintageBrand.com and sign up for their newsletter to save 40% on your first order!
Play on the Chancer App Each Week and Try to Beat Our Predictions!
WATCH THE LIVE STREAM
SUBSCRIBE
PLEASE rate and review our show (positively is preferred) on iTunes, Spotify, or wherever you hear your podcasts!
Thank you for helping us strive to be the BEST Dodgers Podcast around!
Clint is @realFRG on Twitter and Instagram
Brook is @brookme3 on Twitter and Instagram
Join your Blue Heaven hosts, Clint Pasillas and Brook Smith, as they talk about this week in Los Angeles Dodgers Baseball. We share the opinions of our 800,000+ fans from Twitter, Instagram, YouTube, and Facebook to gain insight on what the fans are thinking and do our best to represent all perspectives in the Dodgers Community. Look out for special interviews with other bloggers, celebrities, players, and more, along with giveaways for the best fans on earth!