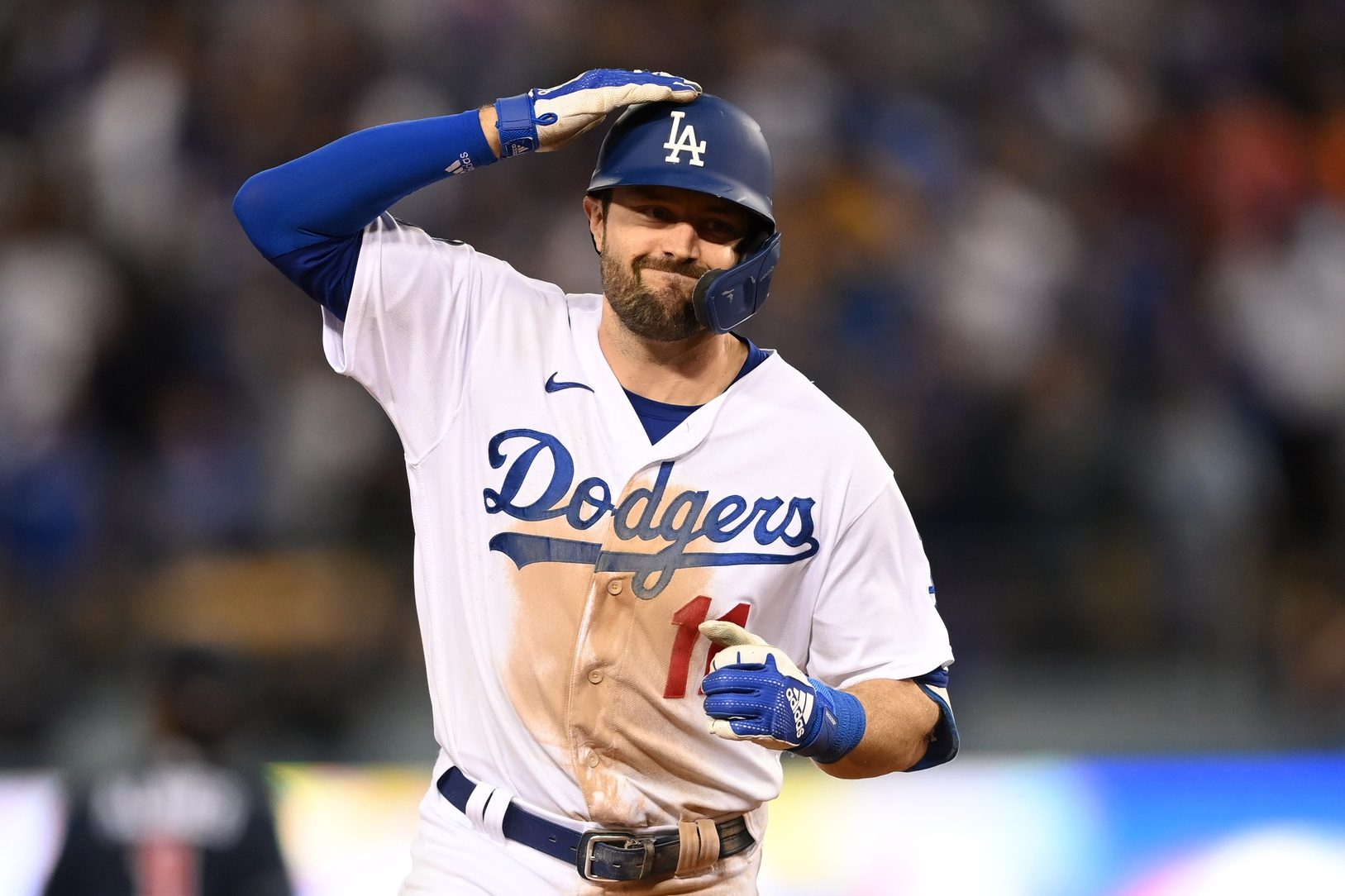 Once a Dodger, always a Dodger. That's what we're learning about the 2017 Dodgers team that went all the way to the World Series just to be cheated out of a title by the Astros. But as it turns out, that solidarity extends beyond the reaches of the 2017 roster. 
AJ Pollock was a member of the Dodgers from 2019 all the way up until he was traded before the season started. So he has been there for some redemption moments against the Astros, including that notorious Joe Kelly versus Carlos Correa scuffle. 
So you can understand why he might not be the biggest fan of the Astros either, especially members of that 2017 team. Now with the White Sox, Pollock just went viral for a reaction he had after catching a fly ball off of the bat of Yuli Gurriel, a particularly hated member of that disgraced 2017 Houston team. We'll let you do some of the lip reading. 
Based on Pollock's reaction, we're going to go ahead and say that he probably won't be inviting Gurriel out to dinner at a local Chicago restaurant after the game. But Pollock was a big part of the Dodgers, and he knows what that team stole from players in Los Angeles. 
Once a Dodger, always a Dodger. 
Have you subscribed to our YouTube Channel yet? Please subscribe and hit that notification bell to stay up to date on all the latest Dodgers news, rumors, interviews, live streams, and more all year long!
Dodgers: Roberts Says Ryan Pepiot's Changeup Has 'Taken a Couple Steps Back'