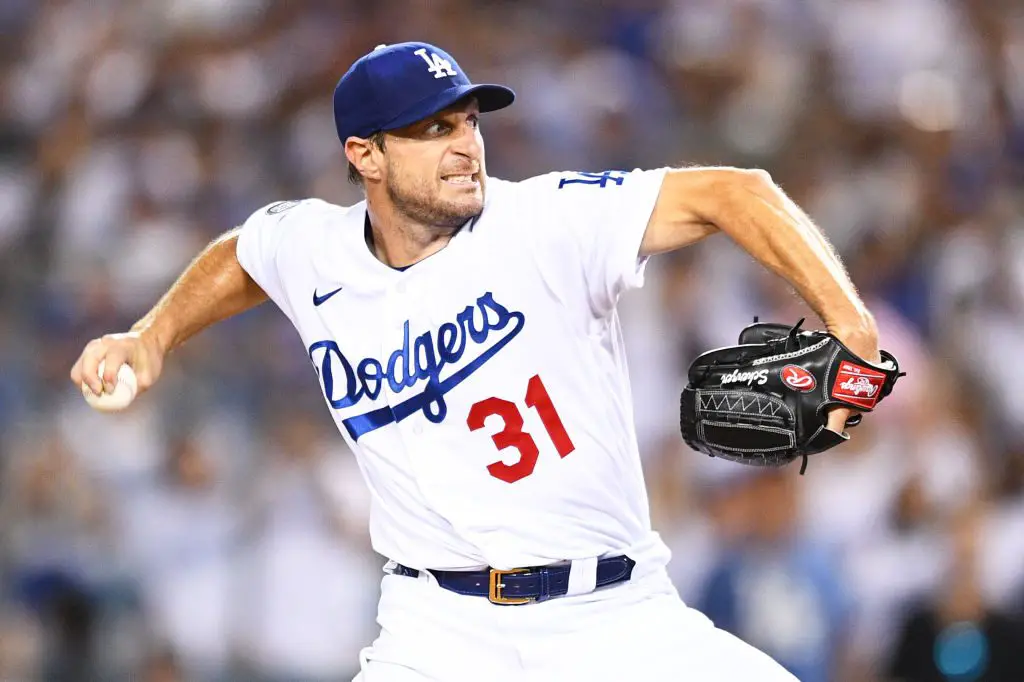 Editorials
Dodgers: Angels Sign Noah Syndergaard, How Does it Impact Max Scherzer's Return to LA?
Noah Syndergaard is headed to Los Angeles, but it's to toe the rubber for the Angels and not the Dodgers. First reported by ESPN's Jeff Passan, the Angels have agreed to a one-year, $21 million contract with free agent right-hander, Noah Syndergaard.
Syndergaard had been linked to the Dodgers as a potential trade target back in 2019, but a deal never got done. Then the following year, Thor tore the ulnar collateral ligament in his right elbow during spring training and underwent Tommy John surgery. The procedure effectively ended his season and any Dodgers/Syndergaard trade speculation.
The Dodgers never expressed any interest in signing the former All-Star, but the Angels acquisition of Syndergaard could impact LA's offseason plans as the Halos have been rumored to be a potential 'major player' for Max Scherzer. Scherzer's agent, Scott Boras, has already made it clear that his top pitching client's decision on his next team is heavily based on 'winning', so adding a quality arm like Syndergaard could aid the Angels in their pursuit of Mad Max.
We discuss how the Halos landing Thor impacts the Dodgers' plans of re-signing Max Scherzer and how far away the Angels are from being legitimate World Series contenders. Plus, how big of a threat are the Angels to sign the Dodgers top pitching free agent?
WATCH
Scherzer posted a perfect 7-0 record with a 1.98 ERA in 11 starts after being traded to LA. However, the wheels sort of fell off in the postseason where he ultimately made only 3 appearances and "overcooked" his arm in the NLCS. Still, he proved he can get it done on the mound, even at 37 years old.
Have you subscribed to our YouTube Channel yet? Subscribe and hit that notification bell to stay up to date on all the latest Dodgers news, rumors, interviews, live streams, and more!
NEXT: MLB Insider Sees LA Finding Chris Taylor Replacement via Trade