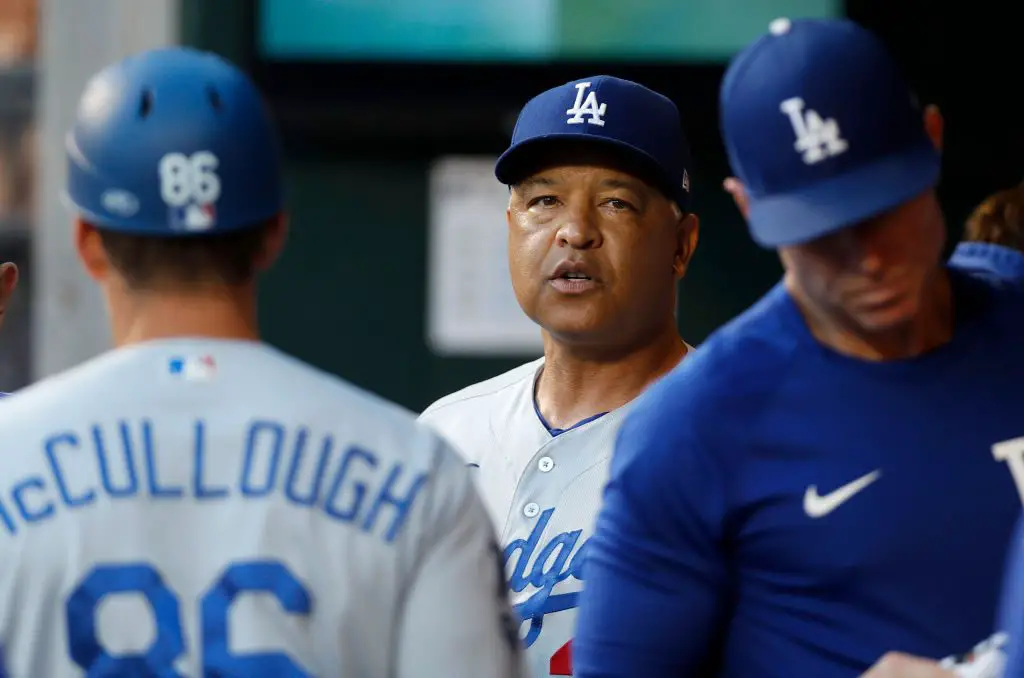 The Dodgers and Cardinals will play to survive tonight in Los Angeles. With everything on the line in the Wild Card Game, you can expect both teams to have all guys ready to go at any point tonight. 
Dave Roberts had said on Tuesday that he did expect the team to carry 10 pitchers on the roster. That meant Walker Buehler would not be on the roster since he just threw on Sunday. Buehler is also expected to pitch game 1 of the NLDS should they advance. 
Today, the Dodgers announced their Wild Card roster, and there are a few surprises. 
The Not-So Surprising
The usual guys that you would expect to be on the roster are certainly there. The only real exceptions are injury-related with Max Muncy and Clayton Kershaw off of the roster. The Dodgers did go with 10 pitchers, 9 of which are obviously going to be out in the bullpen. They do have Tony Gonsolin and Julio Urias out there for length if needed. 
Here is your 26-man roster for the Wild Card. #RepeatLA pic.twitter.com/uza1ml9px0

— Los Angeles Dodgers (@Dodgers) October 6, 2021
The Surprises
Seeing Billy McKinney, Zach McKinstry, and Luke Raley on the roster is a bit of a surprise. All 3 guys were likely added due to the injuries to Max combined with the fact that they are only carrying 10 pitchers for the Wild Card Game. 
Dave Roberts did note that McKinney was in the conversation to play first base in this one. However, it would be very odd for McKinney to be chosen over guys like Bellinger, Beaty, and Pujols. Raley and McKinstry offer depth just in case something happens, including the possibility of an extra-innings marathon. 
Bullpen-wise, it's the usual suspects out there ready to back up Max Scherzer. Left-handed pitcher Justin Bruihl was likely left off due to Julio and Alex Vesia being available. Interestingly enough, David Price did not get the nod for the Wild Card Game roster this time around. 
Dodgers: Can Kenley Jansen Be Trusted This Postseason? His Key Adjustment in Season