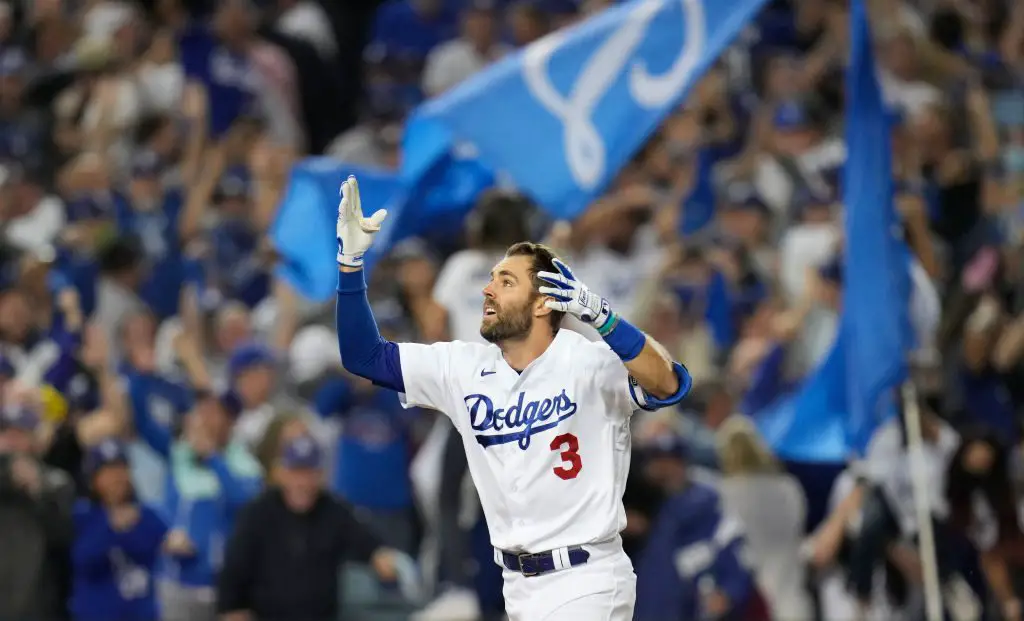 Dodgers Team News
Dodgers: Chris Taylor Believes LA is Best in These Win or Go Home Games
Falling behind in a playoff series is never ideal, especially when it puts a team in a win or go home situation. For the Dodgers, it will be their second elimination game that they will play in less than a week. They were able to escape the Wild Card game against the St. Louis Cardinals, but now they will have to not win 2 straight games if they want to keep their season alive and advanced. 
But first, they'll have to win tonight in order to force a Game 5. However, the offense has been a huge letdown this series. Besides putting up 9 runs in Game 2, they've been shut out in Games 1 and 3. Obviously, the odds don't look good, with the Giants just needing one more win to advance to the NLCS.
However, Wild Card hero Chris Taylor doesn't believe the Dodgers should be counted out just yet.
"I think we're best when our backs are against the wall and we've shown that. We understand we still control our own destiny and all we can focus on is tonight and we're going to do everything we can to win tonight's game." 
The Dodgers fought back from a greater series deficit in last year's NLCS against the Braves. After taking a 3-1 lead in the series, the Braves dropped the next 3 as the Dodgers fought back en route to their first title in 32 years. Los Angeles always finds itself playing in high risk situations, so they're used to the pressure.
The #Dodgers:

Were down 3 games to 1 in the 2020 NLCS and came back to win the series.

Were down 2 games to 1 in the 2018 NLCS and won Game 7 on the road.

Were down 2 games to 1 in the 2016 NLDS and won Game 5 on the road.

This series isn't over. We'll do it the hard way. pic.twitter.com/M6rPkSqFXk

— Dodgers Nation (@DodgersNation) October 12, 2021
With that being said, key players such as Justin Turner, Mookie Betts, Corey Seager, etc. need to wake up. The pitching has done its job so far this series limiting the Giants' offense to a .176 batting average. However, all of that goes to waste if the Dodgers can't score any runs.
NEXT: Wind Not Expected to be a Factor Tonight in Game 4