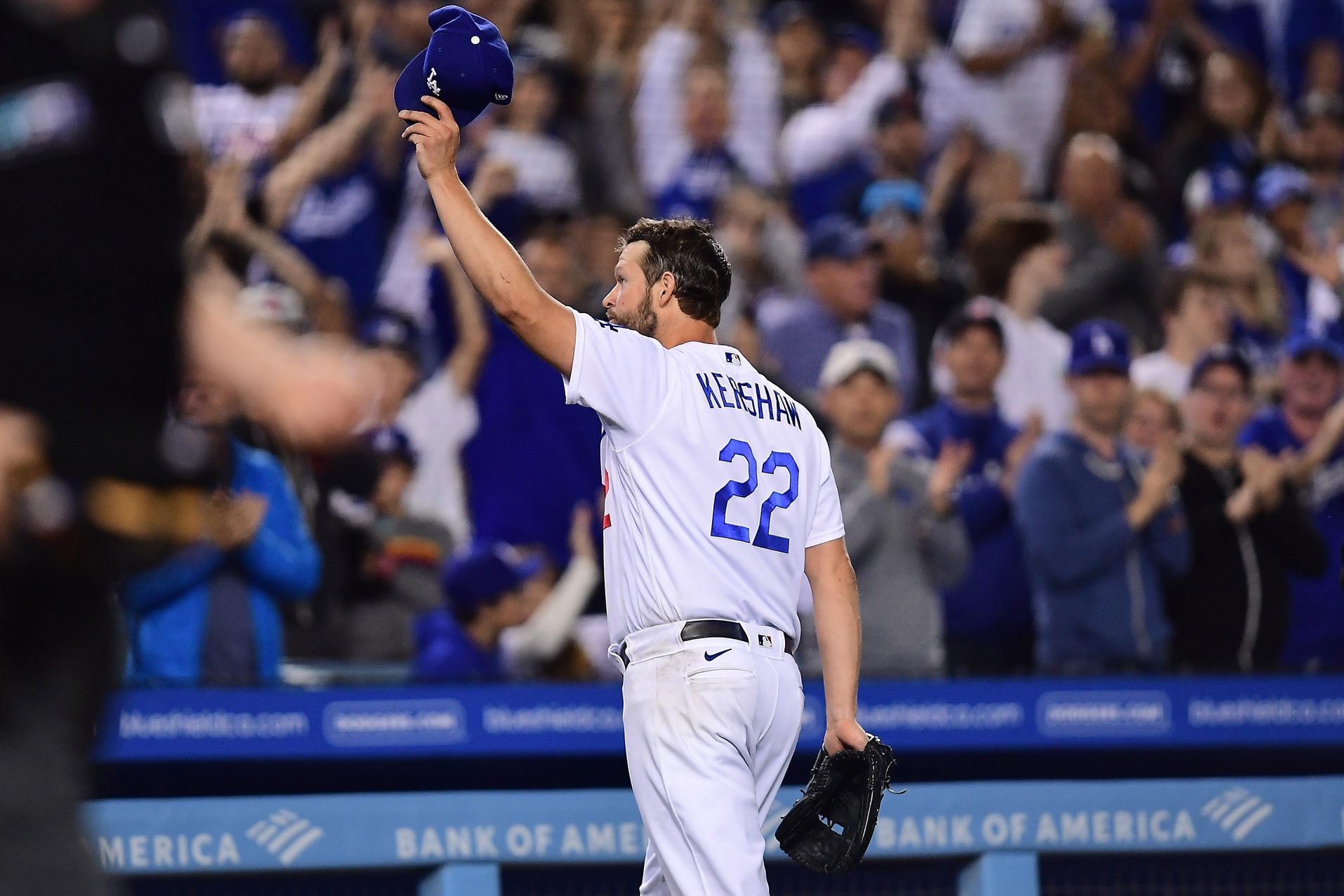 The Dodgers need some help in their starting rotation. That's no secret at this point. They just came off of a ridiculous stretch of games without a break, and the staff has been taxed heavily along the way. That meant that they had to turn to the farm system to get innings out of guys.
That has partially come from injuries to Clayton Kershaw and Andrew Heaney. Both of those lefties were supposed to be a big part of the rotation in 2022. Heaney went down after 2 starts due to a problem with his shoulder, and Kershaw went down 5 starts in with a lower back/SI joint injury.
Kersh is currently back home in Dallas resting up. But there is some good news. Earlier on High Heat, Dodgers manager Dave Roberts said that they do expect him to be back with the team this week. He added that Clayton is supposed to start throwing the ball again when they get to Arizona.
"He's back home in Texas kind of resting, and I think he's slated to join us in Arizona. We got to AZ after this trip to DC. At that point in time, I think he's going to pick up a baseball and resume his catch play. It hasn't been too long so I don't think the build-up will be too long, you know Clayton, we can't put a timeline on him he's just going to get back as soon as he can."
It's not much, but it's better than him continuing to sit at home and not throwing at all. The Dodgers won't rush him back because they do need him later in the season. But they are in a very tough spot with starters right now, so having him back soon would be ideal. 
That back has given Kershaw issues in the past though. And at age 34-years-old, being careful with him has to be at the forefront of the Dodgers' thinking. When they are back to full health in the staff though, they will be very well off. 
Have you subscribed to our YouTube Channel yet? Subscribe and hit that notification bell to stay up to date on all the latest Dodgers news, rumors, interviews, live streams, and more!
Dodgers News: Pedro Baez Returns, Clayton Kershaw IL Update, David Price & More!