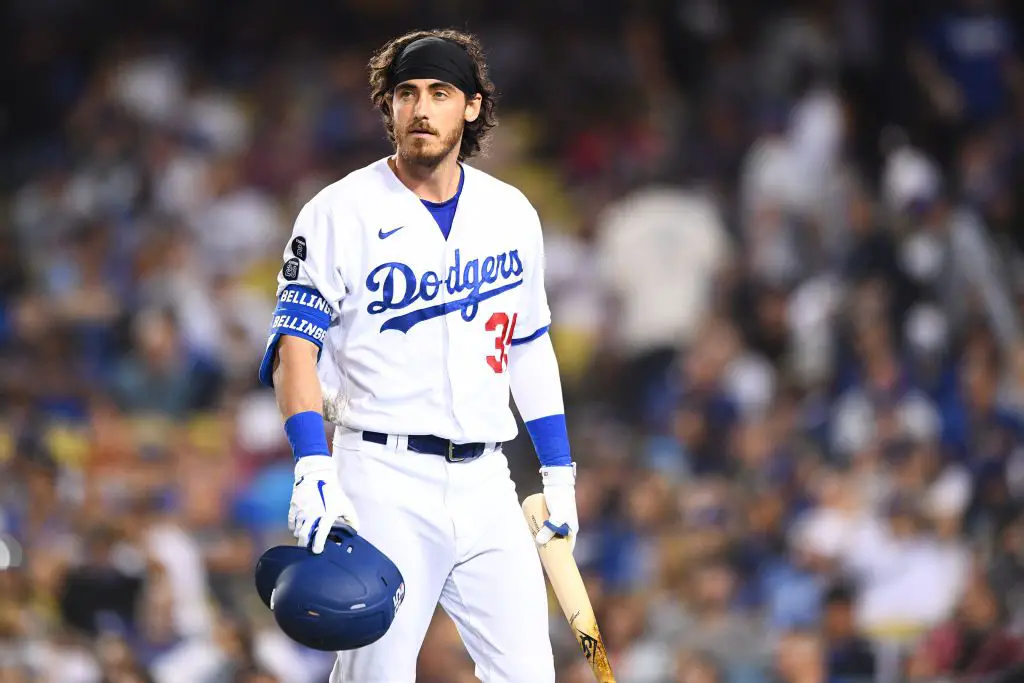 Dodgers Team News
Dodgers: Cody Bellinger Dropped to 8th in Lineup, Roberts Talks Struggles
Things are not going very well for Dodgers outfielder Cody Bellinger. In a year that started with offseason surgery and has seen him miss most of the games, Bellinger has really struggled to get things going. 
Bellinger went 1-for-4 last night against the Astros with an infield single. He struck out once and failed to drive in runners in big spots for the Dodgers. He's not the main reason or only reason that LA got shut out, but he certainly didn't help their cause. 
That struggle paired with his issues all year has led to Dave Roberts moving him WAY down in the lineup. Bellinger is slated to hit 8th in the Dodgers lineup on Wednesday against Houston, just the 6th time in his career that he gets the start there. 
It's been a difficult time for him trying to perform at this level. He's still trying to get the shoulder strength when you're recovering from a surgery. …So continuing to try to run him out there and give him confidence and get that swing right. But the guys that are playing, we still need to win baseball games. And that has to be the most important thing. -Dave Roberts
On the year, Bellinger is slashing .165/.262/.284 with an unsightly .546 OPS. He's struck out 55 times in 202 plate appearances and continues to miss fastballs right down the middle. But the Dodgers have too many good bats in the lineup to let him figure it out in the middle of the order. 
Thanks to his defense and speed, the Dodgers can afford to hit him in the 8 spot. So until he figures things out, you can expect him to see more and more time at the bottom of the order. 
Dodgers: Trevor Bauer's Legal Team Reportedly Introduce New Text Messages