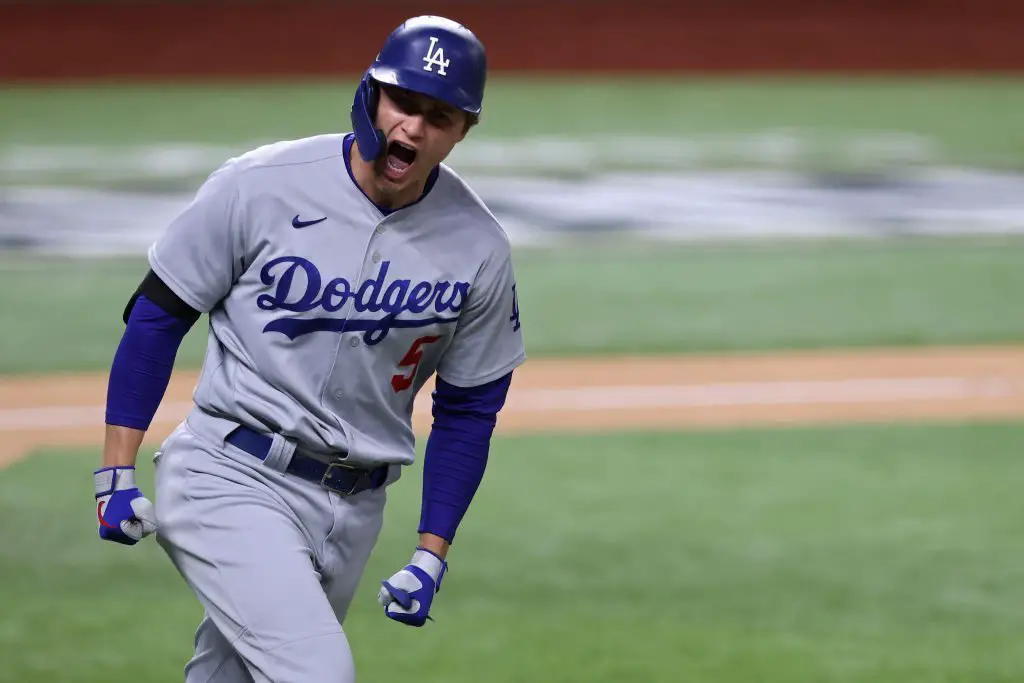 Editorials
Dodgers Contract Offer to Corey Seager, How Big Will it be & Why Yankees Will Be a Big Threat
It seems like it was yesterday when Corey Seager was named the unanimous winner of the National League Rookie of the Year award back in 2016. But here we are 5 years later and believe it or not, this could be Corey Seager's final regular season week with the Dodgers.
The reigning World Series MVP will enter the offseason as one of baseball's most sought-after marquee free agents, with big market teams such as the Yankees and Dodgers both vying to lock him up long-term. Seager's stock continues to rise again, as he's returned from injury to lead the Dodgers with a 150 wRC+ and 2.1 fWAR over the last two months of the season.
With the MLB Postseason just over a week away, If he's able to come close to replicating the same level of production that he did during last fall's historic postseason, Seager could become MLB's next $300 million man. We discuss some of the many factors that will determine Seager's future and how much it could cost to make him a Dodger for life. Plus, why the Yankees will be a big threat to sign Seager and should the Dodgers try to sign both him and Trea Turner to long-term deals?
WATCH
Have you subscribed to our YouTube Channel yet? Subscribe and hit that notification bell to stay up to date on all the latest Dodgers news, rumors, interviews, live streams, and more!