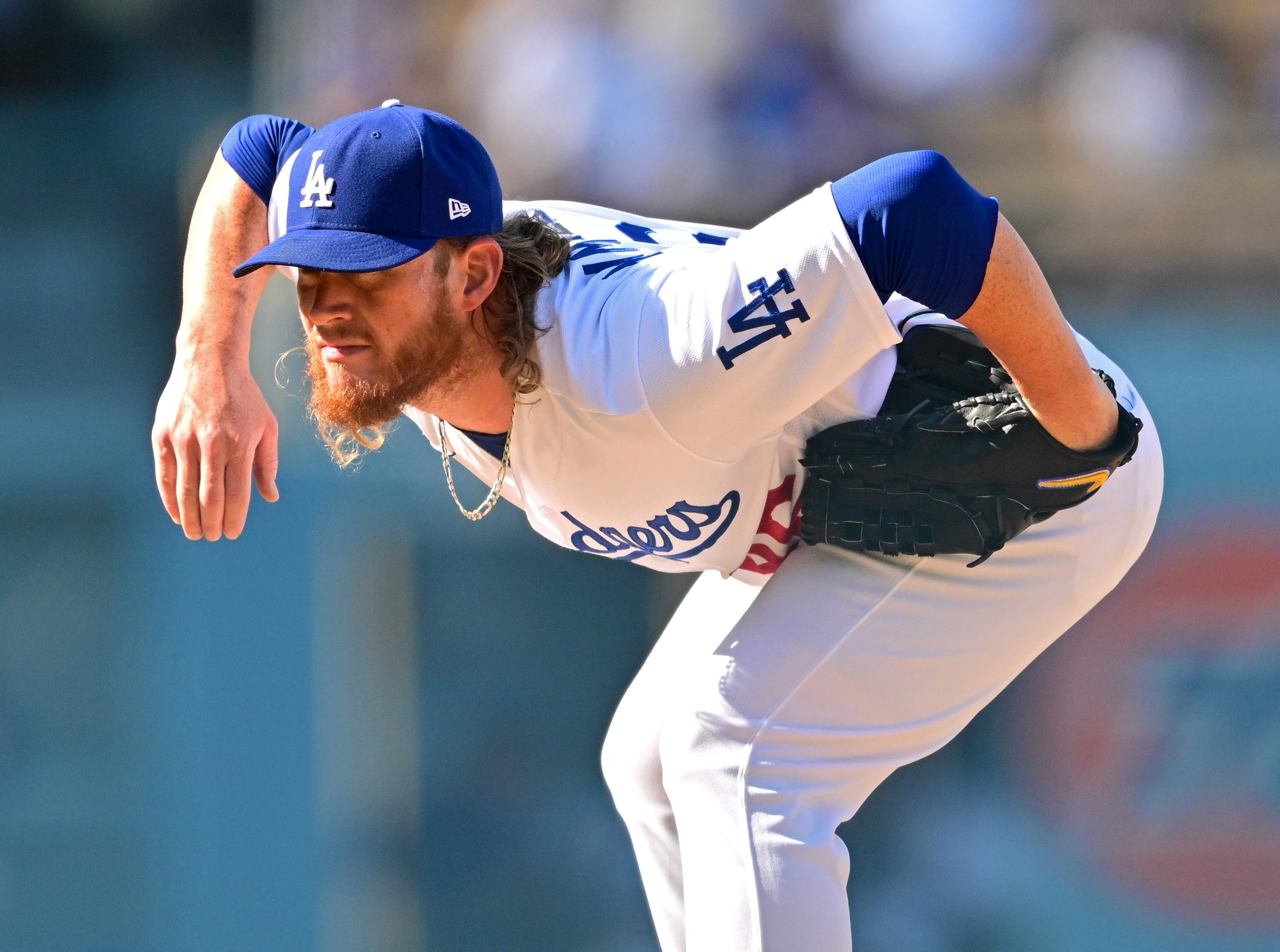 Dodgers Team News
Dodgers: Craig Kimbrel Takes 'If It Ain't Broke' Approach with New Walkout Song
Los Angeles closer Craig Kimbrel had a rough first four months in Dodger Blue, posting a 4.57 ERA in his first 44 appearances and blowing all four one-run save opportunities he was given.
On August 17 in Milwaukee, Kimbrel finally broke his one-run skid, saving a 2-1 win for the Dodgers but putting the tying and winning runs on base in the ninth before shutting the door.
Four days later, the Dodgers went with a gimmick for Women's Day by letting the players' significant others choose their walkup and walkout songs. Ashley Kimbrel (with help from their four-year-old daughter, Lydia) chose Idina Menzel's "Let It Go" from the movie Frozen for Craig. He responded with a perfect ninth inning. He kept the song and put together a stretch of seven scoreless appearances, lowering his ERA to 3.73 on the season. That streak ended when he was called upon to pitch under stupid softball rules in Arizona last night, but he has still been outstanding overall since the song change.
Notably, Kimbrel remains unscored upon in home games, where the song is actually played. So perhaps the magic is still in effect. And that's going to be a good enough reason to not change a thing.
As Bill Plunkett reports in the Orange County Register, Kimbrel is what Michael Scott might call "not superstitious, but a little stitious."
Kimbrel wouldn't be the first ballplayer unwilling to tamper with a good streak. But he shakes off suggestions that he is superstitious, saying "but I like to keep things the same if they work."

Told that kind of sounds like a definition of superstitious, Kimbrel disagrees, saying, "No – it's consistent."
So Kimbrel isn't sticking with the song because of superstition, but he does see the value in keeping it around.
"Why not?" Kimbrel said of sticking with the new song. "That and I also saw what it did all around. The fans loved it. Guys in the clubhouse loved it. I'm going to keep it because of that.

"Plus – scoreless innings help."
Of course, as manager Dave Roberts points out, the song isn't doing the work on the mound. That's all Kimbrel, and the biggest change isn't the walkout music but the command of his fastball and curveball.
"It's the breaking ball and being able to have those guys respect it," Roberts said. "He likes to throw his fastball. It's a plus-fastball. I think it's been commanded better. But also he's been striking the breaking ball more frequently."
If Kimbrel keeps pitching like he has been (last night notwithstanding), Dodger fans may have to take all that pent-up anger and aggression towards him and just … wait for it … let it go.
Have you subscribed to our YouTube Channel yet? Subscribe and hit that notification bell to stay up to date on all the latest Dodgers news, rumors, interviews, live streams, and more!