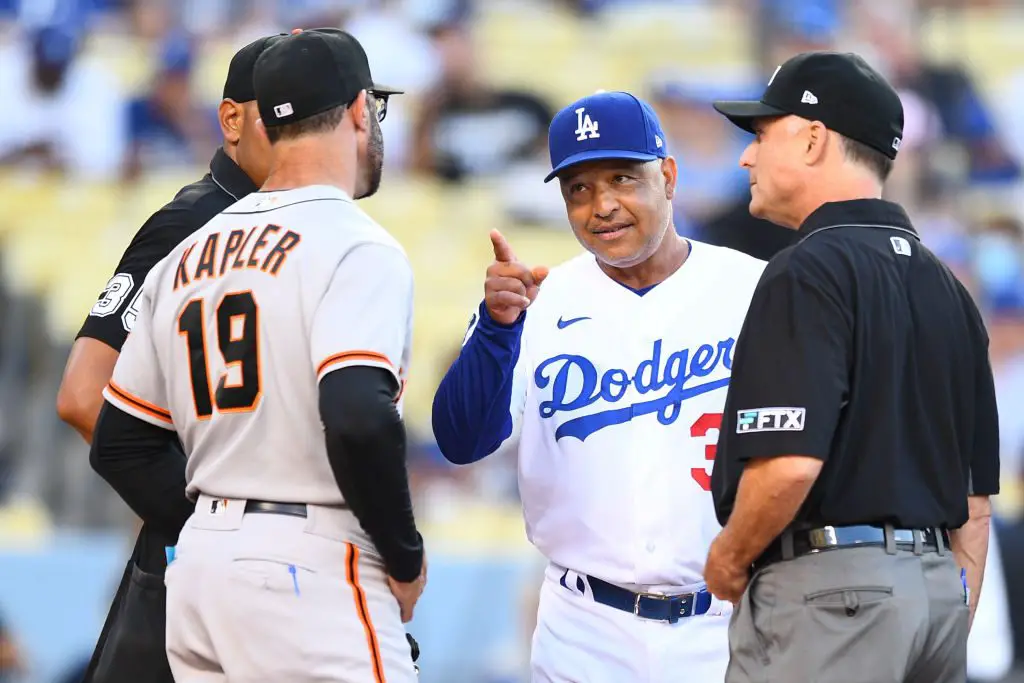 Dodgers Team News
Dodgers: Dave Roberts Believes LA Has 1 Big Advantage Over the Giants in the NLDS
The Giants have given the Dodgers fits all season long in 2021. After both teams spent the year battling it out for the NL West title, they will meet up in the Division Series to decide who moves on. It will also be the first time that the 2 rivals meet up in the postseason.
But the Dodgers are looking to gain every edge that they can in this series. One benefit could be that San Francisco has not played a game since Sunday, which could also potentially benefit them. But more often than not, the team that comes in hot has the edge. 
Dave Roberts also believes that the Dodgers have another big advantage over the Giants. Doc spoke in his media session on Thursday about the thrill of winning the Wild Card Game and how he thinks that can carry over. 
I do think that playing a 1-game and coming out of it needing the off day to kind of reset a little bit. But to go into a longer series, I don't think that we're going to come in complacent, we're going to come in with an edge and a sense of urgency. Getting over that elimination game, it was a big deal and I do think it should benefit us. 
There is certainly something to teams coming into the postseason on a streak. But the Dodgers facing the pressure of a 1-and-done game and coming through is huge. Getting that momentum in a series against a team they have not performed against could be the difference-maker. 
The Dodgers will send out Walker Buehler in Game 1 to take on Logan Webb. Throughout his very young career, Buehler has been the big game guy for Los Angeles time and time again. He will get the ball after going 5 innings on Sunday and striking out 11 Brewers in a relatively meaningless game. 
Dodgers NLDS Preview: Setting the Stage and Sizing up Games 1 and 2 in San Francisco