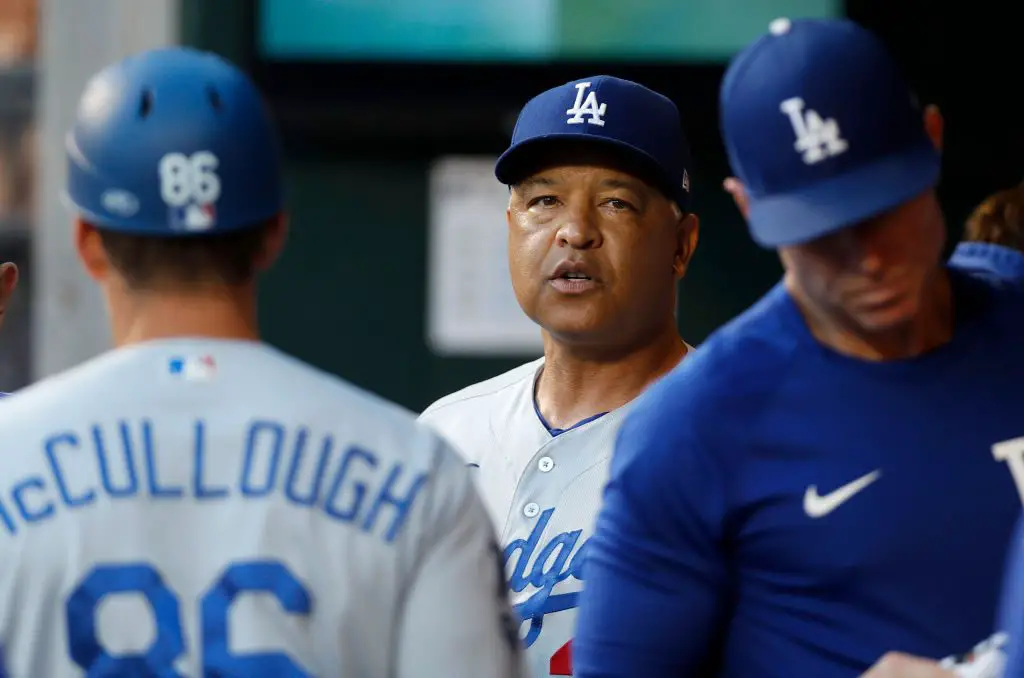 Dodgers Team News
Dodgers: Dave Roberts Defends His Decision to Sit Los Angeles' Hottest Bats
Every game matters for the Dodgers, especially over the course of the next month. They're chasing the Giants in the NL West and with just 21 games left in the regular season, time is running out for them to catch them. 
So when Dave Roberts sent out the lineup to take the series win against the Cardinals on Thursday, fans expected to see the stars. What they got was a decent top of the order from the Dodgers followed by some questionable decisions. 
Doc went with an outfield of Steven Souza Jr, Billy McKinney, and Cody Bellinger. All 3 of those guys have struggled greatly to get the offensive numbers going in 2021. He also went with Austin Barnes behind the plate to give Will Smith the day off. After the game, this was his reasoning for resting some big bats, including Corey Seager. 
Guys are going to have to have days off. That's just the nature of this game. And we've run other guys out there and had the same results. That's the great thing about this game, that it's not predictable – as much as you can say it was and look back and say that it was. We know that our offense has struggled with different guys at the bottom than today.
The Dodgers are in the middle of a stretch of games where they will play 13 consecutive games before getting a day off. Naturally, Doc is going to make sure some key guys get days off to stay fresh. It just so happened that some of the biggest bats all got the day off on Thursday. 
The Dodgers would go on to collect just 4 hits and lose the game 2-1. They fell to 2.5 games back of the Giants and need a big win over the Padres this weekend. But the bottom of the order went 0-for-12 between Bellinger, Souza, McKinney, and Barnes. 
It felt like the game had been given up on before starting, and that's not a good thing. 
Dodgers: Dave Roberts Hints at a Possible Matt Beaty Promotion Amid Team's Offensive Struggles