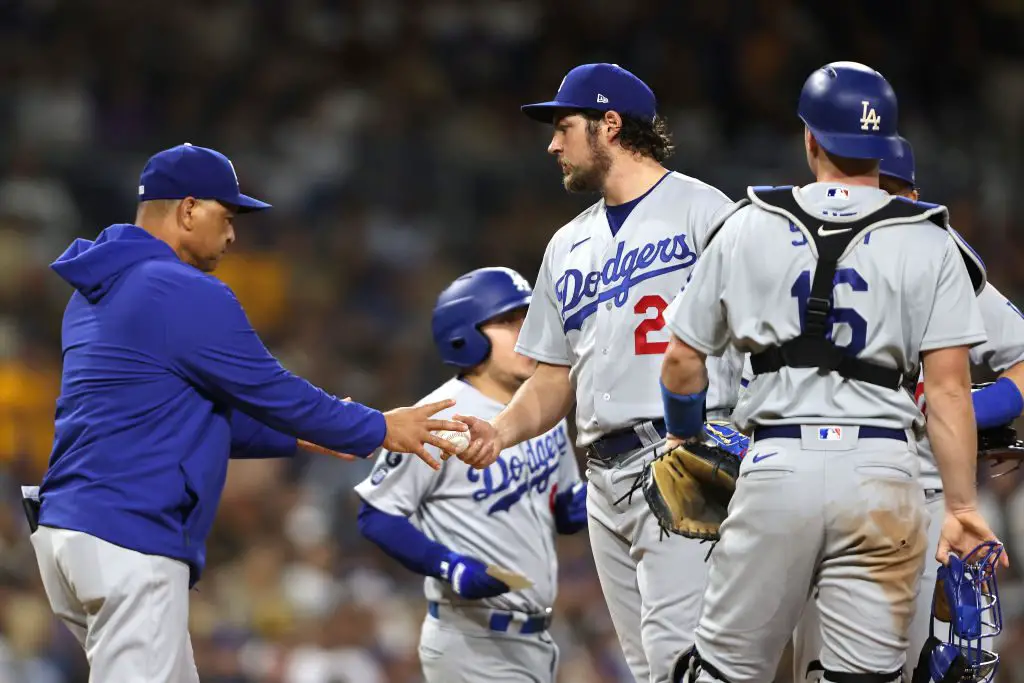 Dodgers Team News
Dodgers: Dave Roberts Not Worried About Clubhouse Culture After Bauer News
The recent accusations of Domestic Violence against Dodgers starting pitcher and 2020 NL Cy Young winner Trevor Bauer are not something any professional organization wants looming over their clubhouse.
As we all know, a good and welcoming clubhouse culture can be difficult to form and even more so, keep. So when manager Dave Roberts was questioned about the effect of the Bauer situation and possible damage to that culture, Roberts responded.
I'm not worried about the guys in the clubhouse right now. We had a great day today, visiting the White House … Guys are moving towards getting ready to win a baseball game. So, I think that there's a lot of things that take place that are out of guys' control. I think that for us to stay together and focus on winning baseball games – nothing's gonna change that.
Understandably, it's a tough question. And one honestly without an immediate answer. For now, Bauer will be away from the club for seven days and the team will be able to focus on just winning.
One of the main "buy-ins" of this clubhouse seems to be to focus on what you can control rather than what is out of your control. While the authorities conduct their investigation, the core of this clubhouse is strong and as Dave said – nothing's gonna change that.
The veteran core of the LA clubhouse has been around for a while now. Clayton Kershaw, Kenley Jansen, and Justin Turner have been together cultivating the winning, focused culture we see day in and day out for nearly a decade. Combined now with leaders like Max Muncy, AJ Pollock, and Mookie Betts, there really shouldn't be a worry about the Dodgers getting eaten up by the headlines and drama.
Doc was spot on with this one.
NEXT: Clayton Kershaw On What Separates Los Angeles From Other MLB Teams