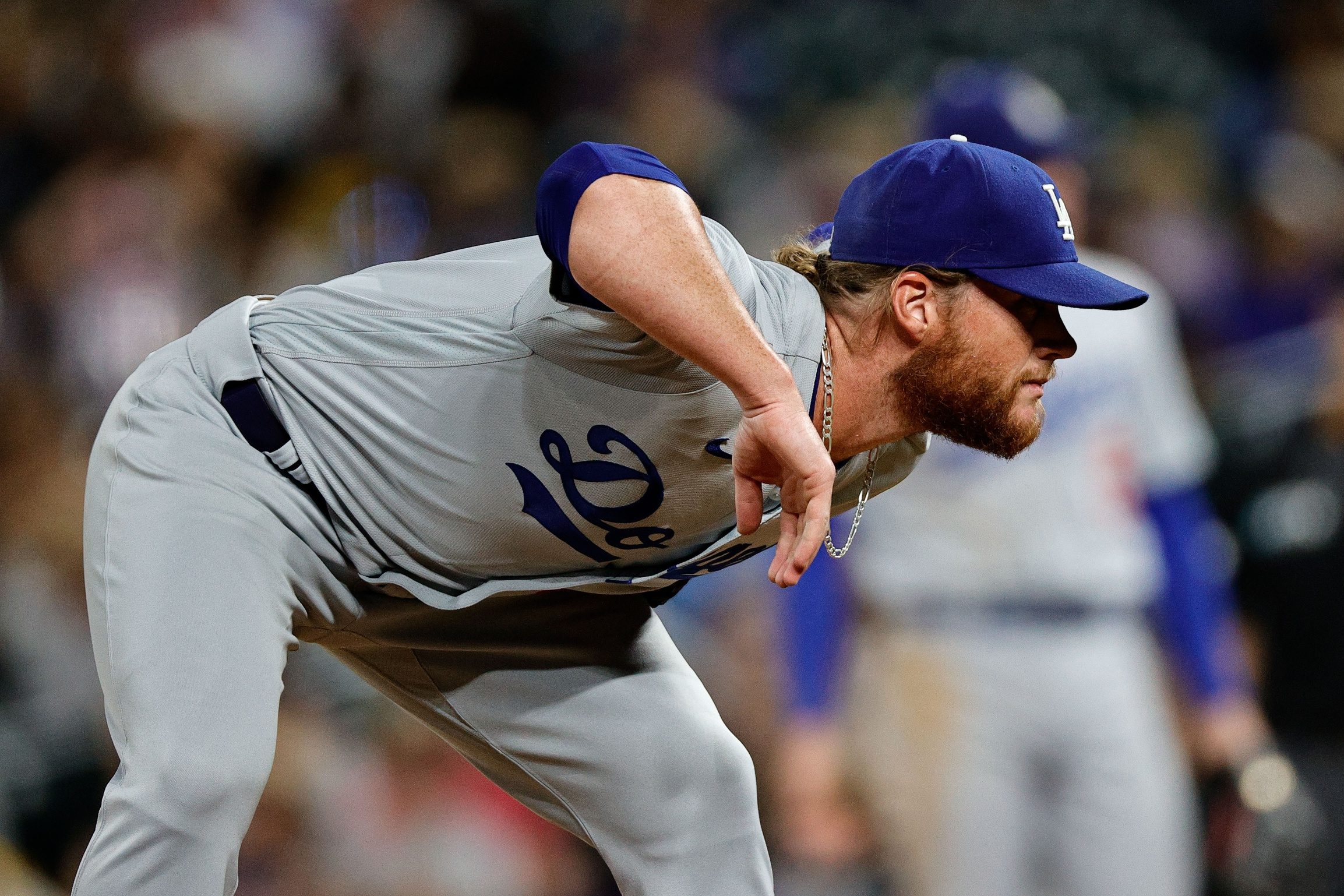 Dodgers Team News
Dodgers: Dave Roberts Once Again Says Craig Kimbrel Will Remain Closer
It was another rollercoaster night for Dodgers fans on Friday. More specifically, a roller coaster 9th inning. Whether the team has been up by 10 or 5 or 3 runs, getting that 27th and final out has proven to be a challenge recently.
For LA closer Craig Kimbrel, however, it feels like it has been more often than not that he's crumbling to end a game. Yesterday, Kimbrel was brought in to protect a 5-2 lead for the Dodgers. Ultimately, he was able to record the save — his 18th of the season — but it absolutely was not pretty.
The veteran allowed two runs and took 29 pitches to get three outs. After getting two quick outs, Kimbrel allowed three hits and a walk and had the tying and winning runs on base.
"To get three outs and get near 30 pitches just isn't good enough. And Craig knows that," Dave Roberts said after the game. And, despite another struggle bus of an outing, the Dodger manager doubled (or perhaps tripled down by this point of the season) on the fact that Kimbrel will remain the closer for now.
"There's one outing where he's efficient, commanding the baseball, getting the swing and miss. The next one we're up near 30 (pitches) to get three outs. … He's our closer. But certainly performance matters – especially at the back end of the game. No one knows that more than Craig. … He's got to continue to work on some things to be more efficient and be more effective. That's just facts."
Fans Share Their Thoughts
Man we need a new closer.

— Dodgers Nation (@DodgersNation) July 30, 2022
Kimbrel, an 8-time All-Star has had his fair balance of ups and downs this season. He's blown only three saves all year but has allowed 14 runs during save situations. And the more you look at the numbers, the stranger they get.
Over 37 games, Kimbrel has posted a 4.37 ERA (17 earned runs over 35 innings) but his fielding independent pitching ERA (FIP) sits at a solid 2.01. So, you can argue that he's pitching through some bad luck. However, a good amount of that bad luck might just be his own fault as he's allowing nearly 10 hits per 9 innings (9.8 H9) and walking nearly 4 per 9 (3.9 BB9). He's striking out a bunch of batters — 50 over 35 innings to be exact — but when batters make contact with the ball, they're hitting better than .400 so far this season (.402 BAbip).
Whatever the numbers are, Dave Roberts is not taking the closer's role from Kimbrel. At least not yet. And while it's not always pretty by any stretch of the imagination, the pitcher is still getting the job done more often than not. He's just going to need a lot more help whenever and however he can get it.
Dodgers BIG Injury News: Dustin May Back, Buehler Reliever? Blake Treinen, Kahnle, Duffy & More
Have you subscribed to our YouTube Channel yet? Please subscribe and hit that notification bell to stay up to date on all the latest Dodgers news, rumors, interviews, live streams, and more all year long!
NEXT: Dodgers Trade Target Heads to Mariners in Blockbuster Deal