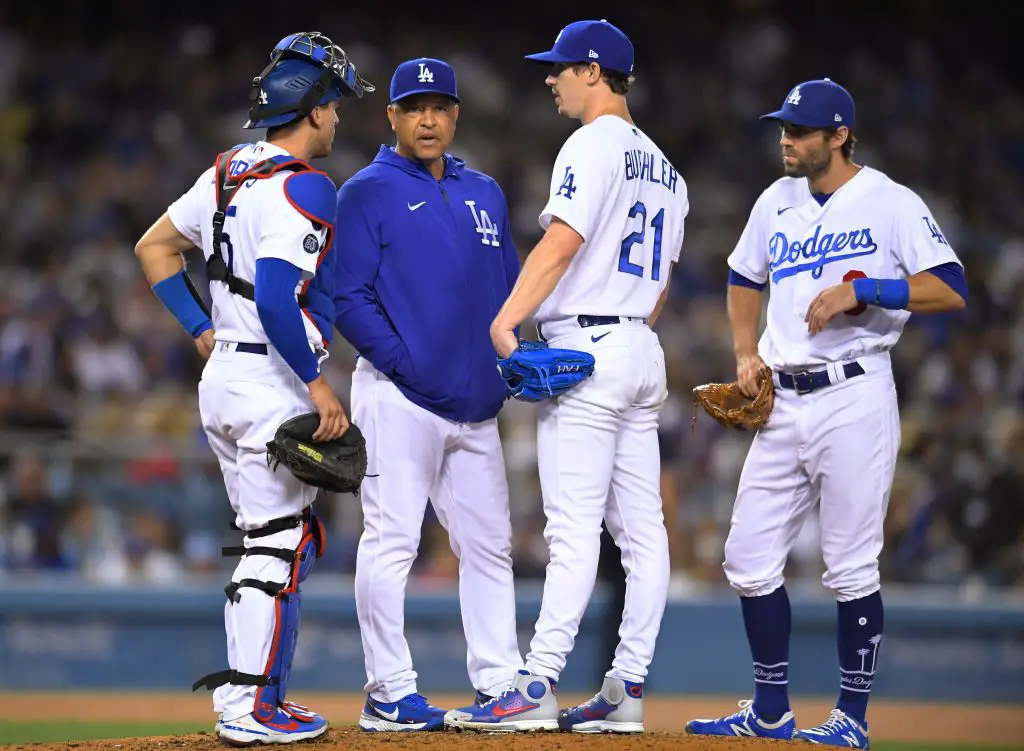 This NLCS has not started out well for the Dodgers and it's starting to feel a lot like the 2020 NLCS. Los Angeles has dropped two games already to the Braves and although they could've easily gone in favor of the Dodgers, they'll head back to Dodger Stadium with a deficit to cut into. They'll do so behind Walker Buehler.
Buehler who last pitched in Game 4 of the NLDS, will make his first appearance in the NLCS. A bullpen game to start the series didn't work out well enough, and Dave Roberts pulled Max Scherzer out earlier in game 2, albeit Scherzer was worn out by then. However, this time around, Doc is going to heavily rely on a well-rested Buehler to carry the load.
"With Walker being on extra rest, I think I have to have him, push him to go deeper is certainly a very good option."
Buehler is coming off of his first start on shortened rest. He responded well to the task tossing 4 1/3 innings allowing 1 run and striking out 4. This time he makes his start with extra rest which means the Atlanta Braves will have their work cut out for them.
"He's feeling great. He's got the extra rest … and he feels great. He'll be ready to go."
Buehler should be able to limit the Braves offense during the game, but the offense will need to do its job and give him some run support. The problem is, the Dodgers have struggled to produce runs behind Buehler all year. Usually, Buhler would only need a couple of runs to seal the deal, but this Braves team has already shown they'll chip away the lead little by little until they come out on top.
It's up to Walker to stop that from happening, which shouldn't be too hard if he has one of those days.