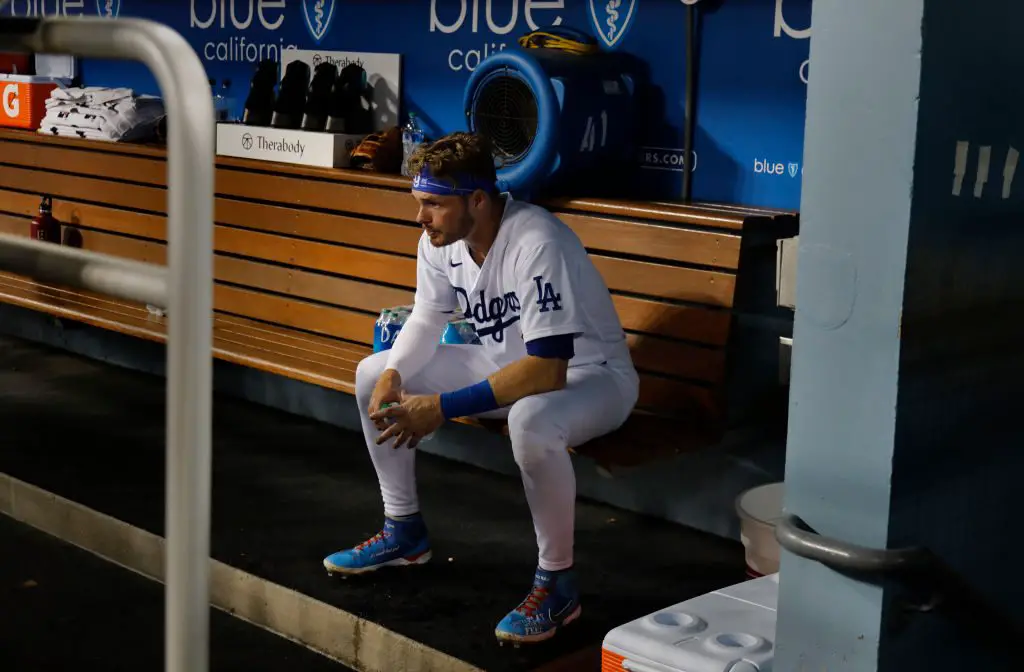 Dodgers Team News
Dodgers: Dave Roberts Talks Gavin Lux's Learning Curve in the Outfield
The Dodgers are now 5-0 in the return of the Lux era. Since being recalled from Triple-A late last week, Gavin Lux has 5 hits and has been a spark at the bottom of the lineup for LA — something Dave Roberts had hoped for when he returned.
Importantly, Gavin has sparked all while playing out of position, settling in to an outfield spot for the first time in his career. The transition hasn't been all that pretty, but it has been serviceable. His speed helping him cover for some rough jumps and interesting routes.
It is absolutely apparent that Lux is still learning on the job in left field, working through some communication issues along the way. And it's something Doc isn't overly worried about.
"We'll clean that up but the thing I like is that he's not playing tentatively out there. Where sometimes guys that don't have the experience out in the outfield or change the position are more tentative, but I like his aggressive out there, we just gotta clean up that communication."
Gavin Lux since being called up:

• 5-9 with a 2B, 3 BB, 1 K.
• 4 runs, scored from 1st on a Barnes' 2B tonight.

Just needs to work on his communication in the OF, but the Kid from Kenosha has been a boost. ? #Dodgers pic.twitter.com/9mUSoqh2OL

— Doug McKain (@DMAC_LA) September 14, 2021
Quickly, Lux is making his case for postseason playing time over the slumping Cody Bellinger. With AJ Pollock ramping up for a rehab assignment over the weekend, we could possibly see a very different LA outfield in October.
Have you subscribed to our YouTube Channel yet? Subscribe and hit that notification bell to stay up to date on all the latest Dodgers news, rumors, interviews, live streams, and more!
NEXT: Giants Broadcaster Says LA Has Been Impacted By Crackdown on Sticky Stuff Not SF