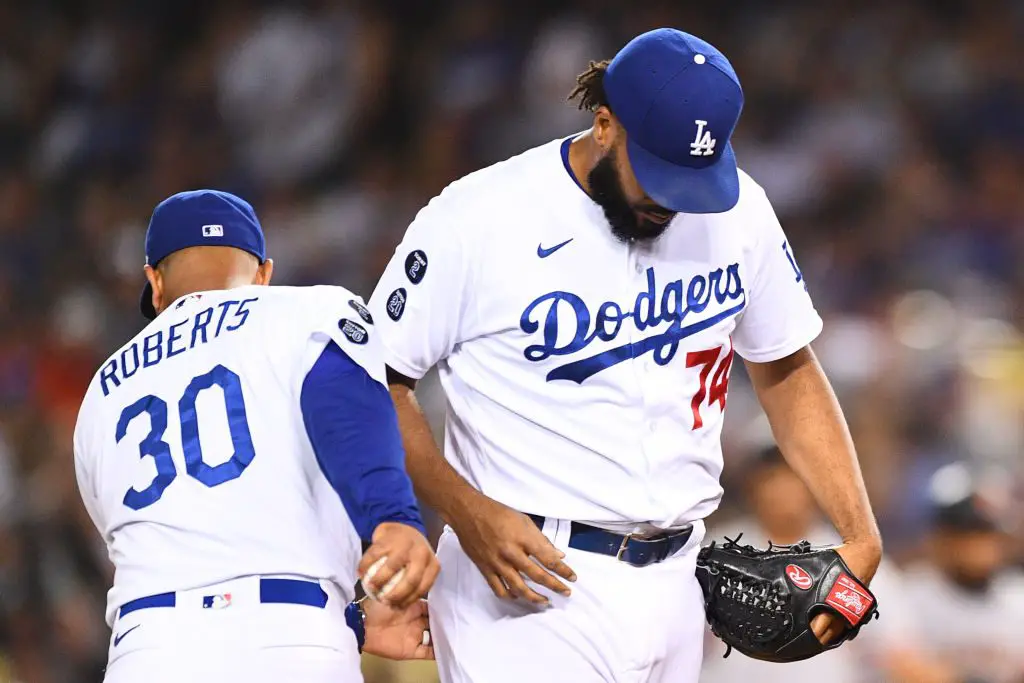 Dodgers Team News
Dodgers: Dave Roberts Will Stick With Kenley Jansen After 2 Blown Saves
For the second day in a row, Dodgers manager Dave Roberts was asked about his closer situation. And for the second day in a row, he stood by his word that Kenley Jansen was their guy and would continue to be. 
This came on the heels of an incredibly disappointing loss to the Giants on Thursday. That loss immediately followed an almost identical situation in which the Dodgers led after 8 innings and Kenley Jansen gave up the lead. 
Jansen once again could not escape the 9th inning with the lead and the Dodgers fell to the Giants. But despite that, Roberts is sticking with him and not considering a change. He pointed to other factors that led to Kenley shouldering the blame, including a blown call on a checked swing that would have ended the game.
I don't think all the blame should be on Kenley. The game should have been over a couple of times in that inning. …There's no doubt in my mind that he went and the game should have been over. In that spot with two contending teams, you just can't miss that call. We should have won that game, and it's a game we really wanted, we had, and we didn't.
And to be fair, there was no way Dave was going to come out and say he's going to remove Kenley from the closing role. It doesn't make sense and if he didn't do it in the past, he certainly won't do it now. He has been one of the Dodgers' best relievers all year, but his mistakes are definitely highlighted. 
On Friday, Roberts doubled down on a statement he had before the season. He still feels that the best version of this team has Kenley Jansen as the closer.
Like it or not, the Dodgers are going to continue to run him out there in the 9th inning in a tight game. He's the guy that Roberts wants to keep going to, and that does not appear to be changing. 
Dodgers Rumors: Los Angeles Reportedly Considering RHP Ian Kennedy