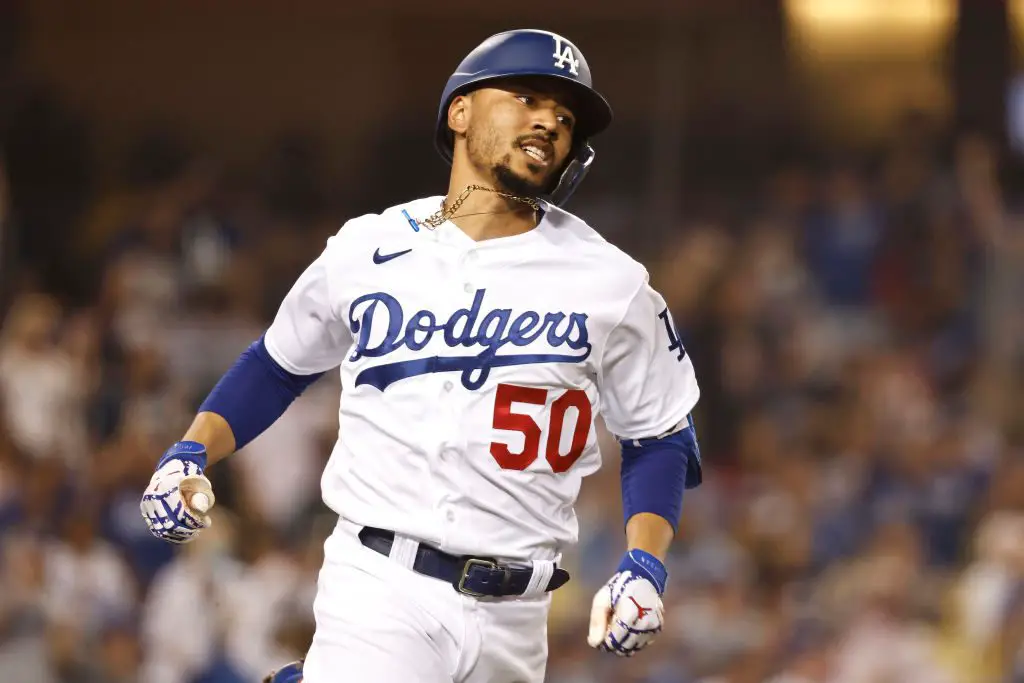 Friday night was disappointing for Dodgers fans in a lot of ways. Not only did they miss out on the opportunity to gain a game on the Giants in the West, but they didn't make it out healthy. Mookie Betts once again came out of the game when his hip pointer issue flared up again. 
The injury happened when Betts went first to third early on in the game. The Dodgers would eventually replace him on defense in the game, and Dave Roberts clarified it as a precautionary move and one that suited them defensively. 
Despite the loss, the main focus for Dodgers fans is on the health of Betts at this point. But Roberts does not envision the issue just going away, and that could be a problem for the rest of the year. 
I think when he went first to third that hip pointer, the thing he's been dealing with, really checked him up. Hopefully, there's a chance he can be in there tomorrow but we'll see when he comes in. …I think it's something that, as we look out, we're going to have to manage it a lot, quite often. Ideally, we wouldn't but our reality is it's something that's not going to go away.
Having your star outfielder dealing with a chronic hip issue is definitely not what the Dodgers want at this point in the season. Chasing the Giants by 4 games with only 2 months left in the season is enough of a battle as it is. They're going to need him to be ready to go in the final stretch of the season. 
The good news is that the Dodgers can slot Trea Turner into the lineup should Mookie not be able to go for them. But obviously, having Betts in there at the top of the order makes them a much better team on both sides of the ball.
Dodgers: Clayton Kershaw Talks About 'Miserable' IL Stint and Comeback Attempt