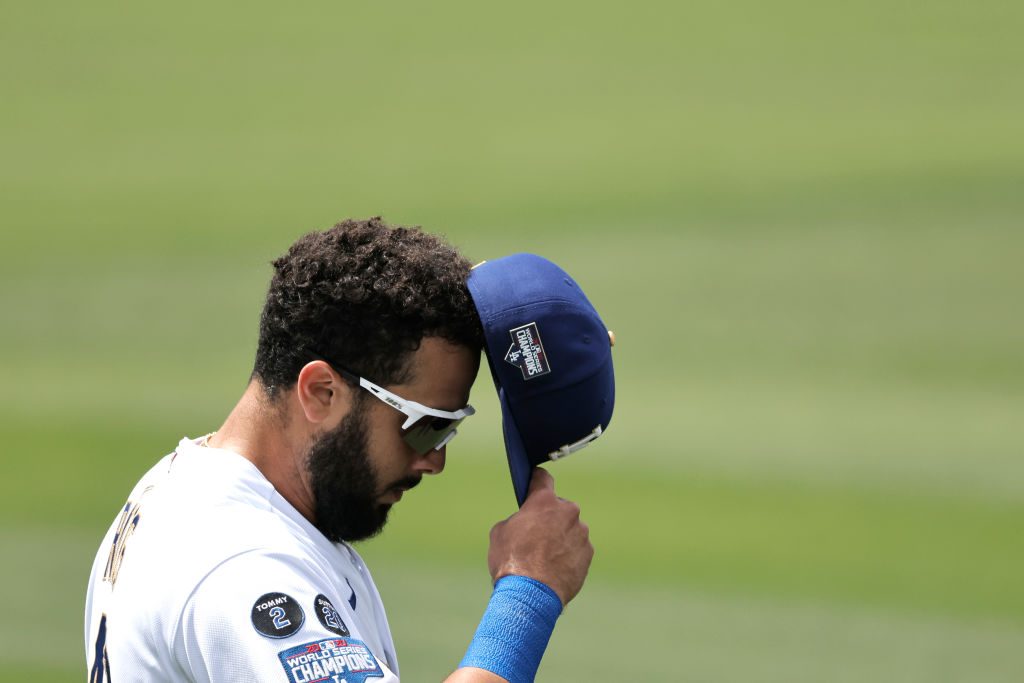 The Dodgers were dealt another tough blow on Wednesday, as they gave an update on the injured Edwin Ríos.
Edwin Ríos will have surgery next week to repair a partially torn labrum in his right shoulder, ending his season. Ríos is expected to be ready for competition at Spring Training next year.

— Los Angeles Dodgers (@Dodgers) May 12, 2021
The announcement comes a few days after the team placed Ríos on the IL with shoulder inflammation. It also helps to explain why Ríos was struggling so much offensively.
A torn labrum is no joke, and while it is uncertain when he received the injury, it wouldn't be surprising to find out that Ríos attempted to play through it until the pain was too much. Back when Edwin was only expected to be out a short while, Dave Roberts came to his player's defense amid his struggles at the plate.
"Edwin, he's not an excuse maker, so he'll never use it as an excuse, but I certainly believe that the shoulder affected performance largely, yeah," Roberts said after Ríos was placed on the injured list. "Just to take a breath, I think it'll be good for him mentally, physically, emotionally, just to get a reset."
Now that the team knows it will be without Ríos for the rest of the year, it will be interesting to see what direction they take to replace him. Players like Luke Raley and DJ Peters would be expected to fill in for now, but this could potentially force the Dodgers to look at the trade market going forward.
Even with his offensive struggles, Edwin Ríos was expected to be a key piece for the defending champs. Let's hope that he is able to make a full recovery and be ready to contribute once again in 2022.