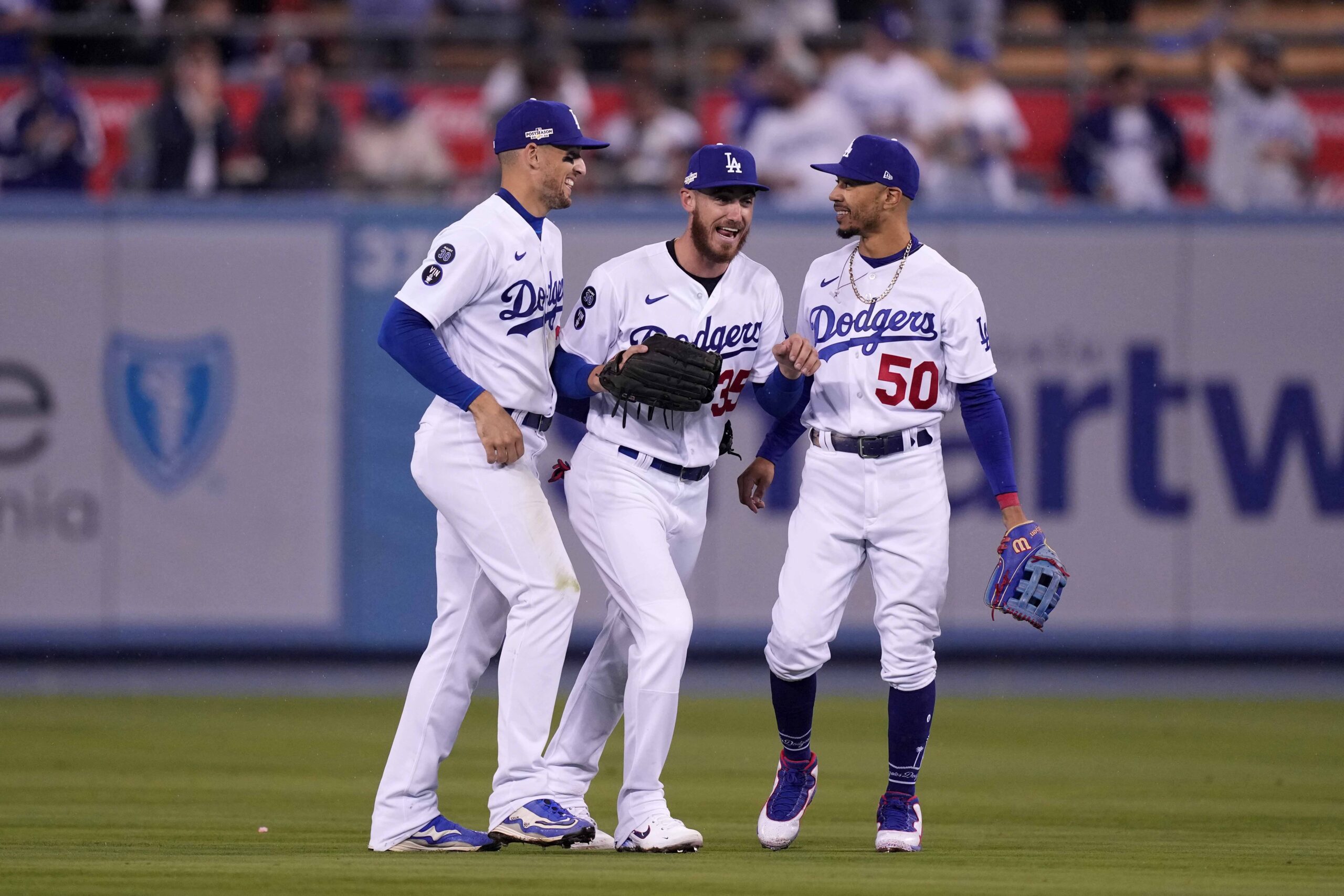 A best way for a fan to show their love for a team is to rock the teams jersey of their favorite player. The Dodgers did a lot of winning during the regular season and despite a poor ending to the regular season, some familiar names remain at the top of jersey sales. 
This of course comes as no surprise and one can argue the Dodgers would still be in the top 10 of jersey sales even with a worse season, but it's hard to find someone else other than Mookie Betts to lead all jersey sales of 2022.
Our top 10 best-selling MLB player jerseys ???

What shocks you the most? pic.twitter.com/QcQUueDMty

— Lids (@lids) October 27, 2022
Betts comes as no surprise with the All-Star level of talent displayed all season long, but among the surprises who made the list belongs to Cody Bellinger. Bellinger ranks as the seventh highest jersey sales this season despite the struggling season.
The former NL MVP has made his name this season for his defensive efforts in the outfield, but remained inconsistent hitting the ball. It remains to be seen if Bellinger will find himself in a Dodgers uniform again next season. 
Of course with any baseball fan who has too many jerseys to pick from, you can never go wrong with the legends of the game. Derek Jeter and Ken Griffey Jr crack the top five highest jersey sales, but right at five is the Brooklyn Dodgers very own Jackie Robinson.
One of the greatest Dodgers to ever play the game and a true trailblazer for the league. We're talking jersey sales, but to be a part of a list that includes some of the greatest is a special feeling for both the fans and the athletes.
What are your favorite jerseys that you own? Feel free to let us know below!
Have you subscribed to our YouTube Channel yet? Subscribe and hit that notification bell to stay up to date on all the latest Dodgers news, rumors, interviews, live streams, and more!