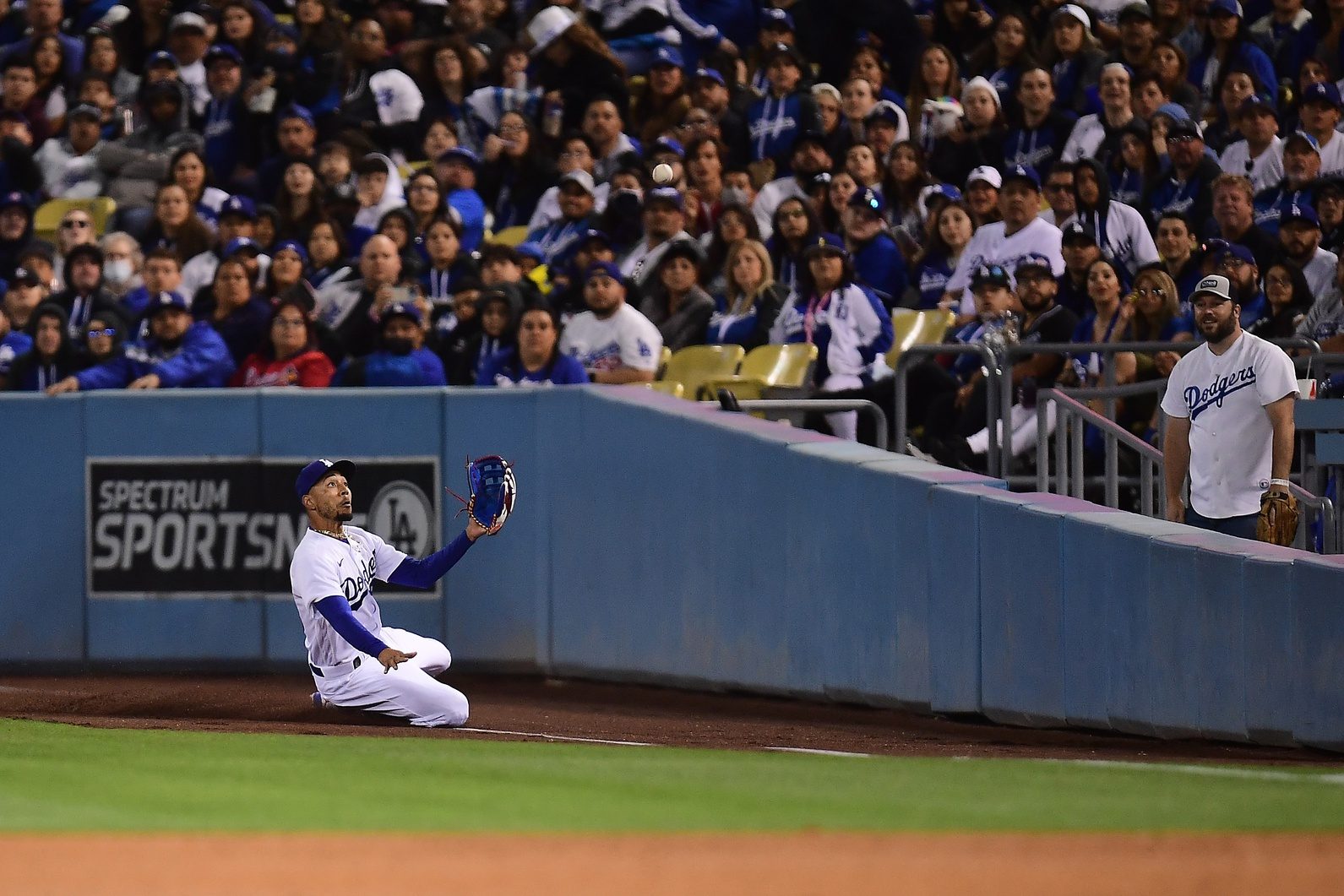 Dodgers Team News
Dodgers News: Mookie Betts Keeps Adding to His Collection of Awards
The ocean covers 70% of the Earth, and Mookie Betts covers the other 30%. Mookie is the best right-fielder in the league, and if you disagree with that statement, you can't deny he is at least the best defensive right-fielder in the majors.
After earning a finalist spot for the silver slugger award, Mookie captured an award for having the best glove out in right field.
2022 Fielding Bible Awards Winner

RF Winner – Mookie Betts, @Dodgers

* 5th career Fielding Bible Award
(1 shy of Yadier Molina, Andrelton Simmons for most all-time)

* Finished 2nd among right fielders in Defensive Runs Saved@mookiebetts #AlwaysLA #SiempreLA pic.twitter.com/g8822LsH8y

— SIS_Baseball (@sis_baseball) October 27, 2022
Betts earns his fifth Fielding Bible Award, which makes him one shy from tying with the great Yadier Molina and Curacaoan Andrelton Simmons.
Here are the other eight winners at their respective positions.
Congratulations to this year's Fielding Bible Award winners!

C- Jose Trevino
1B- Christian Walker
2B- Brendan Rodgers
SS- Jorge Mateo
3B- Nolan Arenado
LF- Steven Kwan
CF- Myles Straw
RF- Mookie Betts
P- Ranger Suárez
Multi- Tommy Edman pic.twitter.com/4bTdE5CTlF

— SIS_Baseball (@sis_baseball) October 27, 2022
Betts was the only Dodger to earn the award. At the same time, the Guardians tandem of Steven Kwan and Myles Straw took over the 7 and 8 spots in the outfield, and teammates Nolan Arenado and Tommy Edman of the Cardinals took home the award at their positions.
Mookie is one of the most versatile players in the league; even with his small stature Betts has great reads on balls that come his way and is the ultimate five-tool player.
His glove, arm, and speed are unmatched at the right field position, and no one comes close to him at the nine spots.
The 30-year-old had a fielding percentage of .994, a league fielding percentage of .985, eight assists, four double plays turned, and only two errors in 136 games played at right field.
Unless the Dodgers cannot land the giant from New York, you better believe Mookie Betts will continue to cover the right field with ease for years to come.
Have you subscribed to our YouTube Channel yet? Subscribe and hit that notification bell to stay up to date on all the latest Dodgers news, rumors, interviews, live streams, and more!
NEXT: Andy Pages Talks About Getting Right in the Minor Leagues This Season