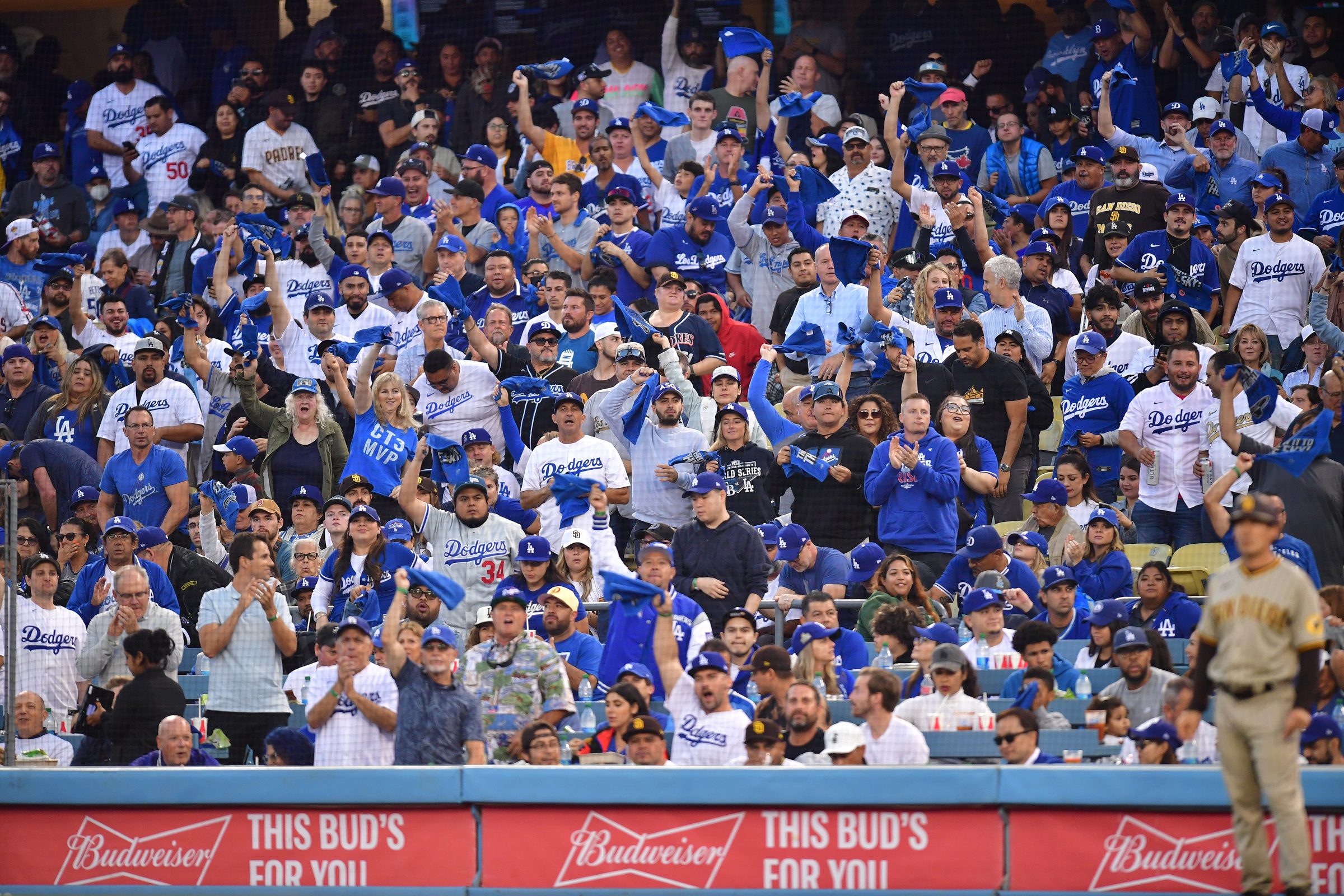 Dodgers Team News
Dodgers Fans Share About the Changes They Would Make If They Owned the Team
Dodgers fans have not been shy about how they feel toward both Dave Roberts and the rest of the Dodgers administration after the team's season ended last weekend.
So, we asked fans what changes they would implement if they were the owner. Here's what they had to say.
After this postseason implosion, I don't know how you could justify not being aggressive in the trade/FA market for offense. Especially with if Trea walks, they have to find an impact bat. Bogaerts, Judge, Correa, etc.

— S (@bleedblue1031) October 22, 2022
Interesting. The Dodgers were able to sign Freddie Freeman, Tyler Anderson, and a few more pitchers last offseason plus they added Joey Gallo at the trade deadline but maybe it's time for some fresh faces. There's already been lots of talk about Aaron Judge signing with the Dodgers plus the possibility of Trea Turner and Justin Turner walking. 
Cycle up the kids like they have in the past. Vargas, Busch and Outman have to be in the majors full time next year. Sorry folks but Justin, Cody, Joey, Craig and maybe Will can be traded for something good and bring up Cartaya. Sign Anderson and find a closer and a starter

— Chris Burns (@ChrisBurnsSB) October 22, 2022
"Out with the old, in with the new" might be an approach that the team plans to implement already according to Friedman. 
We need starting pitching and players with motivation. Puig, kike, joc all had that hype that could get you going. Too many mature players and many youngsters but none with hype. You need that in the postseason

— iwinyouquit (@iWinYouQuit) October 22, 2022
Players with Energy, Emotion, Back when we had Kiki, Joc, Verdugo etc!!! Latin Players… the laid back approach is good for a long lesson.. but the passion we lack and the energy we lack the fight we lack is what needs to be addressed !!!

— Ralph Lopez (@RalphLo07023178) October 22, 2022
That excitement and emotion is something that fans have argued is heavily missing from the Dodgers' current squad. Being humble is good and all but where's the fun in that? A change in energy is very clearly needed and it would have been especially helpful during this recent postseason. 
Fire Roberts and hitting coaches. I would take a look at some younger guys (for coaches) that are just getting into it and have "upside" if you may. i dont think hitting coaches can hinder our lineup, specifically our core, only help. current staff isn't doing anything

— Jax (@jaxkaybsbl) October 22, 2022
Fire Roberts. Hire Ron Washington and give him autonomy to make in game decisions. Hire Tim Wallach as 3rd base coach. Fire the hitting coaches and hire only one Turner Ward. He was Belli's first Hitting coach. Get rid of launch angles & exit velocity hyperbole.

— EL RECABRONSISIMO (@Dmoney424) October 22, 2022
Many fans think a change within the staff needs to take place as well and LA columnist David Plashcke would agree as well. However, it's already made certain that Dave Roberts will be returning as the team's skipper for the 2023 season so despite what the fans think, they'll have to accept that he'll be back.
All very valid answers but some fans are very passionate about the in-game experience as well…more specifically the food:
Fire the hitting coach and Dave Roberts! And then get better food throughout the park. Work with food trucks and local restaurants throughout the city to come in and revamp our food here.

— Hi I'm Becca & the Dodgers Broke My Heart (@eyybeccs) October 22, 2022
Right off the bat:

Micheladas 2 for $20 lol

Dodger Dogs $5.00

Parking $20 Bucks

Shakeys, King Taco and In N Out inside Dodger Stadium lol

Go all in and get Trout and Ohtani

— Moe Lopez (@MoeLopez06) October 22, 2022
After how this past season ended, we can expect big changes (hopefully) from and maybe within the Dodgers front office. New players, new staff, and maybe new changes in the food could all be made possible this offseason. Let's just hope the owner considers at least a few of these ideas. 
Have you subscribed to our YouTube Channel yet? Subscribe and hit that notification bell to stay up to date on all the latest Dodgers news, rumors, interviews, live streams, and more!