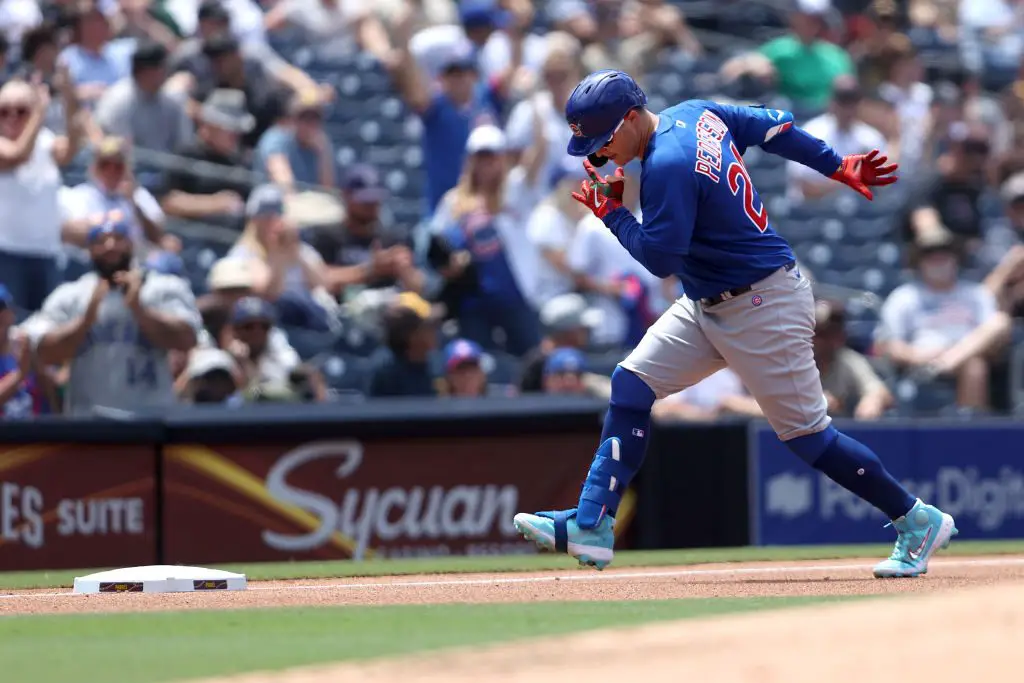 Dodgers Team News
Dodgers: Former LA Outfielder Joc Pederson Trolls Fernando Tatis Jr. After Monster Homer
No matter how much we dislike it, baseball is a business and sometimes that means saying goodbye to the players we've come to love. That happened to be the case this past offseason as Joc Pederson departed via free agency and found a new ball club on the north side of Chicago.
While he is no longer a member of the Los Angeles Dodgers, he'll always be one in the hearts of fans and maybe in his own heart as well.
Despite no longer being with the team he's spent most of his career with, Joc seems to still have their back or at the very least has it out for his former division rivals. During the Cubs Wednesday afternoon game against the San Diego Padres, Joc Pederson took former Dodger teammate Yu Darvish deep in the 4th inning to tie the game. Pederson, who doesn't shy away from celebrating a big moment, saw the chance to do so.
As Joc was rounding third, he took the opportunity to mimic Fernando Tatis Jr. and his stutter step. 
Joc breaks out the stutter step. ? pic.twitter.com/JvNwVs6Ipx

— MLB (@MLB) June 9, 2021
Tatis has broken out the stutter-step against the Dodgers and multiple other teams after hitting a home run. While it can be seen as him trying to disrespect the opposing team, it's also the 22-year-old's way of celebrating and enjoying the game. He's also managed to troll Trevor Bauer and his celebrations while the two division rivals have met twice this season.
Tatis Jr. with his 2nd Home Run of Kershaw on the anniversary of his father hitting two grand slams in one inning! The stutter-step around third base is classic ? #FernandoTatisJr #HungryForMore #Dodgers #DodgerStadium pic.twitter.com/rujtxcLWkN

— Darren Klein (@Grunttalksmlb) April 24, 2021
As for Pederson, he could still have some Dodger blue in his veins or he could very well just want to join in on the fun. Whatever may be the reason, it sure is making baseball fun and interesting to watch! I'm sure Dodgers and Cubs fans alike will enjoy watching this highlight for quite a while.
NEXT: Should Mookie Betts Move Out of the Leadoff Spot for Now?