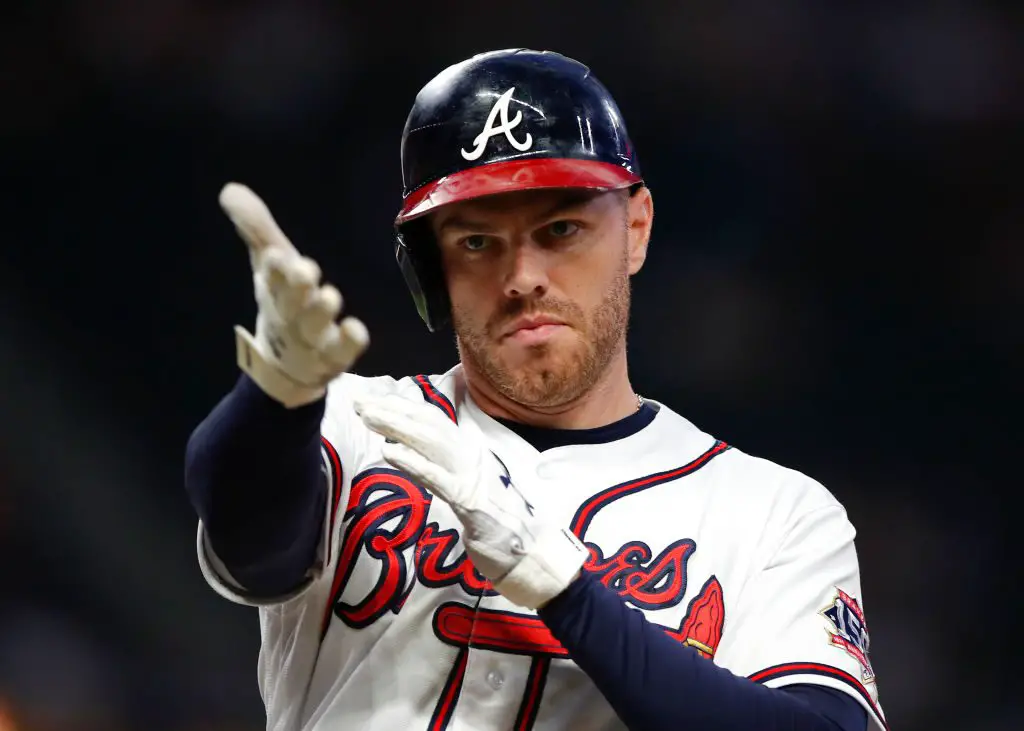 Dodgers Team News
Dodgers: Freddie Freeman "Frustrated" with ATL Front Office Says Hall-of-Famer
Where free agent first baseman Freddie Freeman will sign this offseason has been the hottest topic in baseball. That is, besides the MLB lockout. Once the lockout is over, Freddie will have the opportunity to ink the hefty deal that the 2020 NL MVP and 2021 World Series champion deserves.
Even before the December 1 lockout, there were plenty of rumblings that Freeman was displeased with the Braves initial offer. This week, Braves legend Chipper Jones gave his thoughts on the Freddie situation an episode of Atlanta SportsRadio Dukes & Bell.
"I don't know, I haven't talked to Freddie in quite some time, but I'm sure he's probably a little frustrated this wasn't done in Spring Training last year."
Therein lies the root of Freddie's frustrations. Atlanta had the chance to extend him last year, and didn't.
Atlanta has opened the door to Freeman signing elsewhere.
Could the Dodgers lure Freeman to LA?
Back in January, Dodgers insider David Vassegh reported that LA was on Freddie's shortlist of potential teams.
"They [the Dodgers] do need Freddie Freeman. My understanding is Freddie Freeman definitely would play here in LA if it's not going to be in Atlanta."
Freddie would help replace the left-handed power bat the Dodgers lost when shortstop Corey Seager bolted for the Rangers this winter. Freeman would also relieve some pressure on Max Muncy and his torn UCL.
Freeman has spent his entire 12-year MLB career in Atlanta. It's not a foregone conclusion that he doesn't re-sign with the Braves.
That being said, once Atlanta is allowed to meet with Freeman, Atlanta's front office brass are going to need to break the ice.
Have you subscribed to our YouTube Channel yet? Subscribe and hit that notification bell to stay up to date on all the latest Dodgers news, rumors, interviews, live streams, and more!
Dodgers: Dave Roberts Shares One of His Biggest Lessons From Tommy Lasorda