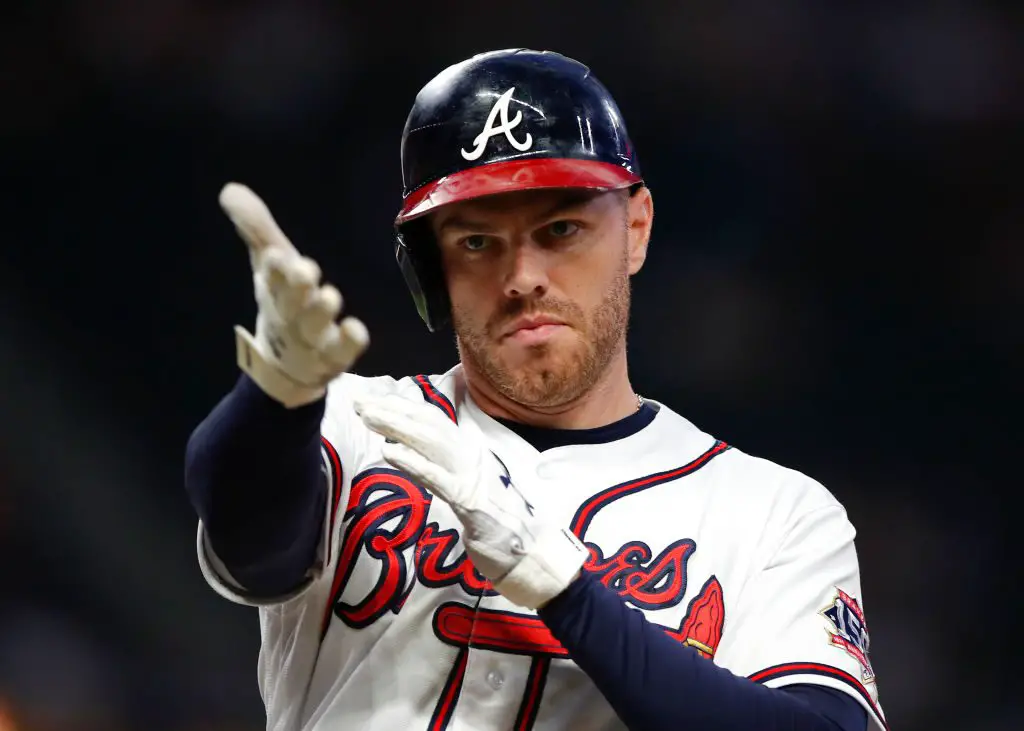 As a big market team flush with cash, the Dodgers are annually linked to big-name free agents. This winter is no exception. Time and time again, it's been reported that the Dodgers are very much in the running for first baseman Freddie Freeman.
Apparently, the Dodgers aren't the only premier MLB franchise vying for Freeman's services. MLB Network's Jon Heyman reveled another potential suitor for the superstar slugger.
The Yankees are expected to take a run at Freddie Freeman, who they love. Though 1B isn't their real need, they'd love to fit one of the game's best lefty hitters into their lineup. With the Braves not quickly wrapping up their star, all are options are on the table for Freeman.

— Jon Heyman (@JonHeyman) February 5, 2022
The speculation around the league is that Freeman is frustrated with the Atlanta Braves pedantic approach to his free agency. The Braves failure to re-sign their slugger prior to the December 1st lockout has opened the door to other clubs getting involved. Potentially pissing off a franchise cornerstone typically isn't a good idea.
As a Brave, Freeman was a four-time All-Star, three-time Silver Slugger, one-time Gold Glover, and won the 2020 NL MVP.
Adding a recent league MVP is always a plus for any ball club, but Max Muncy's season-ending elbow injury adds even more intrigue to the idea of Freeman signing with the Dodgers.
At this time, it's unknown whether or not Muncy would be available for Opening Day. Signing Freeman would provide Muncy as much time as he needs to fully recover. The Dodgers could easily plug Muncy in at second base once he's ready. This isn't asking Joc Pederson to play first; Muncy played 68 games at second base in 2019.
The DH could also be in play for Muncy if MLB and the MLBPA agree to utilizing the universal DH in the new CBA.
Once the MLB lockout is over [insert Rob Manfred joke here], the chase for Freddie Freeman is sure to heat up.
Now we know that the Dodgers aren't the only big fish trying to reel in Freddie Freeman.
Have you subscribed to our YouTube Channel yet? Subscribe and hit that notification bell to stay up to date on all the latest Dodgers news, rumors, interviews, live streams, and more!
Dodgers: Fans React to Mookie Betts Golf Swing at PGA Event