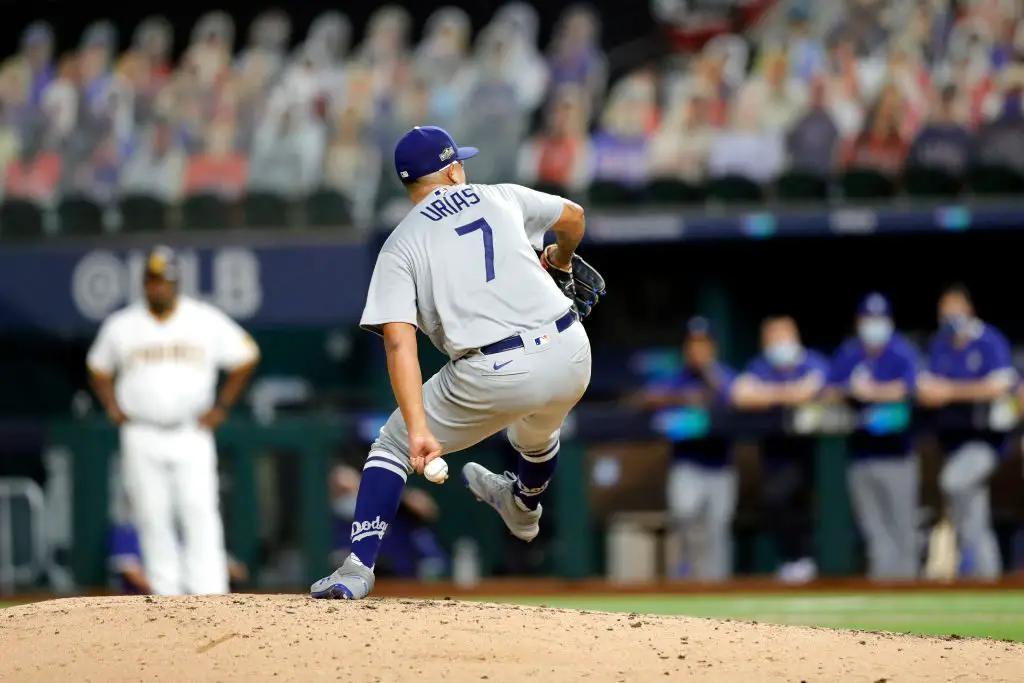 After watching the final pitch from the 2020 World Series over and over for the last three-plus months, Dodgers fans might find this one to be a bit of a head-scratcher. But, it might not be as far off base as you think. 
On Thursday night, the SportsNet LA crew made their picks for the most under-the-radar Dodgers heading into the new season. Surprisingly, am570 'Dodger Talk' host Dave Vassegh chose left-hander Julio Urias. And, ultimately, his argument seems somewhat sound.
Well I know this sounds crazy, but how about Julio Urias? Nobody seems to be talking about Julio. … Everybody seems to be talking about Clayton Kershaw, Trevor Bauer, Walker Buehler, and David Price. How about some respect for this kid that who, without, they do not win the World Series! For me, Julio Urias is definitely, and undeservedly so, under the radar.
After taking in his context, you can't really argue with Vassegh. Sure, amongst those in the know around the Los Angeles Dodgers, Julio plays heavily into the plans and success of this team in 2021 — whether as a likely starter, or potential shutdown reliever. However, national media is too enamoured with the top of the rotation to look at the hands-down best number 5 starter in baseball.
Remember when Julio Urías got the final out of the World Series? pic.twitter.com/UhO0ZfXoTE

— Los Angeles Dodgers (@Dodgers) February 19, 2021
Maybe that's how the Dodgers do it best. Play big, spend money, win divisions, and still have elite players fly under the radar. I'll tell you this, I'll take Julio in the 5 spot over just about any team's number 2 arm any day.
NEXT: Alex Vesia Hoping to Pick the Brain of Clayton Kershaw