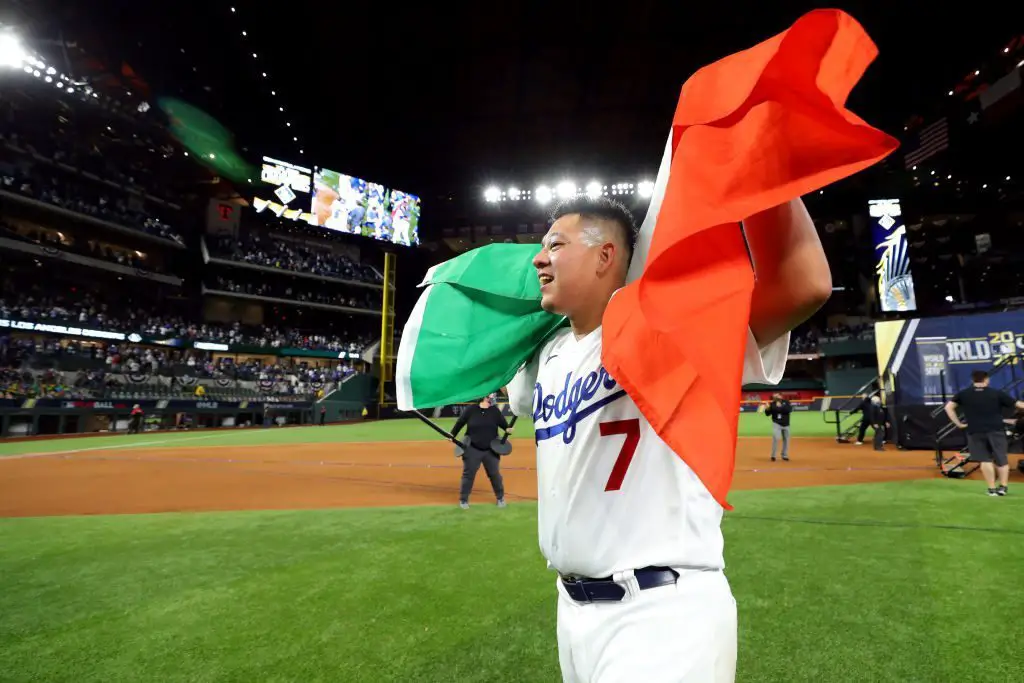 Dodgers Team News
Dodgers: Julio Urías Wins National Sports Award In His Native Mexico
Julio Urías certainly had one of his best seasons in 2021 for the Dodgers. It was always said that if Urias ever played a full season, he would be elite. The prognosticators were right. Urías had his best season, posting a league-leading 20 wins, and he struck out 195 in 185 innings. He posted an ERA+ of 138, and he likely won't win but is a legitimate Cy Young award candidate.
The Pride of Sinaloa
Notably, his home country of Mexico has also decided to bestow an award on Urías, as well. Mexico's National Commission for Physical Culture and Sports (CONADE) announced the winners of the 2021 National Sports Award. Urias won the "Professional" award, which differentiates from non-professional. The commission awards multiple award winners. Other winners were Aremi Fuentes, Monica Olivia, Jannet Alegría, José Manuel Zayas, Mayte Ivonne Chávez, María del Rosario Espinoza and Carlos Girón in the genres of weight-lifting, coaches, Paralympics, and soccer.
A total of 70 athletes were nominated, putting Urías and the other winners in rare company.
Urías was born in Culiacan, Sinaloa. He also played with the Mexico national youth team in his early teens. After the Dodgers won the 2020 World Series, he and teammate and friend Victor Gonzalez could be seen celebrating on the field holding a Mexican flag. Urías is the pride of Mexico and he certainly is also proud to be from there.
What's Next For El Culichi?
Urías put himself in position to be a top-of-the-rotation pitcher. He was extremely reliable in 2021 and was never afraid of the big moments. Although the Dodgers were stopped short of their ultimate goal, Urías' image of closing the 2020 World Series with his arms celebrating, will never be forgotten by Dodger fans.
NEXT: Dodgers Insider Sees Max Scherzer Deal in the $100M Range