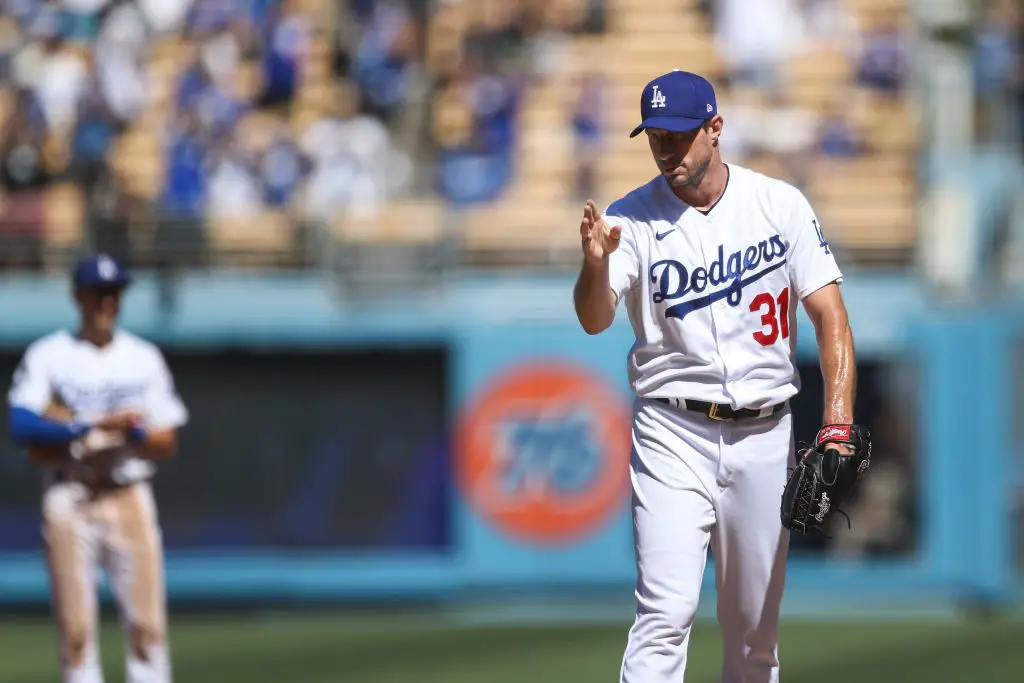 The Dodgers are going to have to make some big decisions on their free agents this year. With so many names set to hit the open market, Andrew Friedman and his team are likely going to have to let a couple of key guys walk in 2022. 
One of those guys could very well be Max Scherzer, who they acquired at the trade deadline this year. The Dodgers do need starting pitching and they would obviously love to have a guy like him back. But the fact of the matter is that they are probably going to be priced out of the competition. 
The LA Times' Jorge Castillo predicted that Scherzer could be getting a massive $100 million deal in free agency. He'll be 38 next Summer, but he is still one of the best starting pitchers in the game. Chances are that some team in need of an ace will pay the price to get him on their team. 
For the Dodgers, paying another guy $100 million over 3 years doesn't seem to be in their wheelhouse. That's typically not the sort of contract that Friedman is willing to spend on an aging veteran, regardless of success. Scherzer is good, but that commitment would take away money from other key pieces. 
At some point in the next few years, the Dodgers are going to have to pay Julio Urias and Walker Buehler. 
Dodgers Rumors: Insider Sees Max Scherzer Getting $100 Million, Other Suitors, Should LA Pay Big?
Dodgers: Corey Seager Rumored to Have Turned Down Contract Extension this Year