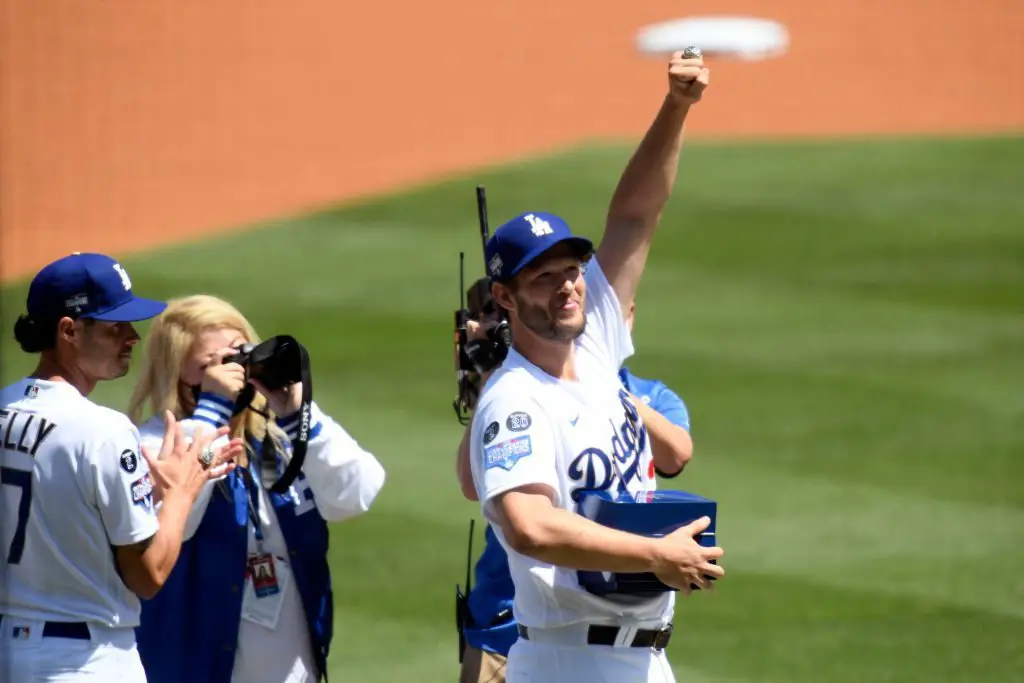 Dodgers Team News
Dodgers: MLB Insider Confident Clayton Kershaw Will Re-Sign With LA
The MLB is in the midst of a cold lockout winter. When the freeze is over, Dodgers fans are still hoping LA can lock-in superstar pitcher Clayton Kershaw.
Kershaw is one of the many free agent players who did not sign a deal before the CBA expired on December 1st.
AM570's David Vassegh believes there's no question that Kershaw will re-sign with the Dodgers once a new CBA is in place.
"I am 100% confident Clayton Kershaw will be with the Dodgers in 2022. That's my opinion."
Importantly, he threw in a wrinkle that fans may need to consider. A deal may not happen before spring training or opening day. Vassegh continued.
"I'm not saying it's going to happen on Opening Day. He's still dealing with an arm issue."
A troublesome elbow injury prevented Kershaw from being a factor down the stretch for the Dodgers. The 14-year Dodger veteran made just four appearances after the All-Star Break. He did not throw a single pitch in the 2021 playoffs.
The elbow injury was unknown territory for Kershaw.
With that in mind, Andrew Friedman elected not to offer Kershaw a qualifying offer to give the lefty more time to think about his baseball future. Had the Dodgers done so, the lefty would have had 10 days to accept or decline the offer.
Friedman did state that the Dodgers will "absolutely work together" with Clayton if he decides to stay a Dodger.
The three-time Cy Young winner has been the face of the Dodgers franchise for the last decade-plus. Even in the free agency era, it's difficult to imagine Kershaw in any other color but Dodger blue.
Vassegh's confidence on the matter should help many Dodgers fans through these tough cold lockout winter nights.
NEXT: MLB Insider Still Does Not Expect Trevor Bauer to Pitch for LA Again