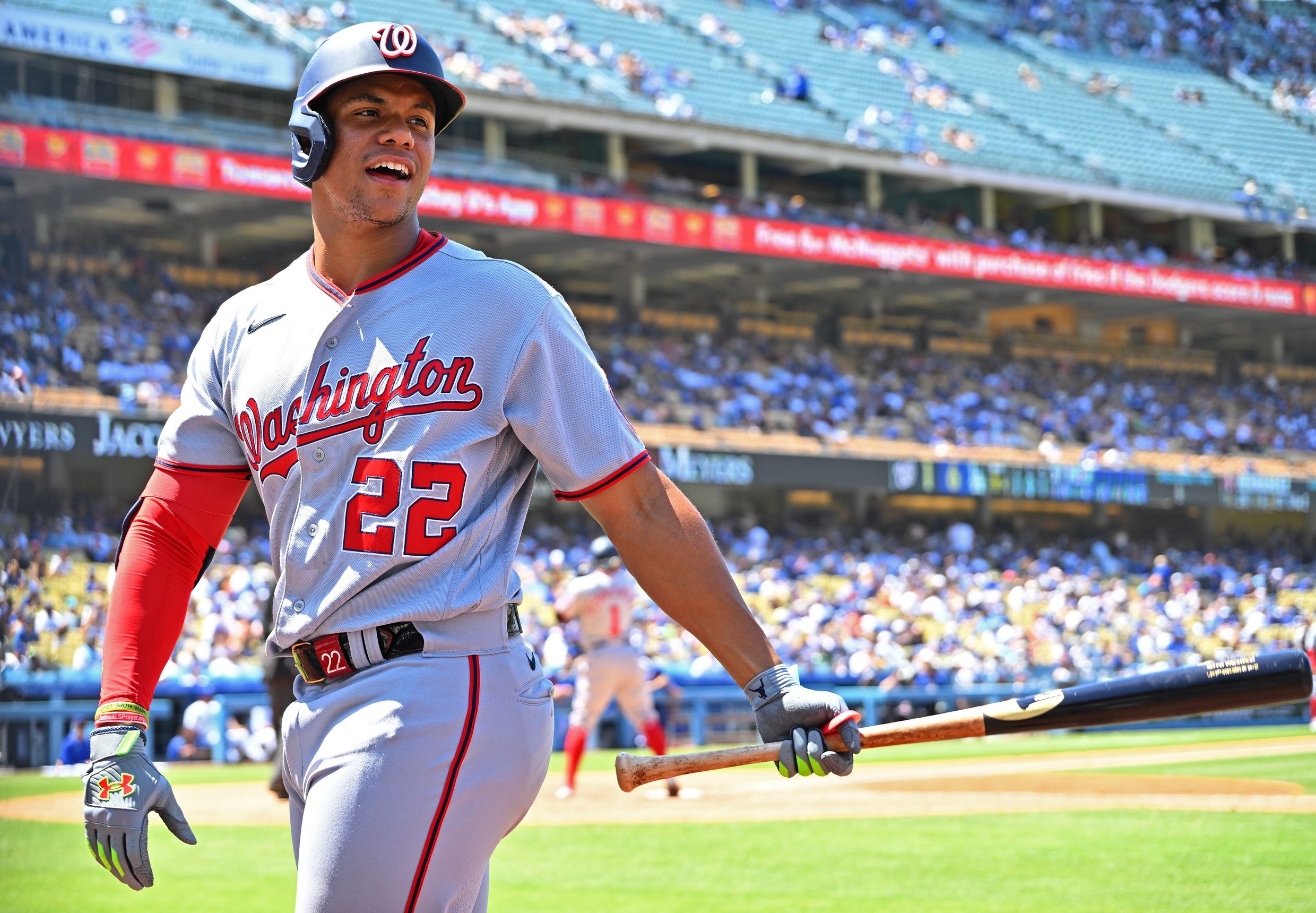 Dodgers Team News
Dodgers: MLB Insider Says LA Now Much More Aggressive in Juan Soto Pursuit
MLB's most chaotic week of the year is in mid-stride. The trade deadline is Tuesday, August 2nd, and the stove has been chiefly lukewarm, with moments of parboiling. The Dodgers have been in pursuit of many helpful pieces, but everybody knows which name we're all obsessing over. The Washington Nationals superstar,
Juan Soto, is the most prized and coveted trade deadline piece. There have been an uncountable number of rumors, whispers, speculation, and conjecture over where Soto is going or if he's going anywhere at all. According to Bob Nightengale, as of Monday, there is one team leading the charge for a Soto acquisition with the Dodgers in near pursuit.
While the #Padres and #STLCards have been considered the front-runners for Juan Soto, the #Dodgers have been much more aggressive of late in their trade proposals.

— Bob Nightengale (@BNightengale) August 1, 2022
Cardinals
If the Cardinals can land Soto, he will sit in the middle of the lineup with the National League front runner for MVP, Paul Goldschmidt. An unholy trio of Nolan Arenado, Paul Goldschmidt, and Juan Soto could terrify any opposing pitcher. The Cardinals are currently three games behind the Milwaukee Brewers in the NL Central, and a Soto acquisition could really help them usurp the Brew Crew.
The Dodgers Pursuit
Nightengale says that the Dodgers have recently been much more aggressive in their offers for Soto. This is unsurprising. The Dodgers have the farm system to make this trade without hurting their future. This also has a faint odor of market gamesmanship, though. If Andrew Friedman and the front office have decided they don't want to give up so much for a Juan Soto acquisition, their second plan of action could easily be to simply drive up the price of Juan Soto to make any rival team pony up more in their pursuit of Soto.
It's a classic move by the Dodgers if that's what they're doing. Whether the Dodgers really do go after Juan Soto, an old friend, or bullpen help, Dodger fans should trust Andrew Friedman and company to make the right choice.
Have you subscribed to our YouTube Channel yet? Subscribe and hit that notification bell to stay up to date on all the latest Dodgers news, rumors, interviews, live streams, and more!
Dodgers Rumors: LA Among Several Teams in Pursuit of Reds Brandon Drury