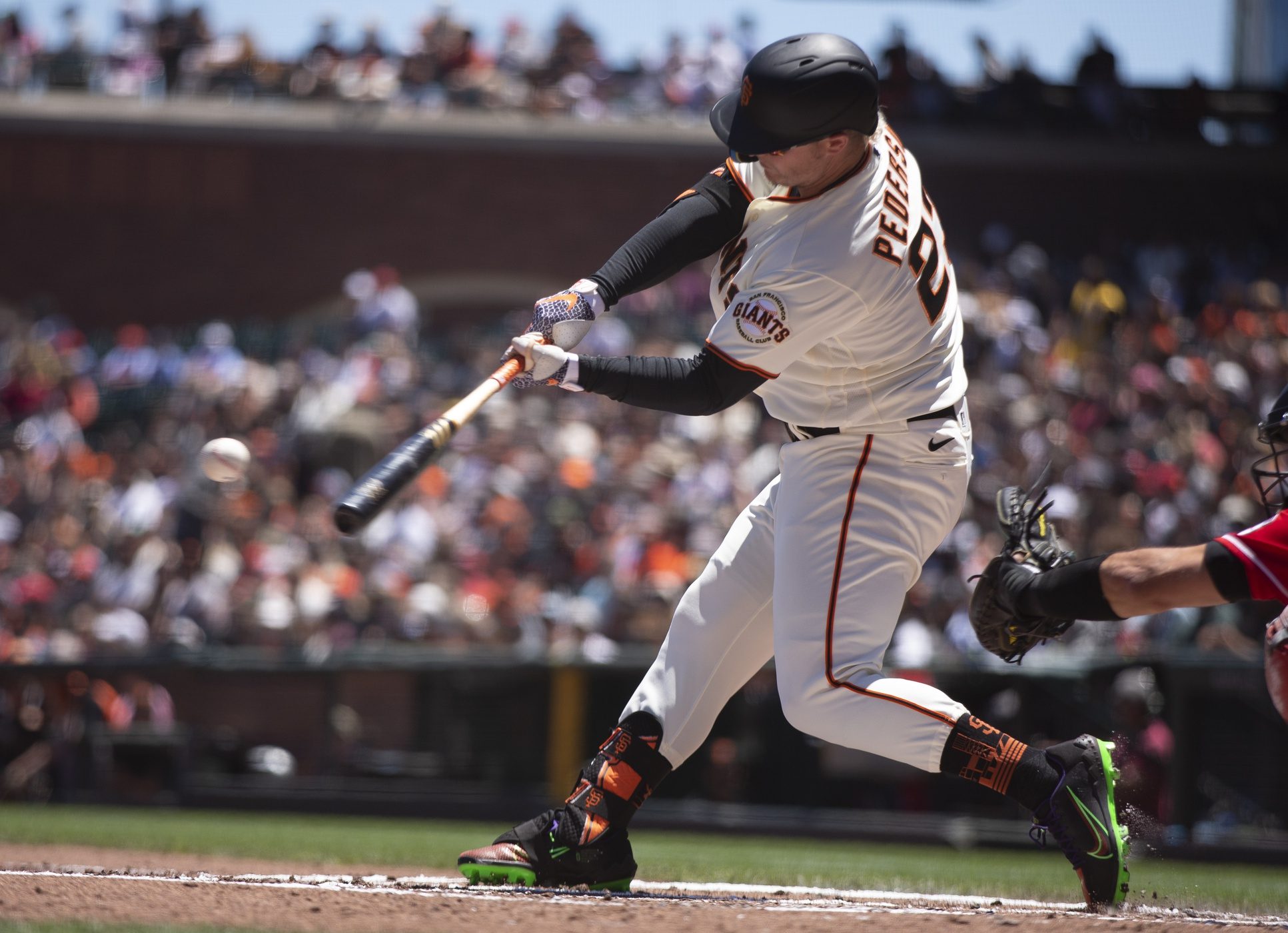 Dodgers Team News
Dodgers News: Insider Suggests LA Could Make Historic Trade for Joc Pederson
Things are starting to heat up as we approach Tuesday's trade deadline. The Dodgers could be in the mix to make another move or two, but the magnitude of the move is still in question.
Obviously, we've heard the potential big trade in Juan Soto and the Dodgers have expressed interest in two-way superstar Shohei Ohtani.
However, according to The Athletic's Fabian Ardaya – there is another potential trade that the Dodgers could make and it's with a team you wouldn't expect.
"Or, if the Giants wind up as sellers, perhaps even rivals could find common ground for a rare trade. Former Dodgers outfielder Joc Pederson has a .421 OPS since the start of July but provides the type of platoon bat (a career .833 OPS against righties) Los Angeles has shown the ability to properly use in the past.
Ardaya cited Zaidi's long-standing relationship with Andrew Friedman from Farhan's time in the Dodgers front office.
"And although the two clubs have connected on just two swaps in the past half-century — just one coming midseason — perhaps the history between Giants executive Farhan Zaidi and Dodgers president of baseball operations Andrew Friedman could create the pathway to a deal."
A Giants and Dodgers trade is very unlikely, as well as a trade with the Angels, but crazier things have happened in the league. The Giants were 50-51 entering play on Sunday with a +27-run differential and only 4 games out of the final NL Wild Card spot.
However, San Francisco recently capped off a seven-game losing streak so they could wind up selling off parts at the deadline.
With the final spot still very much up for grabs, it'll be wild to see the Giants trade away their best left-handed batter in Joc Pederson.
Trade Rumor
According to baseball columnist – Jon Heyman – San Francisco is listening to offers on 2022 All-Star – Carlos Rodon.
#SFGiants also now listening on their veterans. Carlos Rodon and Joc Pederson are among obvious candidates if they do sell. Rodon has an opt out and Pederson is free after the year.

— Jon Heyman (@JonHeyman) July 30, 2022
It would be nice to have Joctober back in Dodger blue and have a reliable bat in the postseason especially against right handers. But, this sounds more like a tiny dream than reality. If Pederson happens to get traded, hopefully we get to see him shine in October. Maybe in a Dodgers uniform.
Have you subscribed to our YouTube Channel yet? Subscribe and hit that notification bell to stay up to date on all the latest Dodgers news, rumors, interviews, live streams, and more!
WATCH: James Outman Hits a Home Run in First Career Major League At-Bat