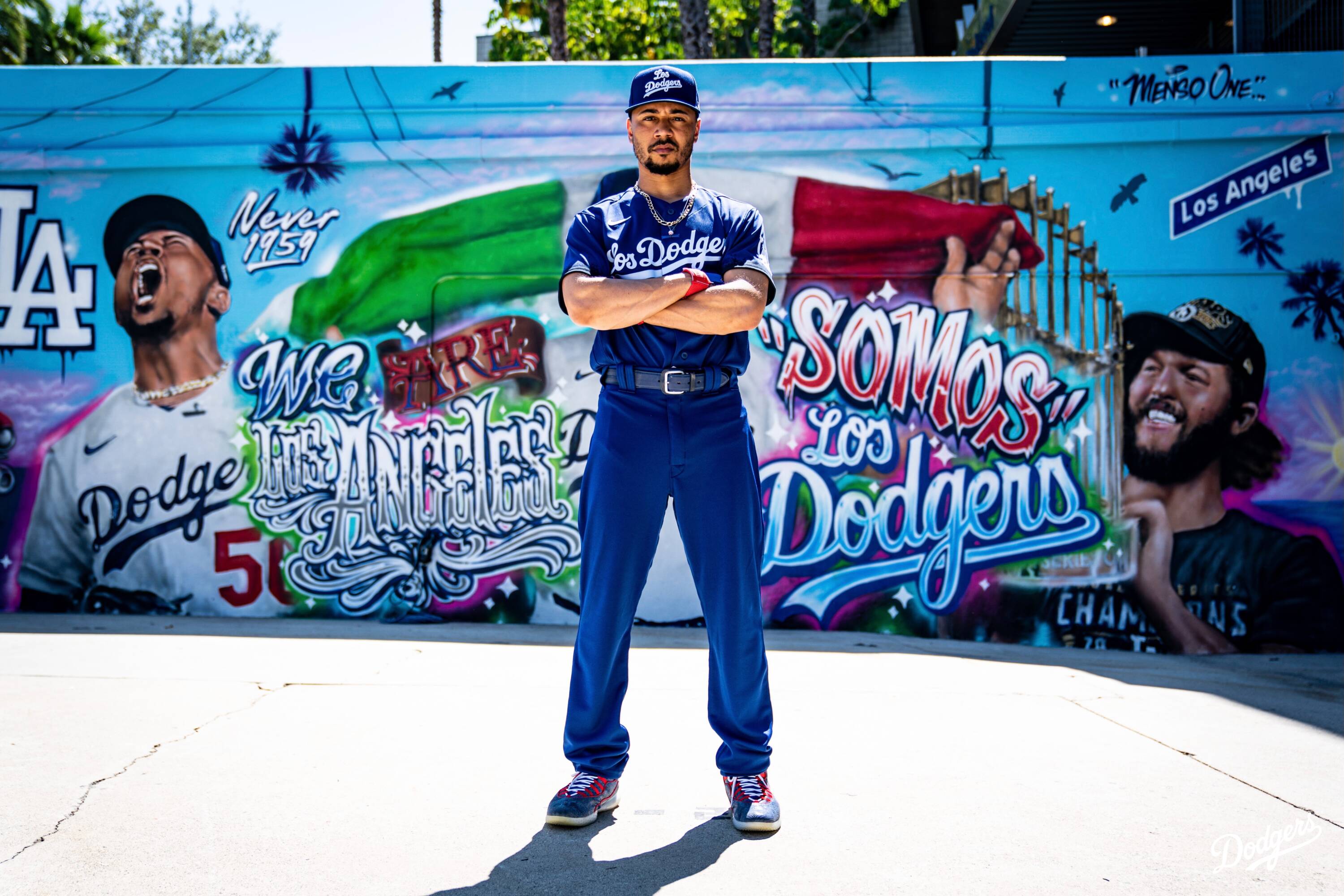 Dodgers Team News
Dodgers: Mookie Betts Joins LAD Foundation to Hand Out Turkeys in LA
Mookie Betts was on hand for the LA Dodgers Foundation's annual Thanksgiving turkey handout event — this year known as the Thanksgiving Grab and Go. Mookie and the LADF set up shop at Algin Sutton rec center in Los Angeles where volunteers teamed to hand out 1,000 holiday meals.
Mookie Betts and @DodgersFdn in partnership with Brotherhood Crusade are hosting a Thanksgiving Grab and Go drive-thru handing out bags of food at Algin Sutton Recreation Center in South LA. pic.twitter.com/Mp66xEKDZg

— Dodger Insider (@DodgerInsider) November 17, 2021
The event was in partnership with Brotherhood Crusade, Acts Inspired by Mookie, and Magic Johnson Enterprises. Each family that made it through the first come first serve event received a 16lb turkey, fixings, and a dessert. Additionally, families received a PPE kit from UCLA Health. COVID-19 vaccinations were also available to those interested.
More from the Dodgers
As a result of the "50 Feeds LA" campaign to address food insecurity, the Los Angeles Dodgers Foundation and Acts Inspired by Mookie (AIM) awarded a grant of $100,000 to Brotherhood Crusade to provide 400,000 meals for black and brown communities in Los Angeles. Brotherhood Crusade has also benefitted from support LADF has provided to Liberty Hill Foundation's California Funders for Boys and Men of Color (CFBMoC).
To date, LADF has awarded more than $500,000 to CFBMoC and its member organizations. Using a multi-faceted approach that includes fundraising, awareness building, grantmaking, nonprofit collaborations, and on-the-ground food distributions, LADF aims to strategically address food insecurity that is threatening Los Angeles families. To date, over 4.5 million meals have been donated to Los Angeles families via more than 50 distributions. In addition, $3 million in in-kind donations of water, hygiene necessities, gift cards, sports equipment, educational items and Dodger products have been provided to vulnerable families.
Big Mookie Betts Injury Update! Mookie Dancing, 2021 Season Grade, Mookie Recruiting Seager & More!
NEWS: Mookie Betts Likely to Avoid Offseason Operation on Hip