Team News
Dodgers: New Era Pulls Their Local Market Line After Hilarious Backlash Online
Dodgers fans looking for a new hat this season might want to consider something other than New Era's Local Market drop. The popular ballcap brand announced the release of the new line this week, and it didn't go over nearly as well as they had hoped. 
Dodgers fans and baseball fans alike took to the internet to mercilessly taunt the brand for a big swing and a miss. Some fans went as far as to say that they had thought the release was a joke, with clipart seemingly thrown over a regular team hat. 
We'll let Dodgers fans judge the LA one for themselves.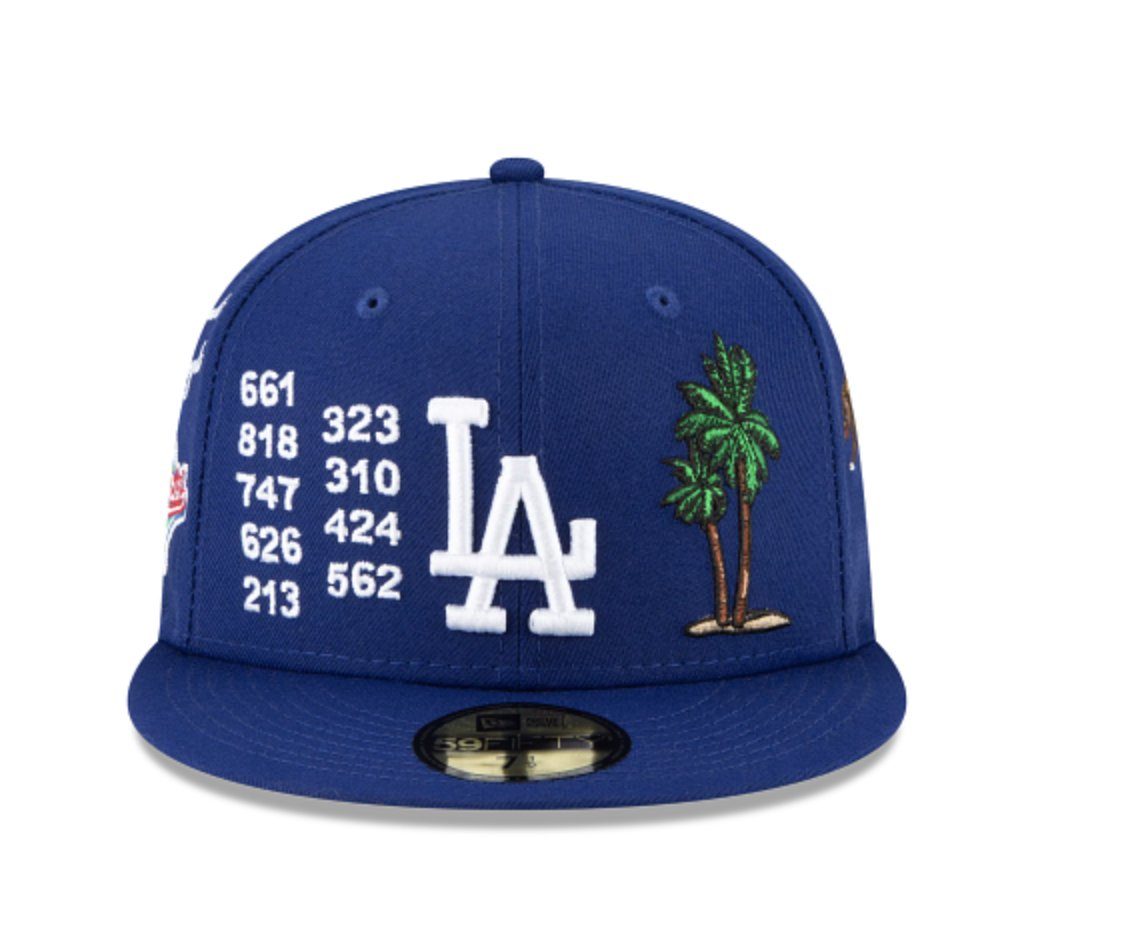 New Era tried to incorporate the area codes for each fan base. Given that the Dodgers play in a big area like Los Angeles, it's understandably flooded with numbers. They also missed a few that fans thought should have been on there. 
Dodgers fans went wild making fun of the hats and the lack of design quality. The palm trees aren't terrible, but the taco on the back is reminiscent of a late-night visit to a Del Taco. As a result, New Era made the decision to pull down sales of the MLB Local Market hats. 
The campaign lasted less than 24 hours. Get 'em next time. Dodgers fans looking to look fresh at a game this year can't go wrong with something from the team store though. At least they won't put clip-art tacos on it. 
Dodgers: Austin Barnes Thinks This is the Best LA Rotation He's Seen