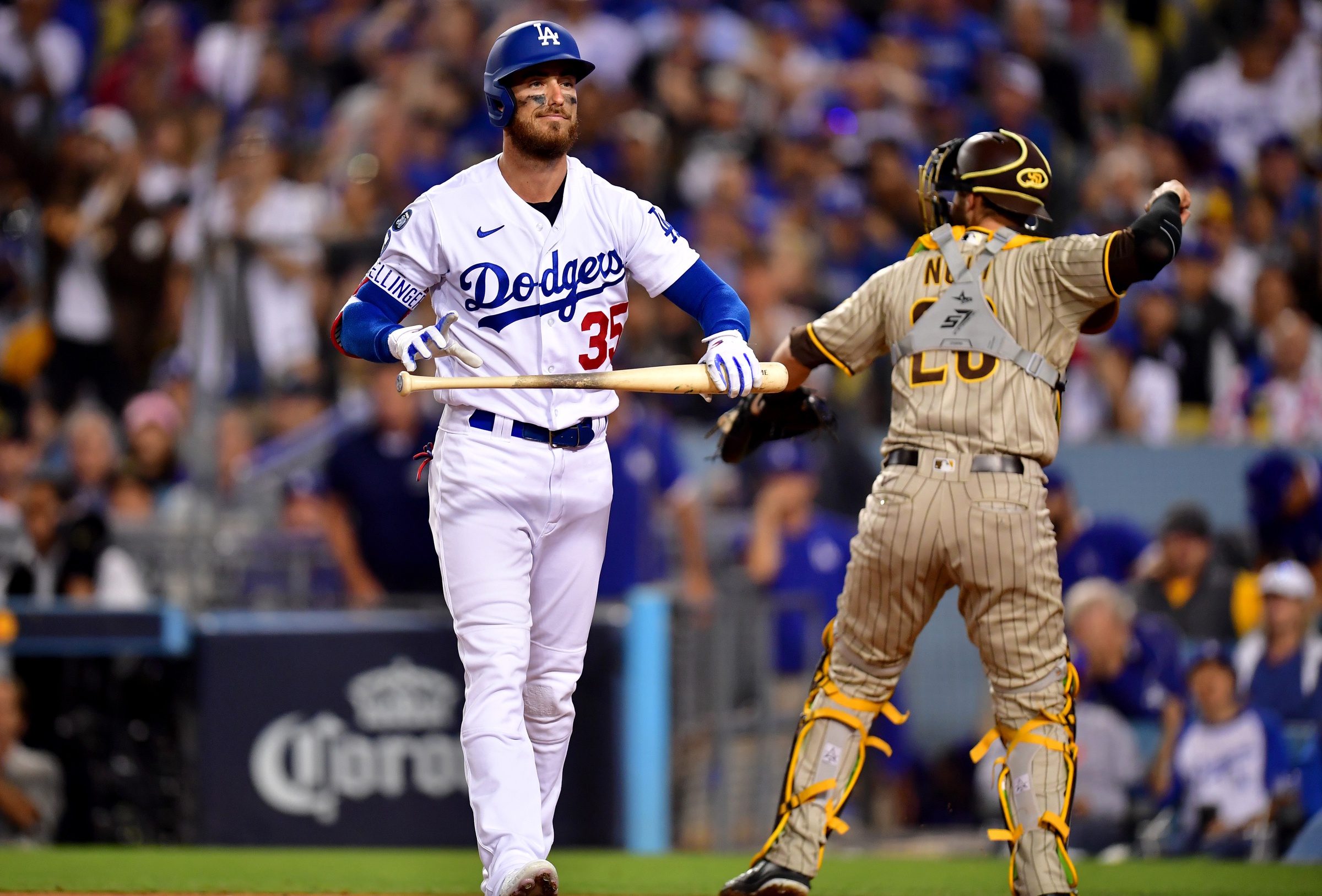 The moment many of us expected has finally arrived. The Dodgers are reportedly non-tendering OF Cody Bellinger, making him a free agent. MLB insider Ken Rosenthal was among those to report on the two-time All-Star
The Dodgers plan to non-tender outfielder Cody Bellinger, making him a free agent, source tells @TheAthletic. Team could still re-sign him for less than his projected arbitration salary in the $18M range.

— Ken Rosenthal (@Ken_Rosenthal) November 18, 2022
This move doesn't come as a surprise, as Bellinger was eligible to get around $18 million in arbitration, well above what the Dodgers would want to pay him after his underwhelming last three seasons.
Since his MVP year in 2019 when he hit .305 with 47 home runs and 115 RBIs, Bellinger is hitting just .203 with 41 home runs and 134 RBIs in 295 games. A far cry from his former self.
His defense has still been elite, which has kept him in the lineup. But you don't pay someone $18 million for their defense, and that's the difficult decision the Dodgers had to make.
The Dodgers can still bring Bellinger back. He's now officially a free agent, meaning he'll be able to negotiate with all 30 teams. But there is still a real case to bring him back.
As his agent Scott Boras said, talent is hard to come by, and Bellinger obviously has it. If he can regain even half of his 2019 form, he would make sense for the Dodgers to bring back.
But for now, his free agency officially begins, and there should be a lot of suitors for a 27-year-old former MVP and Rookie of the Year centerfielder.
Do you want to see the Dodgers bring Bellinger back? Let us know in the comments below!
Have you subscribed to our YouTube Channel yet? Subscribe and hit that notification bell to stay up to date on all the latest Dodgers news, rumors, interviews, live streams, and more!