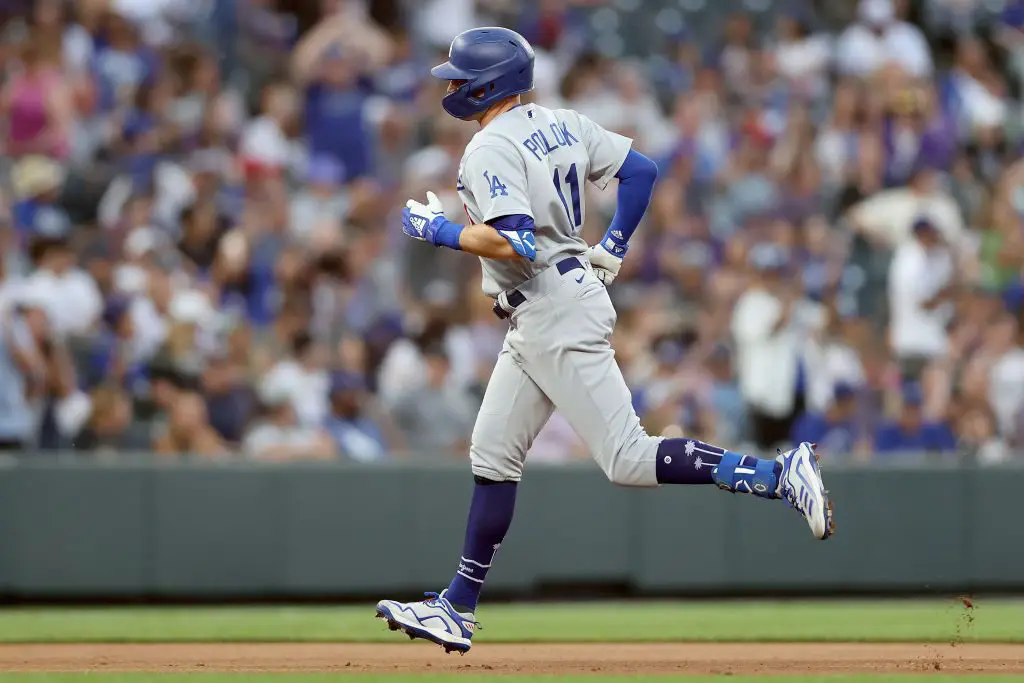 Dodgers Team News
Dodgers News: Dave Roberts Provides a Return Timeline for AJ Pollock
The Dodgers have been without outfielder AJ Pollock since early September, as he suffered a strained hamstring on the 4th and has been unable to fully recover to this point. But while they've certainly missed his production in the lineup, the team has still managed to remain within reach of the Giants for first place in the NL West.
Dave Roberts provided some reason for optimism on Tuesday when he stated that Pollock could be gearing up for some simulated at-bats in the coming days, but he would still have to go on a rehab assignment before making his eventual return.
Roberts was able to give a better update on Wednesday afternoon –albeit not one that fans were hoping for – as he was asked if he could see Pollock returning within the next few days.
"To go out [on a rehab assignment], yes. I don't see AJ back for a week to ten days, something like that.. as far as back with us."
Being without Pollock for at least another full week definitely isn't ideal, but the team is betting that the cautious approach will pay off come playoff time. The plan seems to be for AJ to take some simulated games at Dodger Stadium over the next few days before heading out on a rehab assignment in Arizona at some point next week. This would allow the team to test his hamstring in a controlled environment first, rather than risking an injury that could potentially end his season prematurely.
There is never a good time for an injury, but there may not be a worse time than the middle of a divisional race. The Dodgers could definitely use the offensive boost that Pollock provides, and it may not be much longer before that's the case. We'll just have to hope that the team can keep pace with the Giants as they wait for one of their hottest hitters to return for the final stretch.
NEXT: MLB Expert Thinks LA's Success Hinges on the Padres