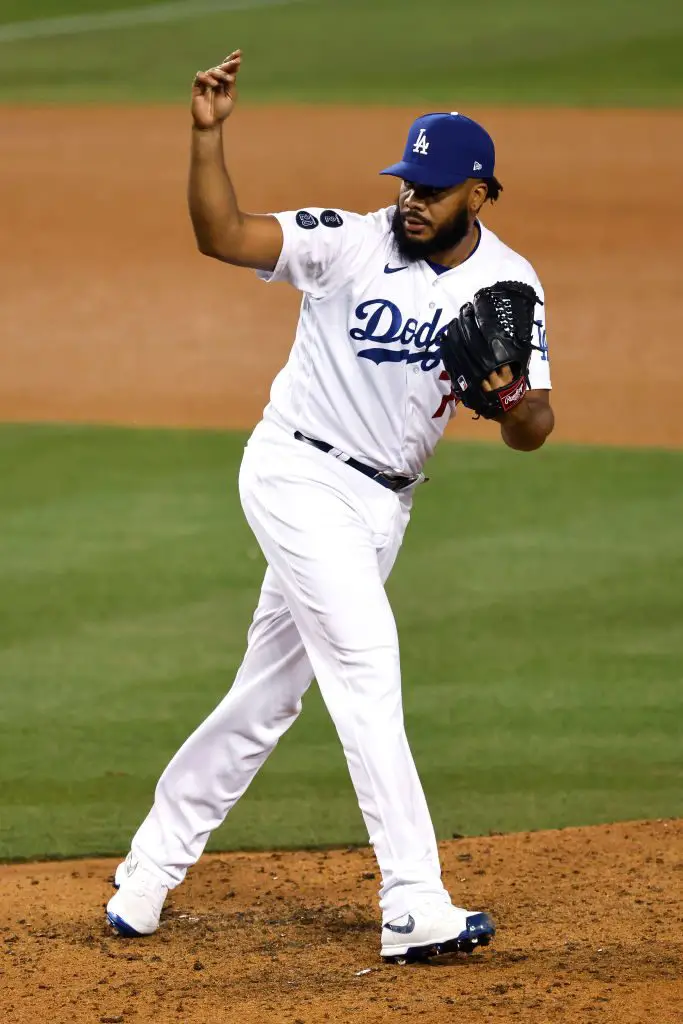 After a disappointing road trip that saw them lose ground in the NL West once again, the Dodgers returned home and got to work. They completed a 6-game homestand that saw them sweep both the San Diego Padres and the Arizona Diamondbacks.
Despite missing a couple games for the birth of his second daughter (4th child) Kenley Jansen appeared in four of those games and nailed down three saves while allowing one hit and punching out 4. After the game, Jansen spoke on how important it was to win these past two series.
"It's huge. It's definitely huge knowing that the Giants have been playing unbelievable baseball this whole season. We just got to take care of us and keep playing good baseball. Whenever we think, just worry about us and good things are going to happen. When we do that, ain't nobody better than us."
Doing that is easier said than done as it's been difficult for the Dodgers to make up any ground against San Francisco. Whenever Los Angeles wins the Giants win and whenever the Giants lose the Dodgers aren't able to take advantage. That changed Wednesday night as the Dodgers moved to within a game and a half with a win and a Giants' loss to the Padres. 
"We just got to take care of our own business you know, stay healthy, and keep continuing to grind. Take one game at a time. Of course we want to catch them, and of course we want to win the division. At the end of the day, no mater how we get in, we just have to take care business and do us. I think special things are gonna happen."
With the way the offense has suddenly started to flicker back to life in recent games, the team has been playing some of their best baseball all season. If they can continue that dominance on the mound and at the plate, nothing should stand in their way, not even the Giants. 
NEXT: How Kenley Jansen Went From Getting Booed to Elite Again, Will LA Trust Him in the Postseason?