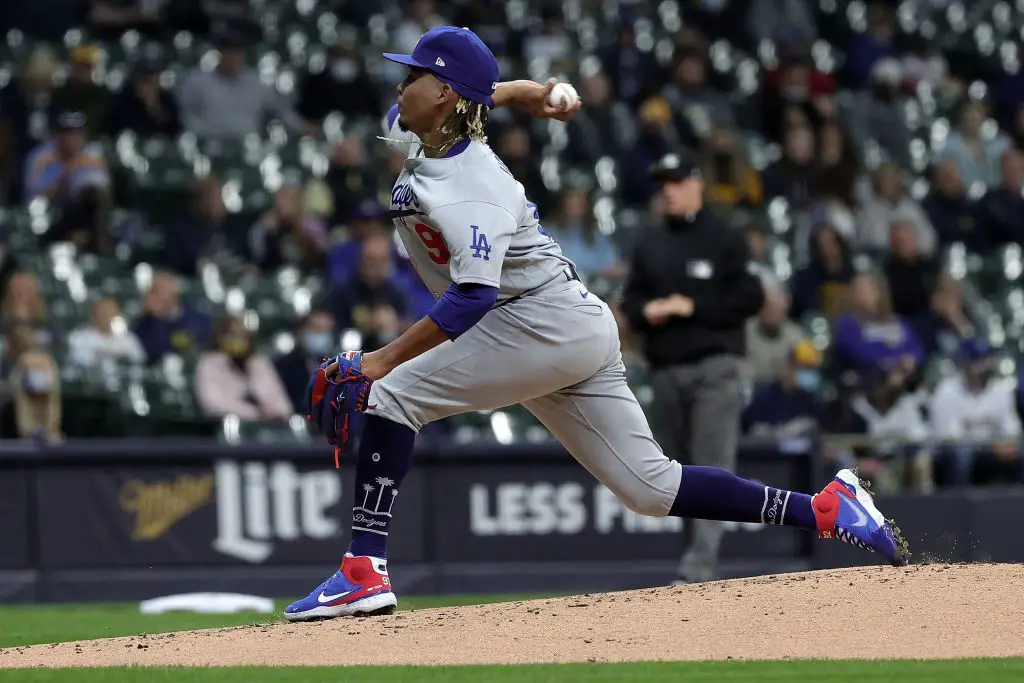 Dodgers Team News
Dodgers News: Edwin Uceta Reportedly Signs With Another NL West Team
The Dodgers made a few questionable moves in the final days of their 2021 season. Pressed for healthy arms and healthy bench players, Dave Roberts had to go to deep into his 40-man roster in the final game of the NLCS. 
That move ended up being adding Andy Burns to the active roster. It came after Justin Turner injured his hamstring and had to miss the rest of the series. As a result, the Dodgers had to move someone off of the 40-man to get Burns in there for a game. 
That move was designating Edwin Uceta for assignment. The young right-handed hurler had made just 14 big league appearances for the Dodgers in 2021 before they made the move. He was forced into action early after LA fell short on arms due to injuries. 
Today, Uceta announced that he would be joining the Arizona Diamondbacks. The Dodgers have not made any announcement about the signing as of now, nor had the DBacks. A player designated for assignment can be traded within 7 days or placed on outright waivers. 
Uceta was DFA'd on October 21st, so it's unclear how he ended up with Arizona for the moment. But the Dodgers will move on from a guy that was one of their better RHP prospects in recent years. Best of luck Edwin! 
Dodgers: Joc Pederson Reveals Message from Former Teammates after Atlanta NLCS Win