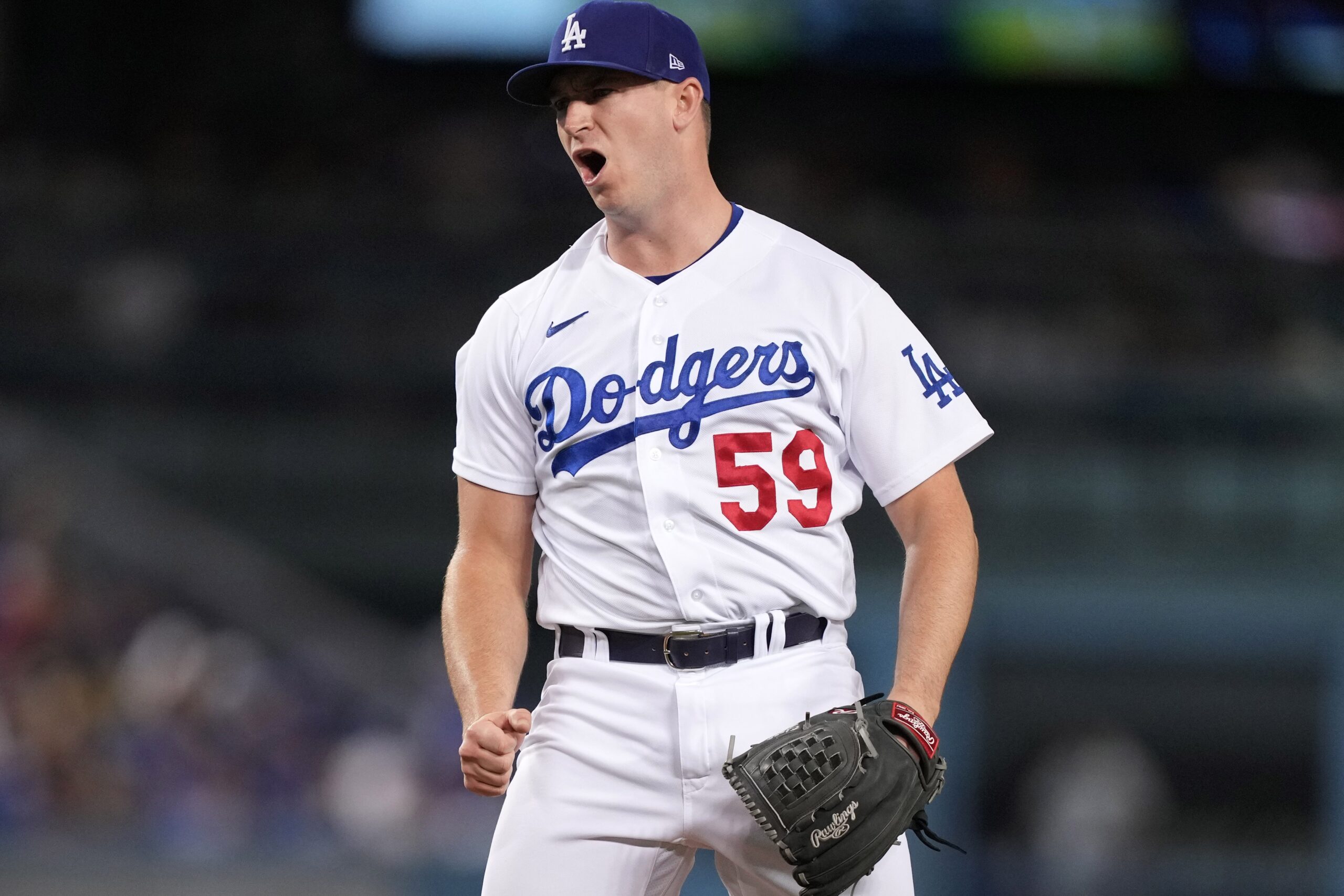 Prior to 2022, Dodgers reliever Evan Phillips had been in the big leagues in four straight seasons but amassed far less than two years of service time. Such is the life of an up-and-down relief pitcher like Phillips, who came into 2022 with one year and 136 days (written as 1.136) of service time in stints with the Braves, Orioles, Rays, and Dodgers.
Phillips finally found his groove this year, pitching more games and more innings than in his four previous seasons combined, and he spent the entire year in the big leagues, putting his service time at 2.136. That's still 44 days short of three years (180 days is considered a full year of big-league service), but as it turns out, it was just enough to get him a big raise for next year.
Players with three years of service time are automatically eligible for salary arbitration, which starts them on the path of eventually getting paid what they're worth. For players between two and three years of service, they have to wait and see if they qualify for "Super Two" status, which applies to the 22 percent of players in the two-to-three range with the most service time. Players and teams never know exactly where that line will fall until after the season when everyone's service time is finalized and calculated, and that Super Two line was finally made official on Tuesday.
Ronald Blum at @AP_Sports reported the Super Two cutoff for salary arbitration is at 2 years, 128 days of major league service timehttps://t.co/xqeV5nEXIH

3 Dodgers are Super Twos:

Brusdar Graterol (2.167)
Tony Gonsolin (2.152)
Evan Phillips (2.136)https://t.co/nljJOkKB2J

— Eric Stephen (@ericstephen) November 1, 2022
This year, the line falls at 2.128, which means Phillips makes the cut by eight days. If he had spent time in the minors this year, he'd be in line to make about $750,000 next year. Instead, as an arbitration-eligible player, MLB Trade Rumors projects him to make $1.4 million, nearly twice as much.
That's a big deal for a young player like Phillips, and if he pitches like he did this year, the Dodgers will gladly pay it.
Have you subscribed to our YouTube Channel yet? Subscribe and hit that notification bell to stay up to date on all the latest Dodgers news, rumors, interviews, live streams, and more!